Gaming's blockbuster season includes a "Game of Thrones"-tinged Final Fantasy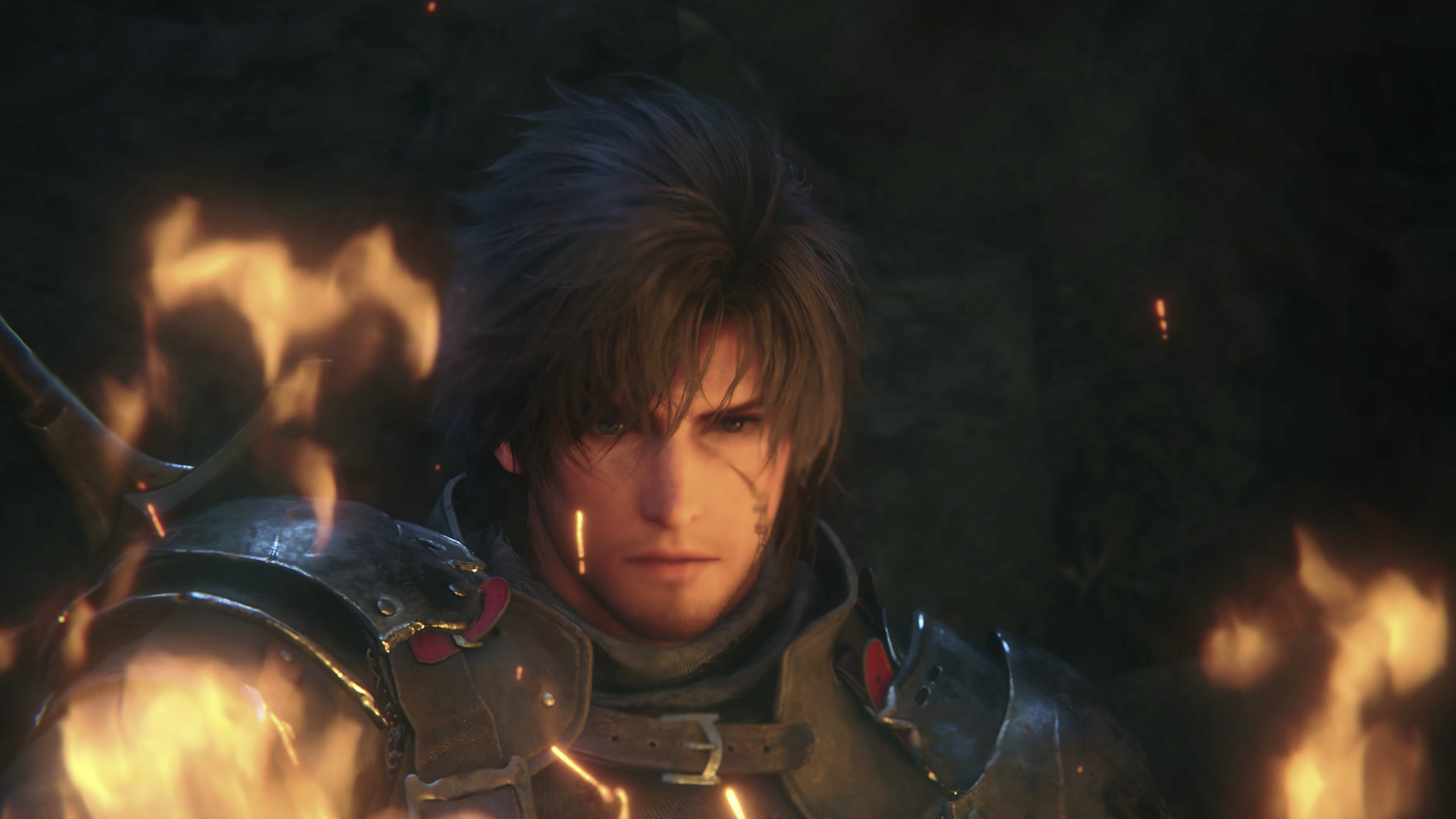 Final Fantasy's developers are looking to mix the long-running series with "Game of Thrones" for the franchise's 16th numbered installment, one that's a little more bawdy and a lot more profane.
Driving the news: Final Fantasy returns next month radically different, as some of gaming's biggest series take some massive swings.
Final Fantasy XVI, the grim sword-and-sorcery solo adventure and PlayStation 5 exclusive, follows a six-and-a-half year gap since FFXV, a game presented as the lighthearted, road trip adventure of four monster-hunting friends.
It'll be out in June, capping off a six-week stretch that will see a new Zelda from Nintendo (six years since the last one), a new Street Fighter from Capcom (seven years since the last one) and a new Diablo from Blizzard (11 years since the last one).
Details: The new game strays hard from Final Fantasy's origins, in which players controlled a party of heroes through team-based battles. XVI is an action-game, with players controlling the sullen warrior Clive and button-tapping through his ever-broadening suite of combat moves.
Based on Axios' two-hour hands-on with XVI, the game plays less like a new Final Fantasy and more like a new combo-filled Devil May Cry, fitting given its combat designer, Ryota Suzuki, is a veteran of those Capcom action titles.
The story is a touch more expected but with the "GoT" influence. As typical to the series, Clive is a man uncomfortable with his family, unsure how to express himself, eager to fight, but now in a drama that includes copious use of the f-word and multiple scenes that involve aggressive women mounting and/or wrapping their legs around equally tough men.
The game's producer, Naoki Yoshida, required his core developers to watch the blu-ray set of "Game of Thrones," according to Eurogamer. It shows.
Between the lines: FF is both a major release and a major plot point in multiple gaming dramas.
It's part of a comeback story: Yoshida famously saved publisher SquareEnix's once-struggling Final Fantasy XIV, a massively multiplayer online game that Yoshida and team gave a mid-release overhaul, turning it into the series' most profitable game.
It's a salvo in the console wars: Final Fantasy has been used to sway players' console of choice since Square moved FF7 from Nintendo to the nascent Sony PlayStation. Now number XVI is PS5 exclusive at launch, to rival Microsoft's evident frustration, after XV debuted on PlayStation and Xbox simultaneously.
Sign up for the Axios Gaming newsletter here.
Go deeper