How to fix the banking crisis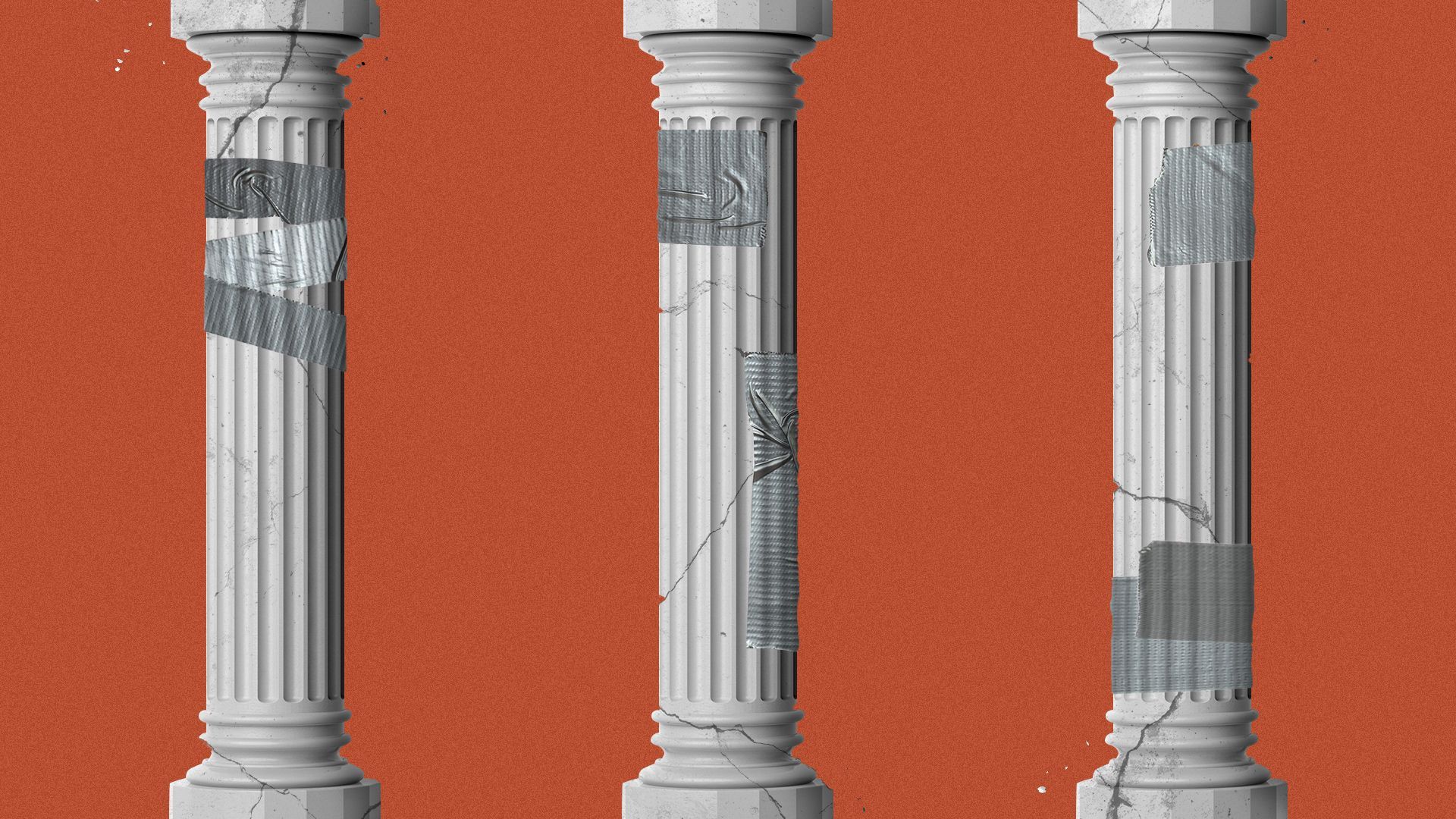 Never let a (banking) crisis go to waste. That's the message this week from a trio of superstar financial economists — Anat Admati, Martin Hellwig and Richard Portes — surveying the number of insolvent banks in America.
Why it matters: Historically, bank regulators haven't worried very much about solvency. But maybe now's a good time for them to start doing so.
The big picture: So long as bank assets mature at par, and are held to maturity, regulators aren't generally concerned if they fall in value in the interim.
Banks exist to take interest rate risk and to lend through the ups and downs of the business cycle.
What they're saying: The authors write that the current crisis, where banks are sitting on some $2 trillion in unrealized losses, "looks like a replay of the Savings and Loans (S&L) crisis of the 1980s."
"Ignoring insolvencies while also insuring deposits can lead to disastrous outcomes," they say.
The bottom line: The authors have a few suggestions for how to help solve the problem, including:
Banks should be barred from paying dividends or buying back their stock, if they're insolvent on a mark-to-market basis.
Regulators should encourage mergers of medium-sized banks in such a way that their balance sheets are strengthened.
Banks should be forced to hold capital equivalent to 20% of their assets, making insolvency much less likely.
Go deeper