Zelda actor says her voice was influenced by "Game of Thrones," Mia Farrow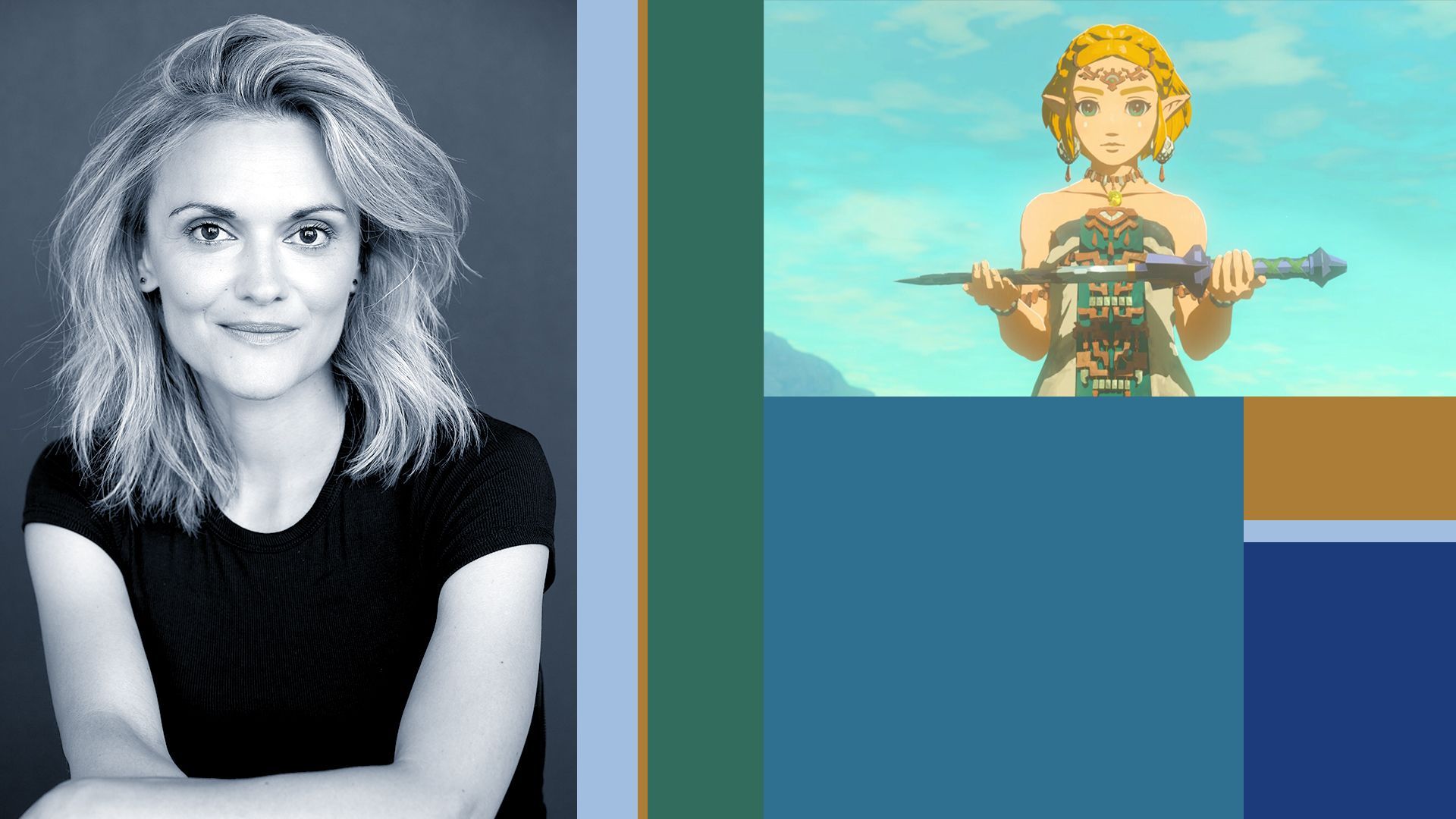 The English voice of Zelda heard by millions of players in Nintendo's recent Legend of Zelda games is the result of an "amalgam of different inspirations," including "Game of Thrones" and Mia Farrow, actor Patricia Summersett tells Axios.
Why it matters: Summersett's rendition has become iconic across multiple top Zelda games, including 2017's Breath of the Wild and its sequel, this month's Tears of the Kingdom.
Details: Upon being cast in the role for the 2017 game, the Canadian actress said she tried out an RP British accent. She also drew from admirable female roles, "women who are very strong, heady but also placed in a royal position," and those who have "a zeal for education, that kind of sparky brain."
There was some Daenerys Targaryen, as played by Emilia Clarke in the hit HBO show "Game of Thrones."
"A little bit" of Emma Watson from the Harry Potter movies.
"A little bit" of Mia Farrow from "The Last Unicorn," "just a little because I grew up with that and it's always somewhere in my child brain."
Tears of the Kingdom marks her third time as Zelda after returning in 2020's spinoff Hyrule Warriors Age of Calamity. "Now she's me," Summersett says of the role.
"I find the placement where it has sat in my body before and I trust that it's sitting there already."
She recalls auditioning for Breath of the Wild with a "bleached script," only being told later that she would be getting the role. The moment, she recalls, felt "like skydiving."
Between the lines: Summersett found out that there would be a Breath of the Wild sequel as much of the world did, when Nintendo ran a teaser, featuring a silent Zelda, in June 2019.
That's normal, she says. "They have to be ready for you. A certain amount of the game has to be created."
She can't say much about the recording — when it happened, where, how it all works, certainly not how it paid — due to Nintendo's preference for secrecy.
But Summersett does confirm that she works with Nintendo of America, given she's essentially working on a regional localization of the Japanese-made game and has never met long-time Zelda franchise producer Eiji Aonuma.
Summersett's Nintendo tastes growing up were more Mario and Duck Hunt than Zelda, but she's come to cherish the series.
She played The Legend of Zelda Ocarina of Time in high school, learned to write in Twilight Princess' Hylian script in lieu of doing the voice at fan conventions, and now is delighted to be Zelda herself.
"You get to watch kids grow up, and sometimes they're named after your character."
In other Zelda news, Tears of the Kingdom has already sold more than 10 million copies, one of the hottest releases from Nintendo of all time and closing in being 2023's best-selling game.
Sign up for the Axios Gaming newsletter here.
Go deeper: Listen to the Axios Today podcast, where host Niala Boodhoo and Stephen Totilo talk about Zelda's new game that has been smashing records.
Go deeper