Streaming guide: What's new on Netflix, Hulu and more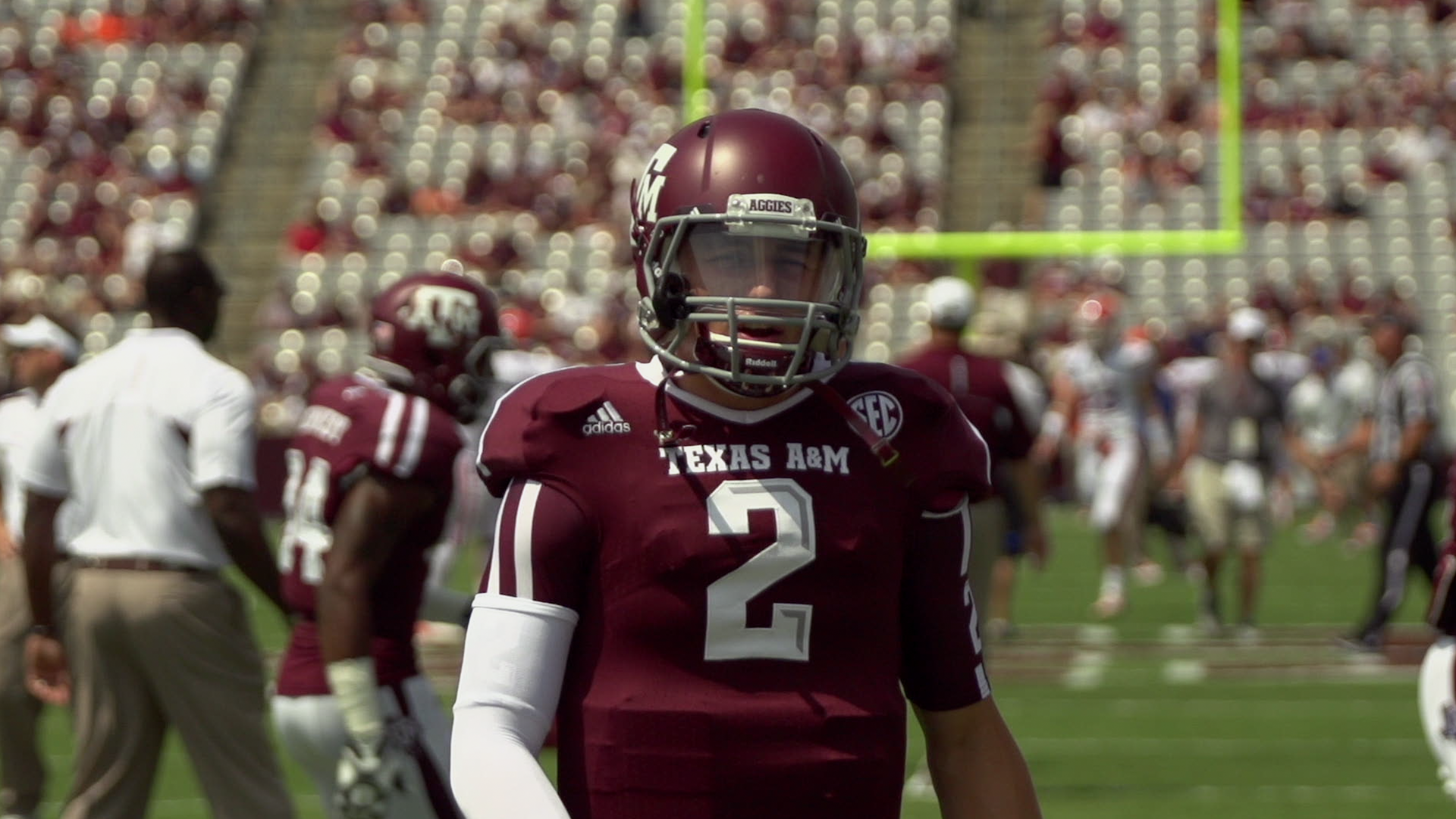 Relive the Johnny Football phenomenon, see 10 contestants try to survive a fake zombie apocalypse or watch Charles, Oliver and Mabel investigate another murder.
Situational awareness: Wes Anderson's "Asteroid City" will stream exclusively on Peacock starting tomorrow.
My pick of the week
What's happening: This installment of Netflix's sports documentary series covers Johnny Manziel, aka "Johnny Football," the superstar and Heisman trophy winner at Texas A&M who became an NFL flameout after just two seasons.
Quick takes: Director and executive producer Ryan Duffy doesn't seem interested in making his subject a sympathetic figure. This doc is brutally honest about how Manziel's destructive habits derailed his career and personal life.
What they're saying: "Johnny gave one of the most raw, vulnerable, revealing, open-hearted interviews that we've ever had," Maclain Way, an executive producer of "Untold," said in a statement.
Don't miss these
The intrigue: As hip-hop turns 50, this limited docuseries is timely considering the volume of female rappers influencing the genre today, like Nicki Minaj, Cardi B, Megan Thee Stallion and Ice Spice.
Appearances in the series include Queen Latifah, MC Lyte, Yo-Yo, Da Brat, Remy Ma, Kash Doll, Saweetie and Latto.
What's happening: The Emmy-nominated mystery comedy added more star power to season three with the casting of Paul Rudd and Meryl Streep.
More to watch
Watch the New York Jets' training camp as their new quarterback, four-time NFL MVP Aaron Rodgers, will try to lead the franchise to its first playoff appearance in 13 years. Available now.
Stars of the "High School Musical" trilogy including Corbin Bleu, Monique Coleman and Lucas Grabeel will cameo in the fourth and final season of this series. Available now.
"Billions" on Paramount+ and Showtime
Fans can look forward to the return of actor Damian Lewis as "Axe" for the seventh and final season of the Showtime drama. Available Friday.
Of note: A Showtime subscription is required to stream "Billions" on either platform.
Hulu's original adult animated series about a family of aliens returns for a fourth season. Available Monday.
Matthew Broderick and Uzo Aduba ("Orange Is the New Black") star in this dramatic limited series about the perpetrators, victims and whistleblowers of the opioid crisis in America. Available now.
"Rick and Morty" co-creator Dan Harmon helped bring Nathan W. Pyle's web comic and graphic novels of the same name to life for this new animated series. Available now.
Ten contestants who think they're on a reality dating show get placed into a "zombie apocalypse" in Seoul and must overcome obstacles to survive. Available now.
Tony Award-winning playwright Matthew Lopez ("The Inheritance") makes his writing and directing debut in this feature film based on Casey McQuiston's New York Times bestseller. Available Friday.
Gal Gadot produces and stars in this spy thriller that gives off some strong "Mission Impossible" vibes. Available Friday.
Danny McBride, producer and star of HBO's "The Righteous Gemstones," is an executive producer of this docuseries about two whistleblowers who attempt to expose dark secrets in the telemarketing industry. Available Sunday.
Go deeper