U.S. private equity firms battle for German software company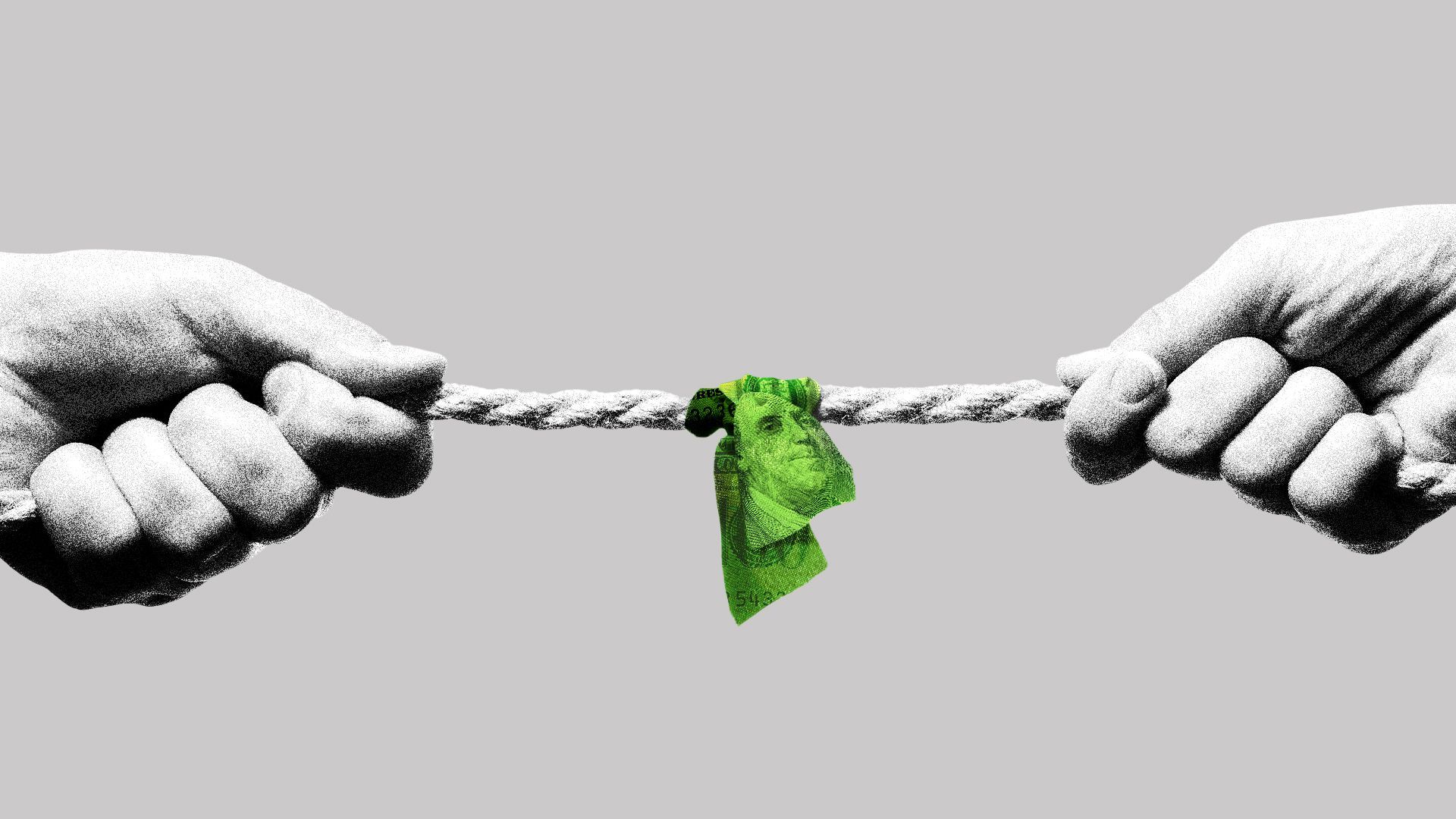 Silver Lake on Wednesday launched a €32-per-share tender offer for German enterprise software provider Software AG, despite a rival approach from Bain Capital.
Why it matters: It's rare to see private equity firms fight over a deal in which management has already made its preference known.
In this case, that preference is for Silver Lake.
The tech-focused private equity firm first invested in 2021, and also secured the backing of Software AG's largest shareholder. That gives Silver Lake around 30% of the vote, and only needs to top 50%.
Details: Bain, which has its own 10% shareholding foothold in Software AG, made a €36 per share indicative offer that would merge the German company with Massachusetts-based Rocket Software.
Bain also said it would pay €34 per share for a non-control stake, under a theoretical partnership with Silver Lake and Software AG.
The bottom line: Elliott Management recently built a stake in Software AG and could play kingmaker. The activist investor has longstanding ties to Silver Lake, and originally appeared to just be betting that its pal would sweeten its original offer (which Silver Lake did).
Now, though, the question is if Elliott will choose loyalty to Silver Lake over cash from Bain.
Go deeper