More than $1 billion in health insurance rebates projected to be paid this year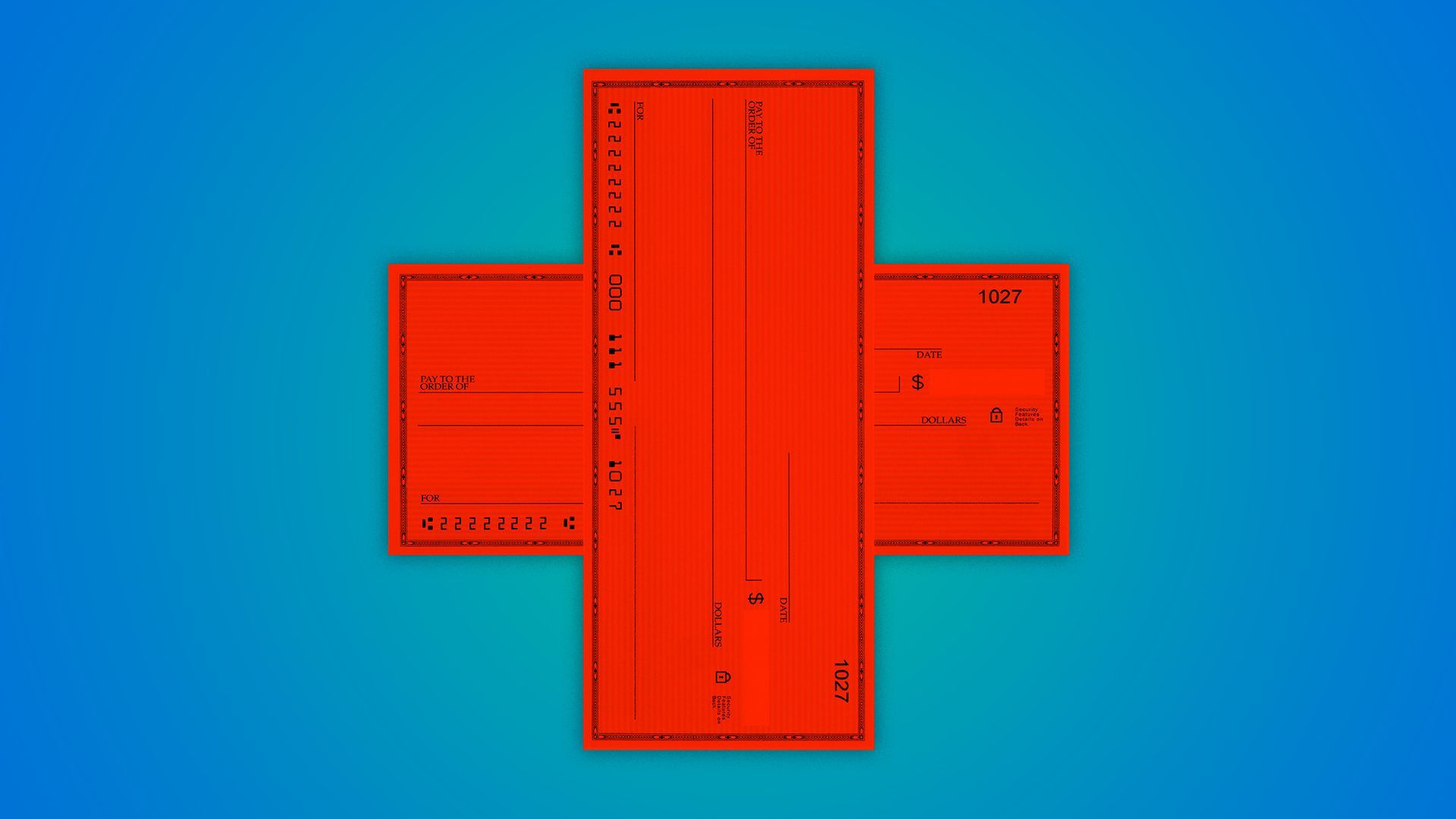 Insurers will have to rebate about $1.1 billion to enrollees this year for not spending enough of their premium revenues on medical claims under the Affordable Care Act, a KFF analysis shows.
Why it matters: Since rebates are based on a three-year average of insurers' experience, the givebacks reflects the pandemic experience, when patients canceled elective procedures and generally used less care.
"When we look at utilization post-COVID, it still seemed a bit suppressed from where we would expect it to be," Cynthia Cox, vice president at KFF, told Axios.
The ACA requires insurers in specified markets to spend at least 80% of premium income on health care claims and quality improvement, leaving the remainder for administration and overhead. Carriers that don't hit the threshold have to pay back the difference.
What they're saying: David Allen, a spokesperson for the health insurer group AHIP, said insurers waived cost-sharing for COVID-19 treatments and out-of-pocket costs for telemedicine and other services. But, he added, factors like inflation, workforce shortages and wage hikes "still pose significant challenges for issuers when determining premium rates."
Be smart: You won't necessarily get a refund check in the mail.
On the individual market, insurers can cut checks for consumers or use rebates to lower premiums for the coming year. For employer-sponsored coverage, the rebates will likely go to the companies who in turn distribute them based on how much they and their employees contributed.
In 2022, the average rebate in the individual market per person was $205, per KFF, while the average rebate for the small and large-group markets was $169 and $110, respectively.
Go deeper