Homeowners' mortgage refinance stimulus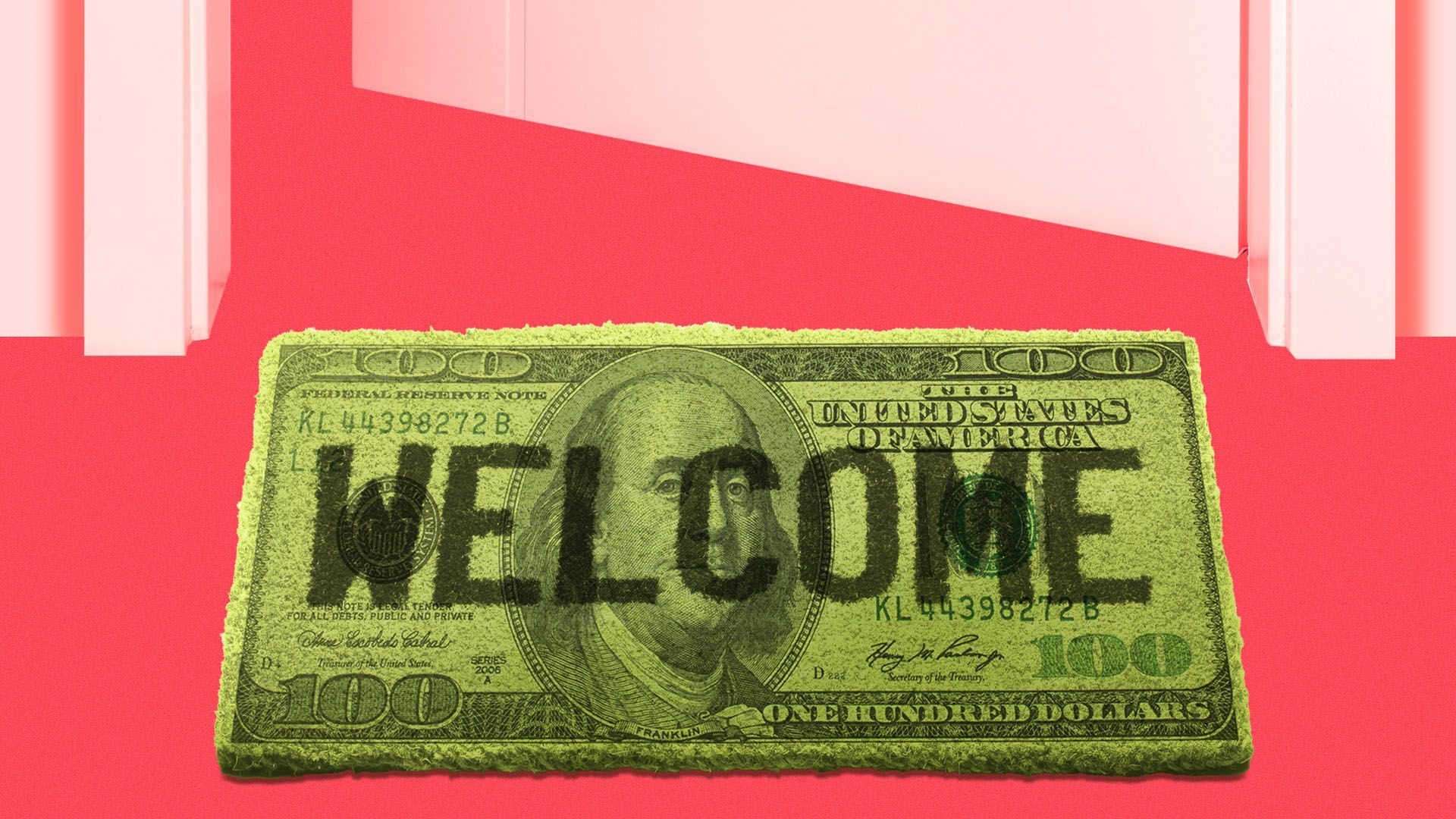 Millions of Americans still enjoy one huge benefit of the low borrowing cost era: rock-bottom mortgage rates. One reason is the pandemic refinancing boom, highlighted by our Axios Markets colleagues earlier this week, where homeowners who refinanced could enjoy ultra-low rates for decades ­to come.
Why it matters: The Fed has hiked interest rates — but fixed-rate mortgages are fixed, meaning millions of Americans haven't seen their mortgage payments go up at all.
The intrigue: Researchers at the New York Fed this week said "cash flow generated by the recent refinance boom will potentially provide significant support to future consumption."
By the numbers: By their calculations, nine million households refinanced their mortgage without extracting equity. They lowered monthly payments, resulting in an aggregate reduction of $24 billion in annual housing costs.
Between the lines: The difference between actual mortgage costs and how much the homeowners would have to pay if they got a mortgage today is even higher than that.
Flashback: Fourteen million mortgages were refinanced during the COVID-19 refinance boom, and $430 billion was cashed out. Not all that money has been spent, meaning there's extra spending power still sitting in homeowners' bank accounts today.
As the Fed began its aggressive interest rate-hiking campaign, mortgage rates swung rapidly from very low levels to the highest in decades. Mortgage rates are below the most recent 7% peak, but refinancing activity has predictably come to a standstill.
Where it stands: The refi boom is over, but its effects still linger in the housing market.
Because so many homeowners are rate-locked into their homes, "there is very little existing home inventory available, so potential buyers are more likely to look at new construction," Bill Adams, chief economist at Comerica Bank, wrote in a recent note.
What to watch: New homebuilding has continued to recover, following a stretch where plummeting demand and supply chain issues plagued that part of the housing market.
According to data released by the Census Department, permits for single-family new homes hit the highest level since last September.
Go deeper