Team Biden doles out carbon storage funding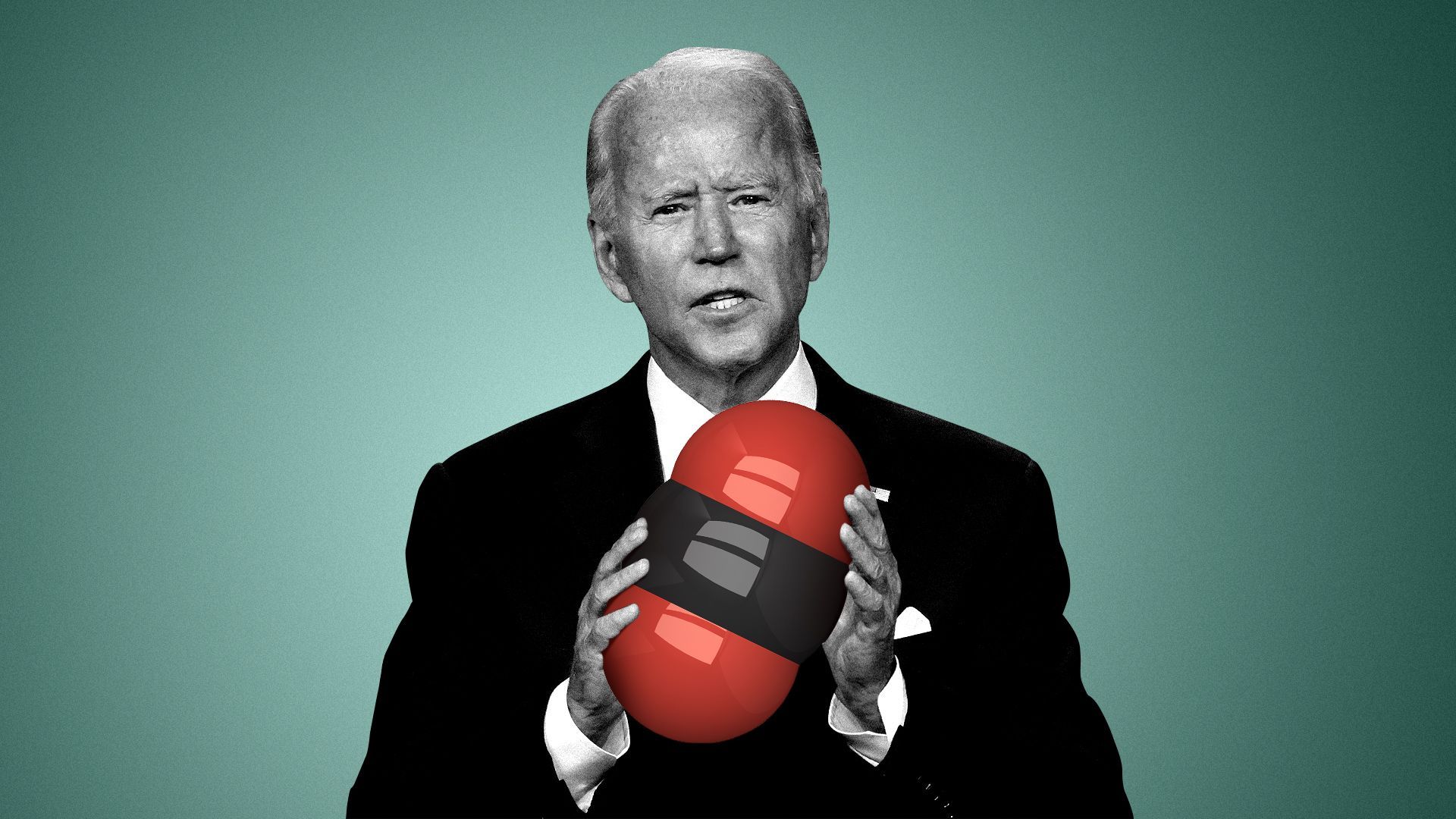 The Energy Department today will announce $251 million to back projects in multiple states for developing or expanding large-scale carbon storage and transport, Ben writes.
Why it matters: Biden officials are keen to speed the deployment of tech that could become a major tool against global warming.
Driving the news: It's the first wave of funding from a pair of programs in the 2021 bipartisan infrastructure law.
The bulk, $242 million, is from the $2.25 billion Carbon Storage Validation and Testing program.
The balance goes to engineering studies for large-scale CO2 pipeline networks under the Carbon Capture and Technology program.
"DOE is building out the infrastructure needed to slash harmful carbon pollution from industry and the power sector," U.S. Secretary of Energy Jennifer M. Granholm said.
Zoom in: The nine storage projects across seven states include...
$33.4M to support site characterization and permitting of two BP storage sites along the Texas Gulf Coast.
$32.7M for Colorado School of Mines' work to develop a CO2 storage hub for emissions from cement, hydrogen and power plants.
$18M for the Southern States Energy Board for site characterization and permitting for a storage hub in Alabama.
$40.5M for the University of Wyoming for work on a "commercial, multi-source, large-scale carbon capture and storage hub" in the state.
What we're watching: Some of the DOE-backed projects are aimed at stashing carbon from power generation, where the tech has been extremely slow to catch on.
The viability of CCS is taking on new urgency now that the Environmental Protection Agency has proposed plant emissions rules that rest partially on the tech.
Catch up fast: It's part of a wider, roughly $12 billion suite of carbon management and atmospheric removal programs in the infrastructure law.
Meanwhile, the 2022 climate law expands tax subsidies for trapping and storing CO2 from industrial facilities.
The intrigue: Oil giants like Exxon are boosting investments in CCS.
But critics doubt it will ever significantly slash emissions — especially fast enough to keep Paris Agreement goals within reach.
U.S. climate envoy John Kerry tells the AP he's supportive but has "serious questions" about the oil industry's ability to scale it quickly and economically.
The bottom line: The administration is betting on the promise of CCS, but it's too early to know whether it's a winning hand.
Go deeper