Exxon climate boss sees a multi-trillion-dollar market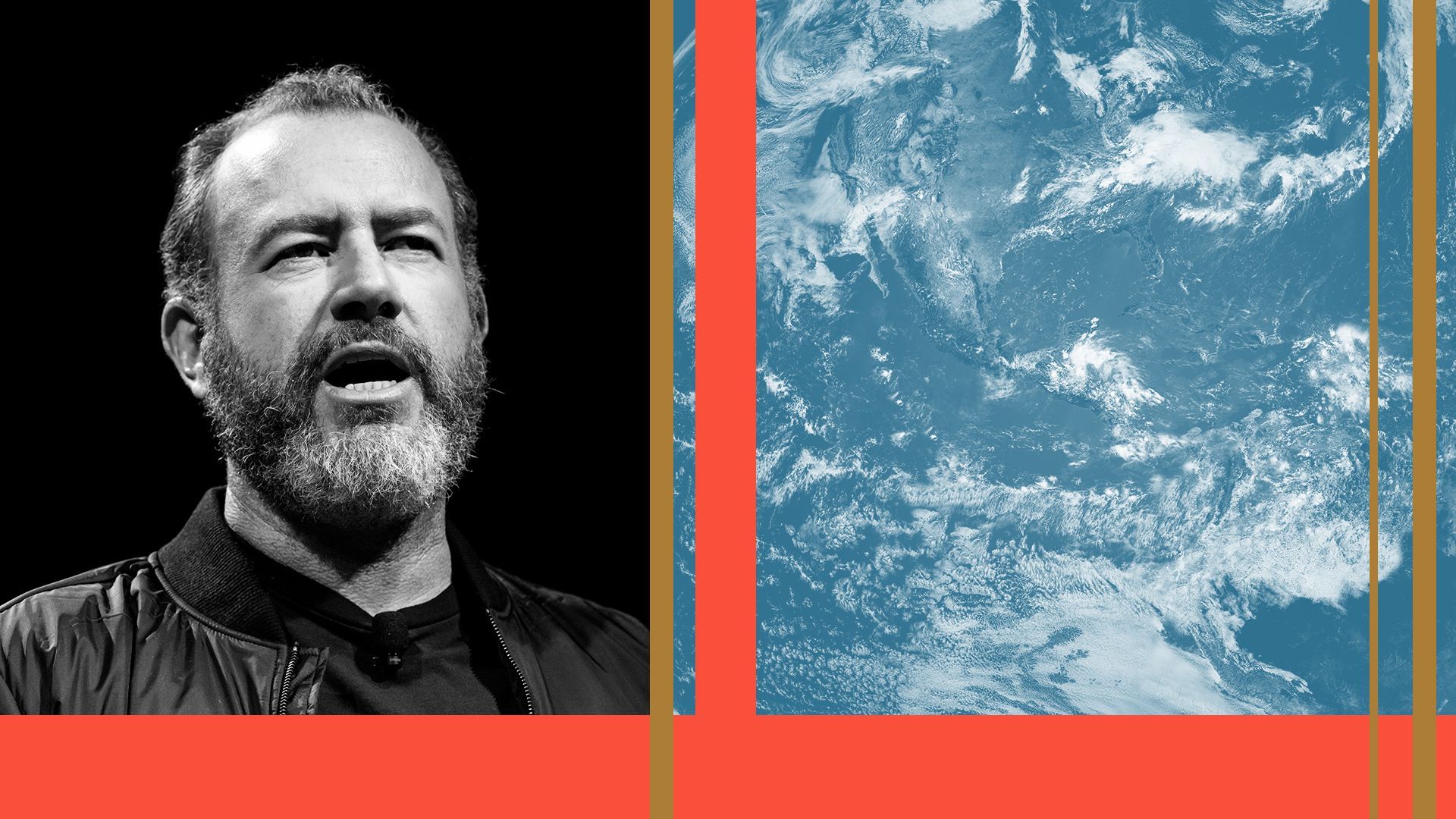 The head of Exxon's low-carbon business has a response to critics who say the oil behemoth isn't putting enough resources into climate-friendly projects: money isn't what matters most right now.
What he's saying: "The limiting factor, at this stage, in terms of the ability to scale up this business ... is not the availability of capital," Dan Ammann said in an interview with Axios.
"The limiting factor is actually figuring out these projects, piecing them together, getting them to work, finding the right customers."
The big picture: Exxon is doing that as it focuses on carbon capture, hydrogen and biofuels, Ammann said. But the oil company isn't following European majors into renewable power development.
Driving the news: Exxon on Tuesday announced a deal with industrial gases giant Linde to capture CO2 from a planned hydrogen plant in Texas.
Catch up fast: In the medium-term, Exxon plans to spend roughly $7 billion through 2027 on projects with industrial partners and $10 billion to cut emissions from its own operations.
Reality check: That's a small share of overall investments that mostly flow to its oil, gas and fuels businesses. Exxon's planned capital spending is $20-$25 billion annually through 2027.
Scientists caution that growing fossil fuel production — which Exxon's doing — collides with climate goals.
Yes, but: Exxon says it's positioned to be a key player in commercializing tech at scale in hard-to-decarbonize industrial sectors.
"The project execution capability here is incredibly powerful," said Ammann, a former General Motors executive.
"If you need a multibillion-dollar project built, this is the place to come and get that done."
Scale: Exxon sees a huge opportunity in energy transition, a $6 trillion addressable market in the areas where it's focused by 2050.
Their share could be measured in the hundreds of billions, and "quite possibly larger than Exxon's base business is today as the world approaches net-zero," Ammann told investors and analysts.
They see potential for double-digit returns in a market less cyclical than oil and gas.
Policy: The U.S. climate law, which expands incentives for low-carbon energy, is "opening up the funnel for an increased number of projects that are now economically viable to pursue," Ammann said.
Still, after a few years of "foundational projects," Exxon sees more policy support needed — and significant reductions in emissions-cutting costs — to move the global market to hundreds of billions and ultimately trillions of dollars. The company's new investor deck spells this out.
The bottom line: A year into his tenure, Ammann sees corporate weight behind him.
Asked how much he speaks to CEO Darren Woods, Ammann replied: "A lot."
Go deeper... Exxon's own climate research accurately projected global warming: study
Go deeper