Spurs win the NBA draft lottery, first dibs on Victor Wembanyama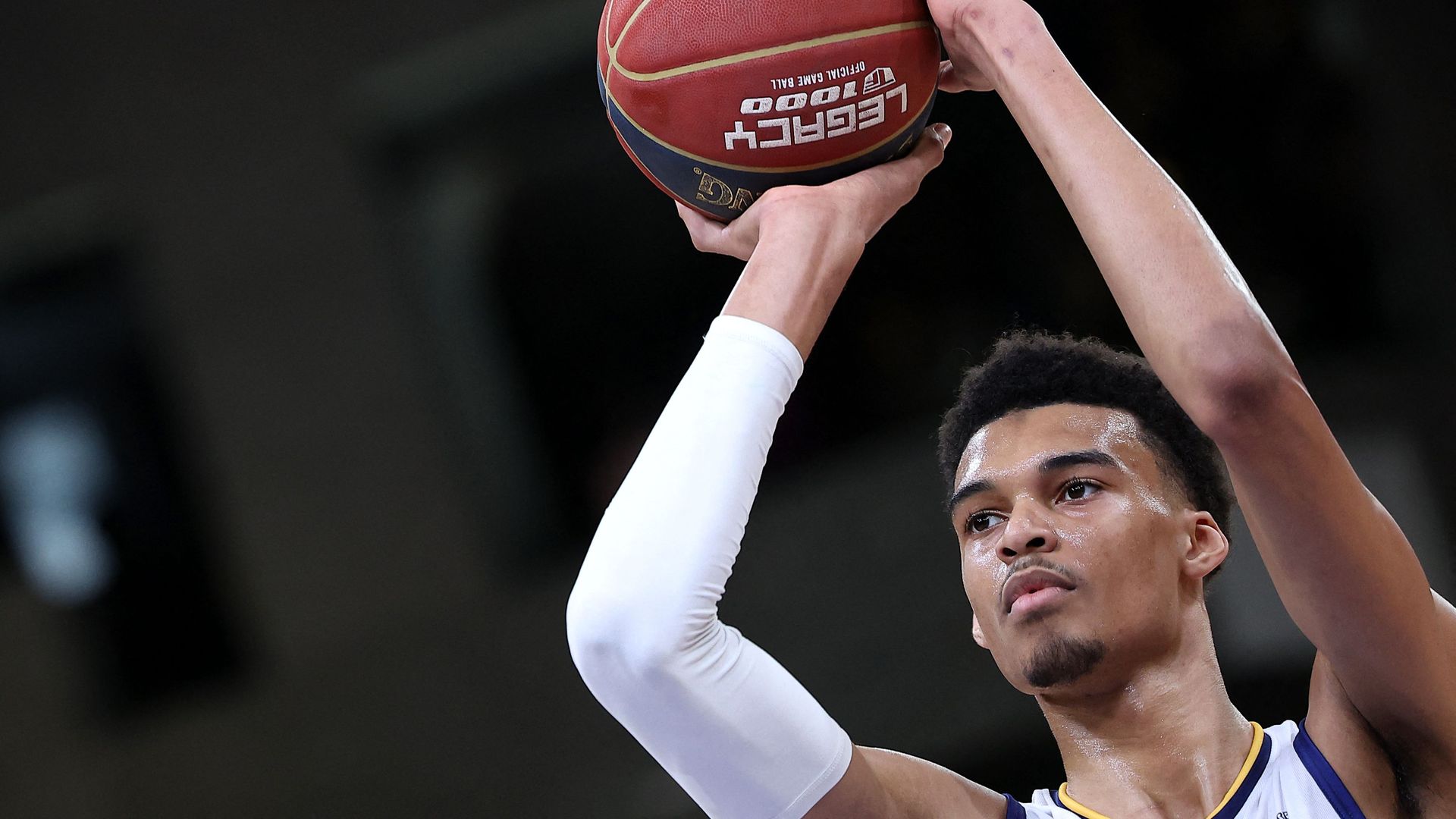 San Antonio Spurs fans are celebrating the team landing the No. 1 pick in the upcoming NBA draft following Tuesday night's lottery.
Why it matters: Securing the No. 1 pick means the Spurs, who finished the 2022-2023 season with a 22-60 record, are in the prime position to draft the player at the top of every team's wish list: Victor Wembanyama, otherwise known as "Wemby."
State of play: Wemby is the most hyped prospect since LeBron James in 2003.
The 19-year-old, 7-foot-4 French prodigy has an 8-foot wingspan and was described by Yahoo Sports as "Rudy Gobert mixed with Kevin Durant and Anthony Davis."
The intrigue: During the 2021-2022 season, Wembanyama played for ASVEL, a French team owned by former Spurs player Tony Parker.
Wemby is currently playing for Metropolitans 92 in France and was not in attendance at the NBA draft combine.
What they're saying: Seconds after the draft order was revealed, Wemby told reporters he's trying to win a ring as soon as possible.
"Be ready," he said.
Peter J. Holt, Spurs managing partner told media after the lottery that he had a good feeling about the outcome.
"The reason is I believe in the attraction and when there's really great people being of service and building things that are bigger than themselves, good things happen to those people and we have a ton of those folks," he said.
Zoom out: The Spurs, Houston Rockets and Detroit Pistons were in a three-way tie for the highest draft lottery chances.
The Pistons and Rockets got the 5th and 4th picks, respectively.
The big picture: This is the most substantial, possibly transformative draft for the Spurs since 1997 when Tim Duncan came to San Antonio.
What's next: The NBA Draft is June 22.
Go deeper