Spurs land a No. 1 pick that could change everything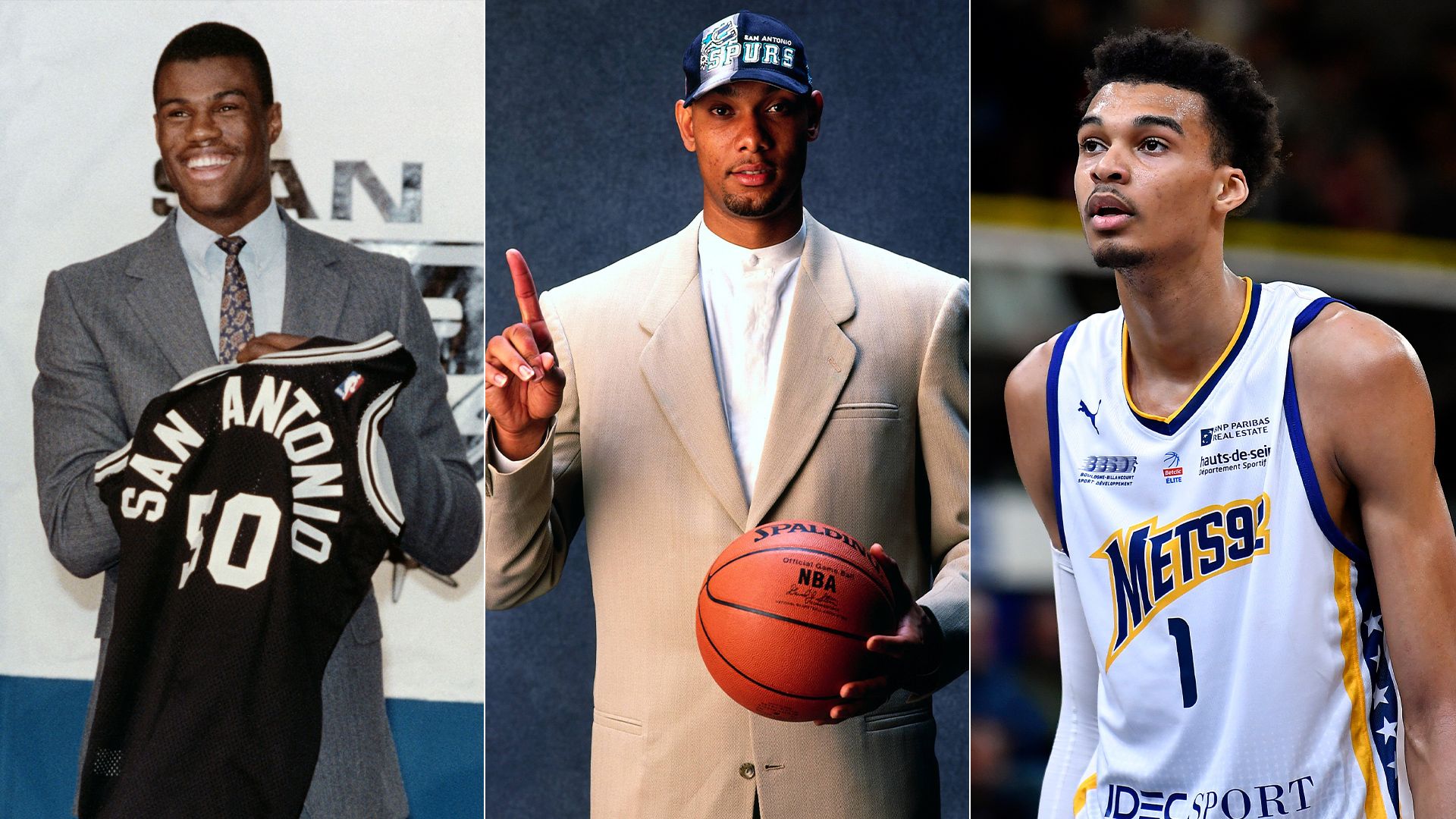 Timing can be everything in sports, and the San Antonio Spurs seem to have perfected the art of winning the National Basketball Association draft lottery at just the right moment.
Driving the news: The ping pong balls fell in San Antonio's favor on Tuesday night in Chicago, landing them the No. 1 pick in June's draft and the right to select 7-foot-4 French prodigy Victor Wembanyama.
The big picture: This is the third time that the Spurs will pick first. The last two guys they selected in that spot — David Robinson (1987) and Tim Duncan (1997) — are now enshrined in the Hall of Fame.
Now Wembanyama, 19, has the chance to become the next great Spur, and they could sure use one.
After missing the playoffs just five times from 1968-2019, they're now stuck in a four-year drought.
Between the lines: It's not just on the court where Wemby can be a difference-maker: The Spurs have ranked 27th and 25th (out of 30) in attendance the last two seasons, and the last time a team landed a prospect with this much hype, their attendance soared.
The Cleveland Cavaliers ranked last in attendance the year before drafting LeBron James. They immediately climbed to ninth his first season and were never worse than sixth for the remainder of his first Cleveland stint.
After securing the rights to the No. 1 pick, Spurs officials said they anticipated receiving over 2,000 deposits for 2023-24 season tickets on Tuesday night alone.
The intrigue: Wemby should have plenty of help in his endeavor to lift the Spurs back to the heights of the Duncan era: San Antonio has 12 first-round picks between 2024-28.
Full lottery order:
Spurs
Charlotte Hornets
Portland Trail Blazers
Houston Rockets
Detroit Pistons
Orlando Magic
Indiana Pacers
Washington Wizards
Utah Jazz
Dallas Mavericks
Orlando Magic (via Chicago)
Oklahoma City Thunder
Toronto Raptors
New Orleans Pelicans
Of note: The new lottery system was put in place in 2019 to disincentivize tanking by flattening the odds of getting the No. 1 pick. It appears to be working: With the Pistons selecting fifth, that's now five straight seasons where the team with the worst record will not select first overall.
Go deeper