Oldest near-complete Hebrew Bible sells for $38.1M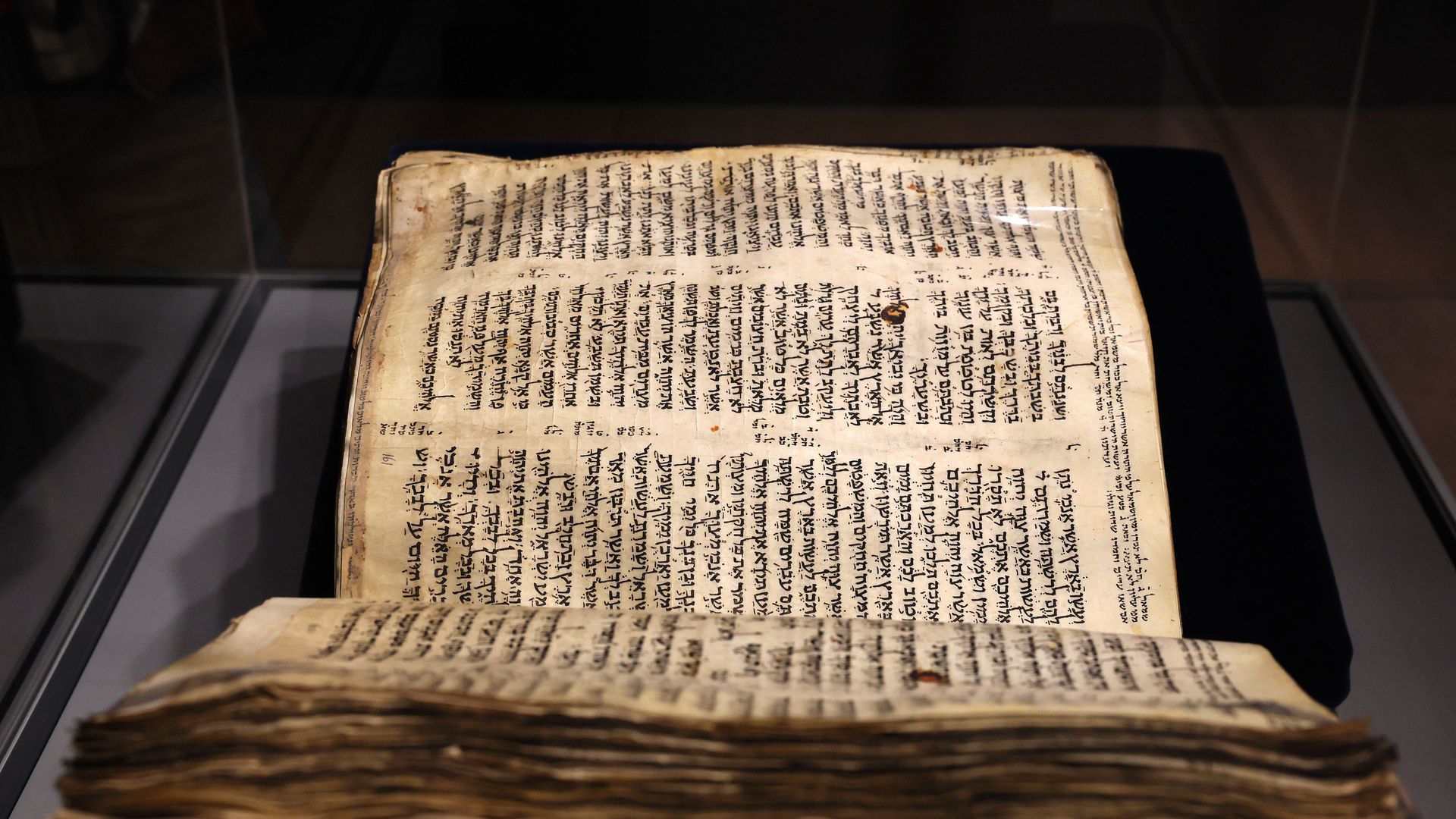 The Codex Sassoon — the oldest near-complete Hebrew Bible, dating to 900 CE — sold at Sotheby's in New York on Wednesday for $38.1 million, dashing hopes that it might become the most valuable text ever sold at auction.
Why it matters: Books, even when they're astonishingly rare and of maximal historical and religious significance, never sell for much more than, say, a middling Picasso.
The previous day, for instance, Sotheby's sold a medium-sized Klimt painting of water for $53.2 million, raising no eyebrows and garnering almost no press coverage.
Between the lines: The Klimt, unlike the book, has wall power — it looks great above a sofa.
Zoom in: The buyer was the American Friends of ANU — Museum of the Jewish People in Tel Aviv, which plans to donate the book to the museum.
"It was my mission, realizing the historic significance of Codex Sassoon, to see that it resides in a place with global access to all people," said Alfred Moses, a lawyer and former U.S. ambassador to Romania who funded the purchase.
A copy of the U.S. Constitution, bought last year by billionaire Ken Griffin for $43.2 million, still holds the record for the most expensive text sold at auction.
The bottom line: The most important doesn't always mean the most expensive.
Go deeper