Scoop: Congress moves to preserve AM radio in cars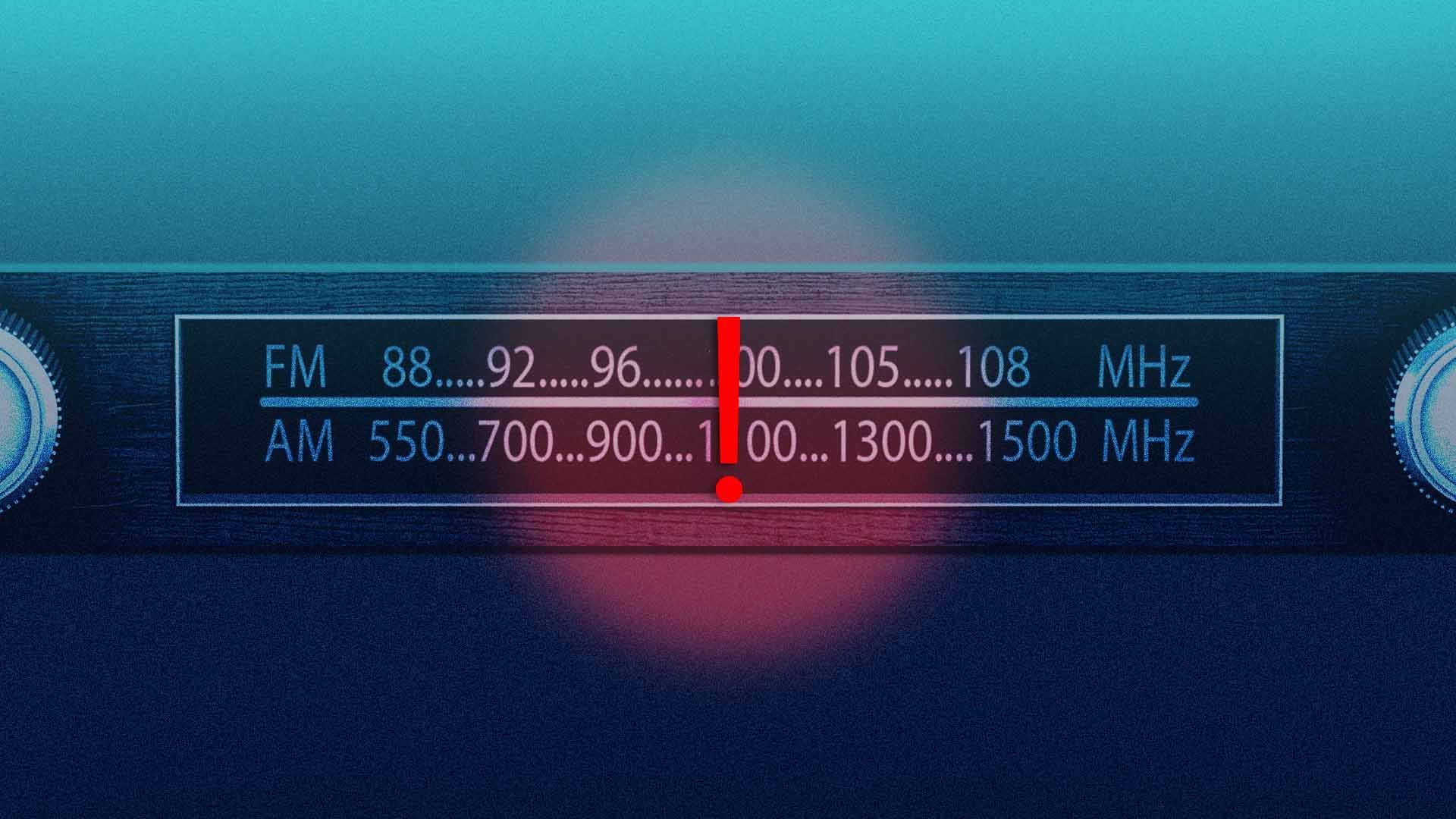 A bipartisan group of lawmakers wants to make it illegal for carmakers to eliminate AM radio from their cars, arguing public safety is at risk, Axios is first to report.
Why it matters: AM radio is one key way that government officials communicate with the public during natural disasters and other emergencies.
Officials worry that if drivers don't have access, they might miss important safety alerts.
Context: Some manufacturers are eliminating AM radio from their electric vehicles (EVs) because of interference from the electric motors that results in annoying buzzing noises and faded signals.
They argue that car owners can still access AM radio content through digital streaming packages or smartphone apps (though such services sometimes require a subscription).
Yes, but: While AM might seem like a relic of the past, nearly 50 million people still listen to it, according to Nielsen figures provided by the National Association of Broadcasters.
The proposed legislation, to be introduced today by Sens. Ed Markey (D-Mass.), Ted Cruz (R-Texas) and others, would require all new vehicles to include AM radio at no additional charge.
EV makers that have already eliminated AM radio (BMW, Ford, Mazda, Polestar, Rivian, Tesla, Volkswagen and Volvo) would be required to let consumers know.
The law would also direct the Government Accountability Office to study whether alternative communication systems are as effective in reaching the public during emergencies.
What they're saying: "The importance of AM radio during large-scale emergencies cannot be underestimated, and it has, without a doubt and without interruption, saved lives and kept our communities informed," said Rep. Josh Gottheimer (D-N.J.), the lead sponsor in the House.
"When the cellphone runs out, the internet gets cut off, or the television doesn't work because of no electricity or power to your house, you can still turn on your AM radio."
The other side: There are more efficient ways to deliver AM content, says Rich Stern, CEO of TuneIn, a streaming radio service.
"I think as an industry, we have trouble decoupling the content of radio, and the vital relationship our listeners have with our content, from the nuts and bolts of distribution. AM Radio content will live on and thrive long after the last broadcast tower falls or car radio is replaced with a modern infotainment system."
Of note: Other sponsors of the bill include Sens. Tammy Baldwin (D-Wis.) and Deb Fischer (R-Neb.), and Reps. Tom Kean, Jr. (R-N.J.), Bob Menendez (D-N.J.), Bruce Westerman (R-Ark.) and Marie Gluesenkamp Perez (D-Wash.)
Editor's note: This story has been updated to include comment from TuneIn CEO Rich Stern.
Go deeper: Electric cars are ditching AM radio — a critical safety tool
Go deeper