NIH nominee likely to be pressed on march-in rights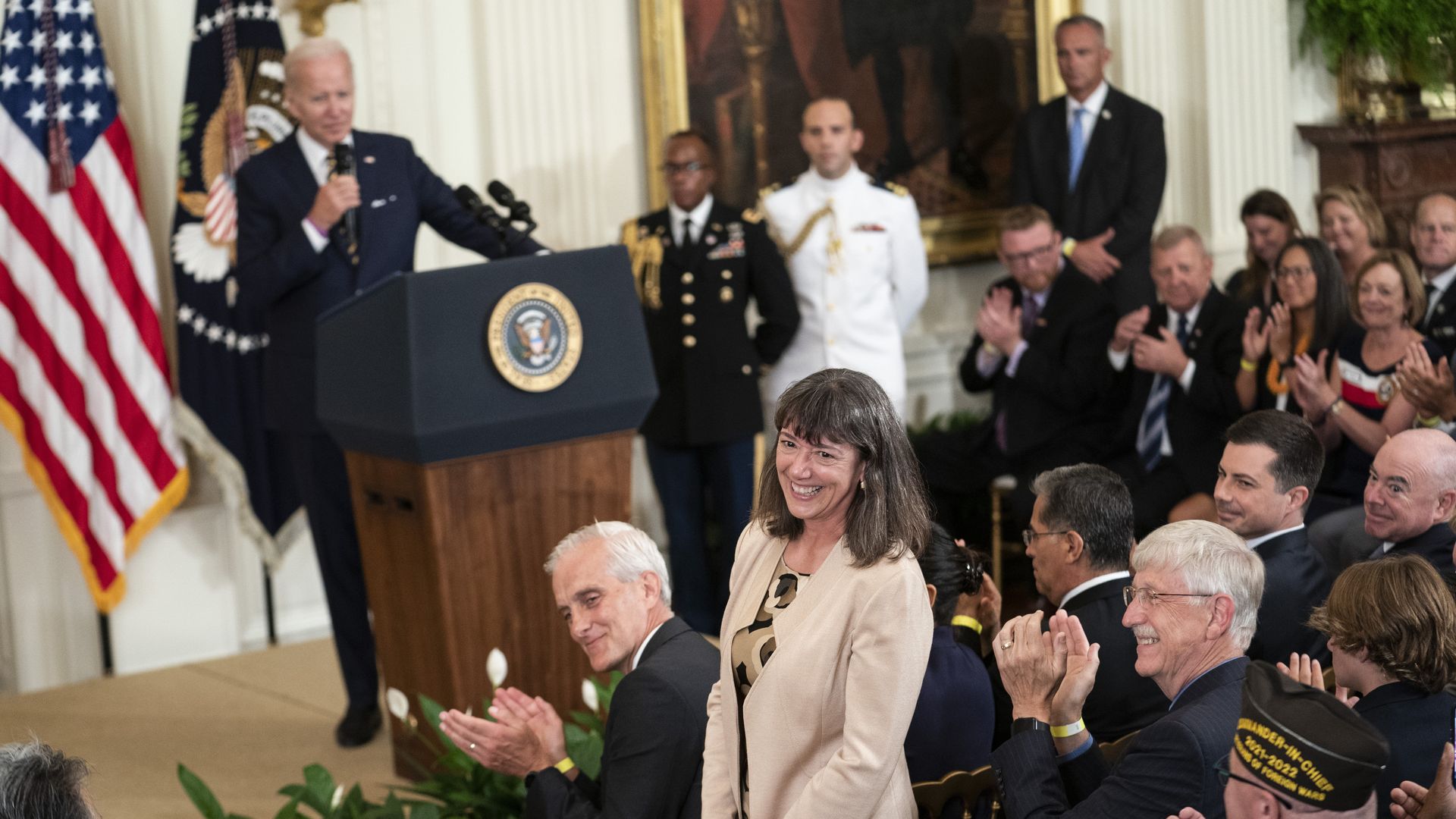 Among the subplots surrounding Monica Bertagnolli's nomination for NIH director is how Senate health committee Chair Bernie Sanders uses confirmation hearings to press for answers on march-in rights to lower drug costs.
Why it matters: NIH has a key role in deciding if there's justification for the government to take over a drug patent and license it to other manufacturers in order to lower the price.
Progressives have been agitating for the Biden administration to use the option for the first time and crack down on what they regard as patent abuse.
But NIH in March rejected a petition to break the patent of the prostate cancer drug Xtandi, saying the treatment was widely available to the public and that march-in rights weren't an effective way to lower the price.
Where things stand: Sanders, who'll preside over hearings on the nomination as HELP Committee chairman, has said he will "strongly oppose" any major federal health agency nominee who isn't prepared to significantly lower drug prices.
"The time is long overdue for fundamental changes in the way that our federal agencies ... relate to drug companies," Sanders wrote in a letter to President Biden last month.
Those concerns could complicate the confirmation process while Republicans voice criticisms of the agency's funding of gain-of-function research and other lawmakers press the administration on lagging efforts to study long COVID. All of the factors could have a bearing on the agency's funding in fiscal 2024.
What we're watching: The Biden administration is reviewing march-in authority, with an interagency working group developing criteria, including price, to justify making such a move.
The timetable for Bertagnolli's nomination could also slide into the summer as Congress deals with the debt limit, spending bills and other matters.
Go deeper