Japan's first Uyghur representative says Uyghurs "deserve to thrive"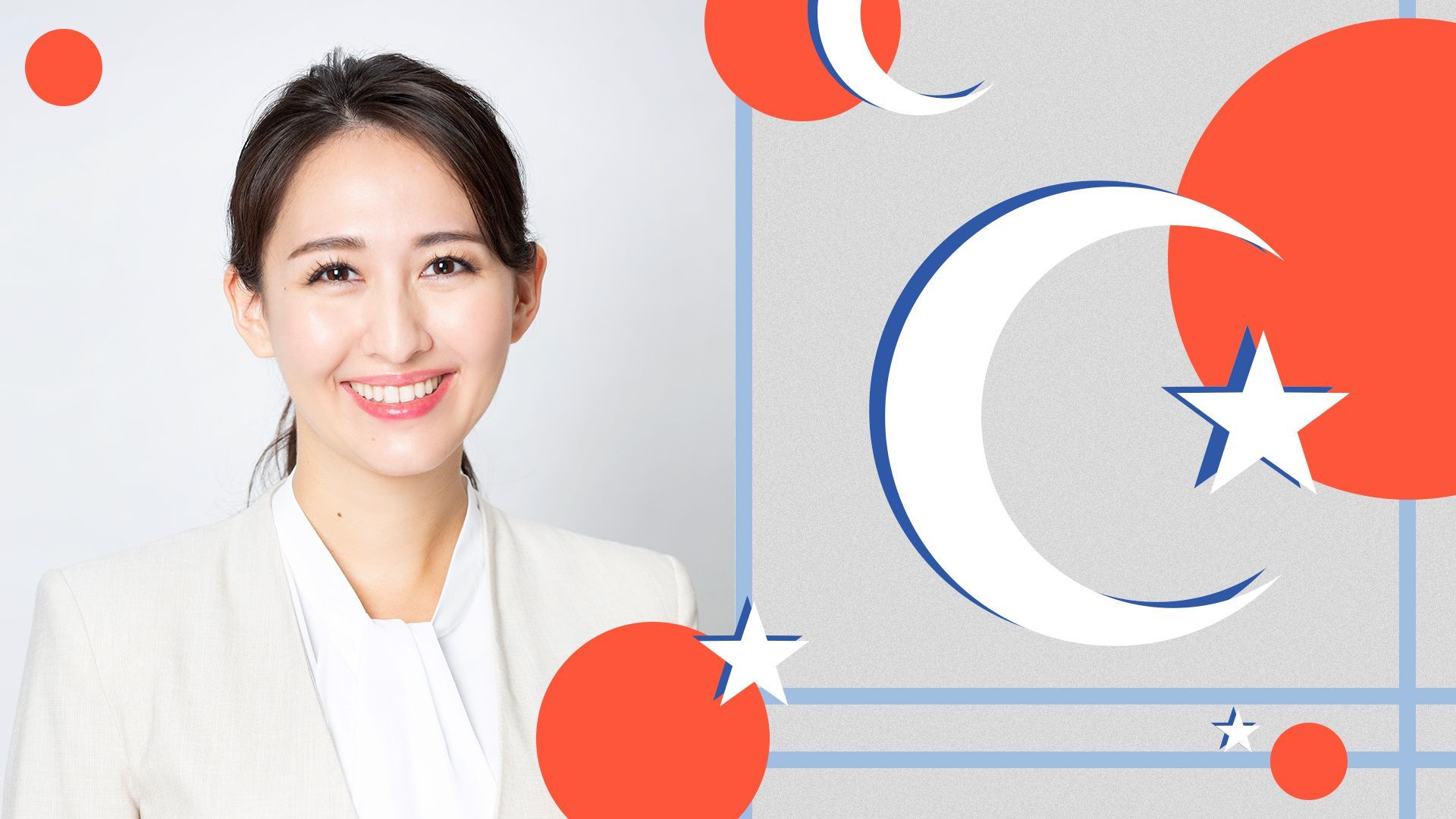 Arfiya Eri, who last month became the first Japanese person of Uyghur heritage to be elected to the country's National Diet, hopes to show the world that while Uyghurs face genocide in China, elsewhere they are succeeding in politics, business and other fields, she told Axios in an interview.
What she's saying: "We are of course victims of genocide. But we are so much more than that. We also deserve to succeed and we deserve to thrive, and that's something I hope to model through my work," Eri told Axios.
The Chinese government has put more than 1 million ethnic Uyghurs into mass internment camps in the country's northwest region, according to estimates by human rights groups, as part of a sweeping campaign of repression that several governments have designated a genocide.
What's happening: In April, Eri was elected to the Diet, Japan's representative assembly, as a member of the Liberal Democratic Party for Chiba, which is near Tokyo.
Eri was born in Japan, attended Georgetown University, and later worked for the United Nations.
Details: Her main goals in office include:
Improving disaster preparedness in case of earthquakes and tsunamis.
Strengthening child care support, including free lunch programs and free national health care for all children in Japan.
Stronger national security and constitutional reform, meaning changing Japan's pacifist constitution to allow for a stronger military, which in Japan is a defensive force.
Improving mental health support for refugee communities and the Uyghur community.
Eri also said her experiences as a member of the Uyghur community have motivated her to push for greater diversity and inclusion in Japanese society, long perceived as highly homogenous.
"When I talk about representation, I'm definitely referring back to my own experience with seeing what happens when we don't take democracy seriously, when we don't take representation seriously."
There are approximately 2,000 Uyghurs in Japan, according to some estimates.
Despite the grief that Uyghurs carry every day, Eri said, she hopes also "to celebrate our life and celebrate our successes."
Editor's note: This story has been updated to clarify that Japan's military is a defensive force.
Go deeper