The Fed breaks out its old toolbox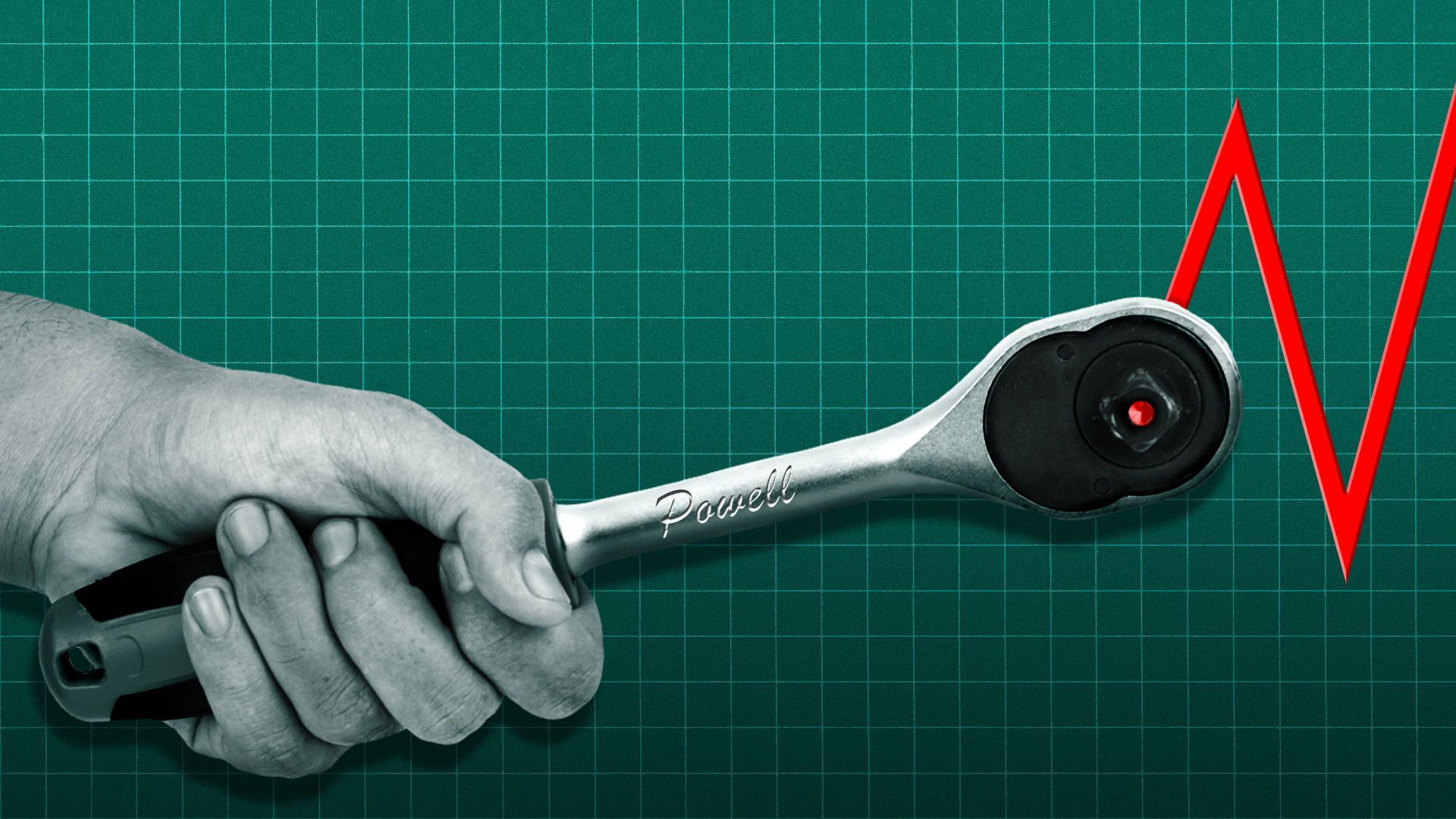 The Federal Reserve is more interested in cooling the economy down than it is in speeding it up. As a result, it might have to jettison the tools it's been using since 2008 and pick up some even older ones.
Why it matters: Tools like forward guidance were invented for use during crises, and global policymakers are now debating whether they're a good idea during normal times.
The big picture: Many crisis-era tools have stuck around, even as we are entering a vastly different economic environment.
This was a topic of debate at the Atlanta Fed's annual conference in Amelia Island, Florida. It featured dozens of top economists, five regional Fed presidents (by our count) and a handful of other central bank officials from around the world.
What they're saying: "If you keep an old pair of jeans, the style often comes back again," Kristin Forbes, a professor at the MIT Sloan School of Management, said during a conference presentation. (The event's theme is "Old Challenges in New Clothes.")
"That can be said for monetary policy strategy, too. What we followed 15 or 20 years ago are the ones we should return to."
Flashback: After the 2008 financial crisis, then-Fed chair Ben Bernanke provided long-term forward guidance — a promise to keep rates low for the foreseeable future.
Economic conditions have changed, but the strategy has stuck.
Between the lines: "Forward guidance in monetary policy played a potentially damaging role," former Bank of England governor Mervyn King said during an earlier panel at the Fed's conference.
"We simply do not know where we want to set interest rates. Why pretend that we do?"
In Congressional testimony on Tuesday, Silicon Valley Bank's former CEO planned to partially blame the Fed's suggestion that inflation was "transitory" — which he took as guidance saying the Fed wouldn't raise rates aggressively — as a reason why the bank failed.
What's next: Forbes, who previously served on the Bank of England's rate-setting committee, argued that central banks should maintain optionality, particularly in the current era when high inflation presents such a large risk. Forward guidance, by contrast, binds the central bank's future actions.
Forbes also pointed to another monetary policy strategy that has come back into fashion in recent years: front-loading interest rate hikes as policymakers did in the 1990s and 2000s, rather than the gradualism that was preferred in the post-financial crisis era.
The bottom line: "There are times when front-loading, going in large increments, makes sense, even if it risks breaking something or causing some financial pressures," she said.
Go deeper