DOJ indictment alleges China's United Front involvement in repression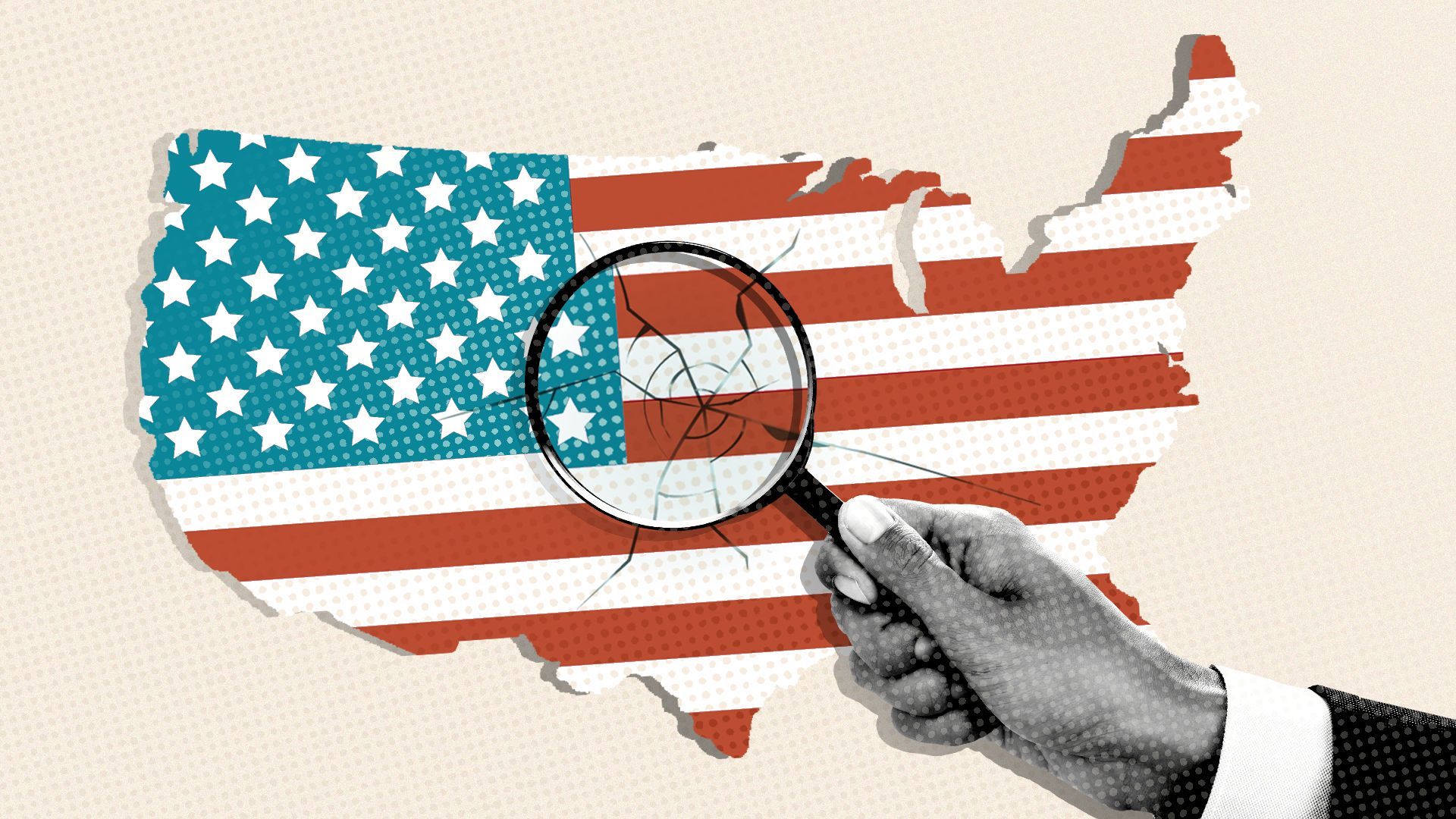 A U.S. Department of Justice case against a U.S. citizen accused of working with Chinese government and party officials to surveil local residents could help provide new details about how the Chinese Communist Party allegedly operates in the United States.
The big picture: The Chinese government has long sought to silence global dissent by surveilling, harassing and threatening its critics abroad, and in some cases forcibly bringing them back to China, as part of a phenomenon known as transnational repression.
In recent years, the U.S. government has begun to systematically investigate and issue indictments for instances of transnational repression in the U.S., and the FBI now has an office dedicated to transnational repression.
The May 4 indictment of Liang Litang, a U.S. citizen living in Brighton, Massachusetts, highlights the alleged role of the United Front Work Department (UFWD), a Chinese Communist Party bureau that promotes the party's interests, in transnational repression that is perpetrated in the United States.
What they're saying: "Attempts to repress constitutionally protected rights here in the United States will never be tolerated. Anyone who infringes upon those rights on American soil will be identified and held to account," U.S. Attorney Rachael S. Rollins for the District of Massachusetts said in a May 15 statement.
The Chinese Embassy in Washington did not immediately respond to a request for comment.
Driving the news: Liang was arrested on May 9 and charged with serving as an unregistered agent of a foreign government under Title 18, U.S. Code, Section 951, a statute U.S. intelligence officials informally call "espionage lite."
That charge is distinct from a violation of the Foreign Agents Registration Act, which requires that lobbyists working on behalf of foreign governments register with the Department of Justice.
Details: Beginning in 2018, Liang allegedly handed over information about the identities, activities and organizations of pro-democracy activists and Taiwan supporters to Chinese government officials, including some based in the Chinese Consulate in New York, according to the indictment, which was filed in the U.S. District Court in Massachusetts.
Around January 2019, Liang founded the New England Alliance for the Peaceful Unification of China (NEAPUC) after months of communicating with Chinese government and UFWD officials about his plans and proposed board members. He had also traveled to China at the invitation of a UFWD-affiliated organization.
Peaceful unification associations function as UWFD foreign outposts. They are present in more than 70 countries, and there are chapters in more than 30 cities in the United States, according to information from the website of the Beijing-based China Council for the Promotion of Peaceful Unification, the umbrella organization for these associations that is itself formally overseen by the UFWD.
In October 2020, the U.S. State Department designated the National Association for China's Peaceful Unification as a foreign mission and noted that it was directed by the UFWD.
Between the lines: Links between peaceful unification associations and suppression of anti-Beijing sentiment have long been documented by analysts. Association members have been known to attend pro-party demonstrations and counterprotests against pro-Taiwan and pro-democracy activities. But whether the Chinese government itself has directed those activities has been unclear.
The new indictment alleges Liang communicated directly with Chinese government officials as he founded NEAPUC, informing them regularly of his progress and sending them the organization's incorporation documents.
Then, after Chinese officials told him of an upcoming rally to be held in August 2019 in Boston to support the Hong Kong pro-democracy protests, Liang directed NEAPUC members to show up at the rally and "denounce the 'Hong Kong independence activists,'" according to messages obtained by U.S. prosecutors. A Chinese government official then thanked Liang for his "hard work."
The indictment accuses Liang of "establishing NEAPUC in order to appear to be acting as a member of a local community organization unconnected to the PRC government, when in fact he was acting at the direction or control of the PRC government."
Go deeper: Read the indictment
Go deeper