Crypto hardware maker's recovery feature draws ire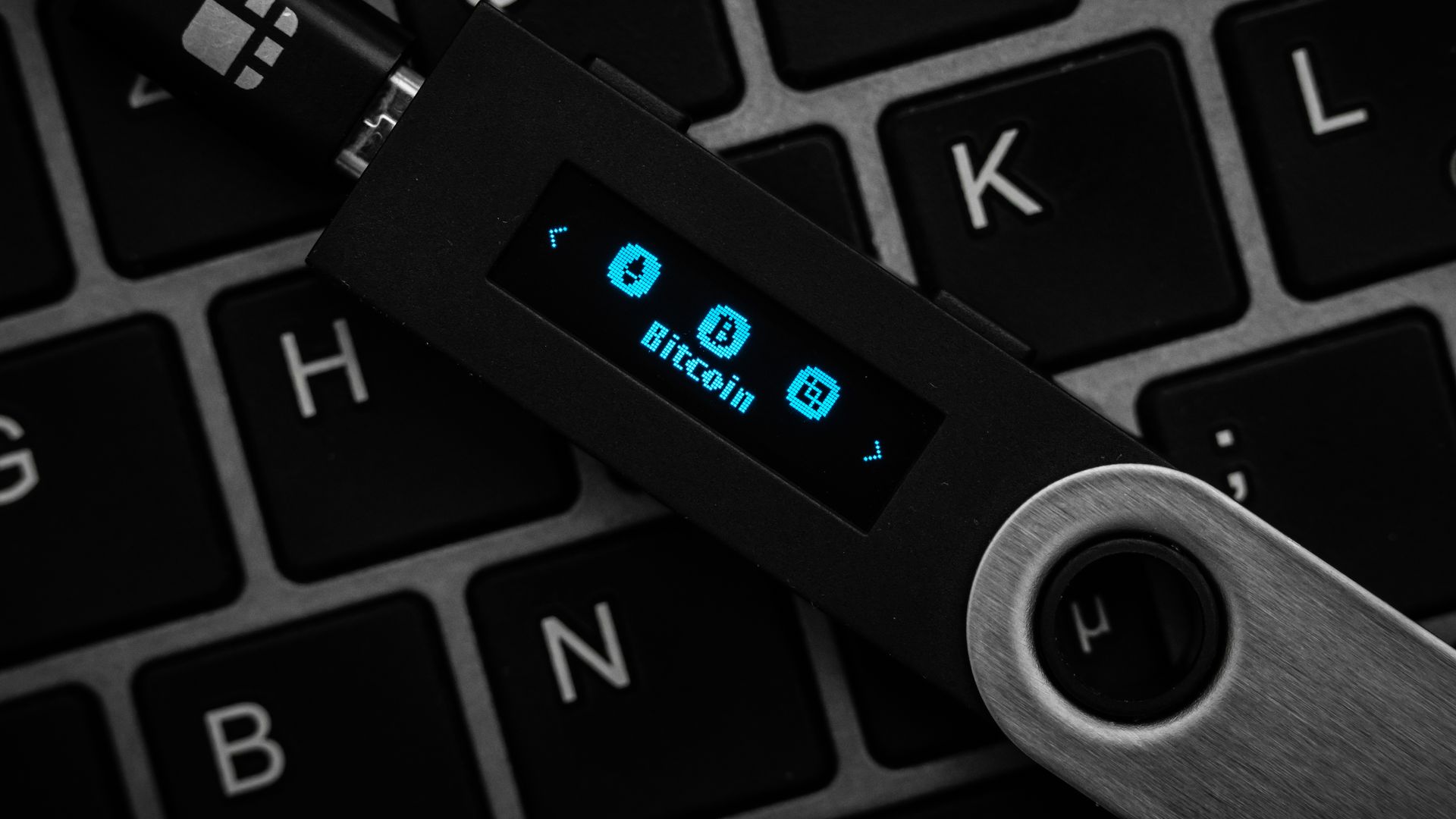 The leading hardware wallet maker, Ledger, announced a new feature on Tuesday that has crypto diehards in an uproar.
Driving the news: Ledger Recover is an opt-in system enabled on the Ledger Nano that will allow a user to recover a private key in a relatively safe way — in theory.
Be smart: Ledger is a hardware wallet designed for self-custody of cryptocurrency assets. Self-custody means that the user is responsible for stewarding their passwords — with no fallback.
There is a certain logic here. It's one thing to use classic password reset for something like a social media app. If the digital service you're using is effectively a closet full of gold, however, users should expect higher hurdles to restore access.
The intrigue: Crypto's faithful hate everything about this concept, particularly because Ledger has faced security problems with data it stores in the past.
Quick take: It also looks something like a poorly thought out release. Including it in a firmware update for devices people already owned was unsettling.
People in crypto are also very conspiracy minded and have a tendency to overreact.
And more, the system relies on personal identification, which is never well received in this industry.
What they're saying: "A lot of the negative responses are coming from false assumptions or misconceptions around how the product works," Phillip Costigan, a Ledger spokesperson, told Axios.
Costigan emphasized that Recover is an opt-in service and Ledgers have always updated.
"Your Ledger is as safe as it has always been," he said.
How it works: Those who opt-in to Recover theoretically won't have to trust any one company to completely secure their private key. In order to steal someone's assets, two companies would have to collude.
Ledger and two other companies will have three pieces of a user's private key. (One of them appears to be Coincover, which provides crypto protection and recovery products.)
Using cryptography, any two of those pieces can be combined to make the full key.
The upshot: Cybercriminals would need to hack two places in order to steal people's keys.
Catch up fast: In 2020, Ledger data on over 270,000 customers was lost via e-commerce partners.
Zoom out: Multi-signature wallets have been a solution for these sorts of issues for a while, though developers and designers are still working on how to implement them in a way that works for users accustomed to centralized password resets.
The bottom line: Longtime cryptopian and VC, Haseeb Qureshi, wrote a thread on Twitter about how — at first — the change freaked him out, but then he wrote: "Now I'm in the 'nvm it's fine' camp."
Editor's note: This story was updated with comment from Ledger.
Go deeper