In new VR, role-playing gives insight into racism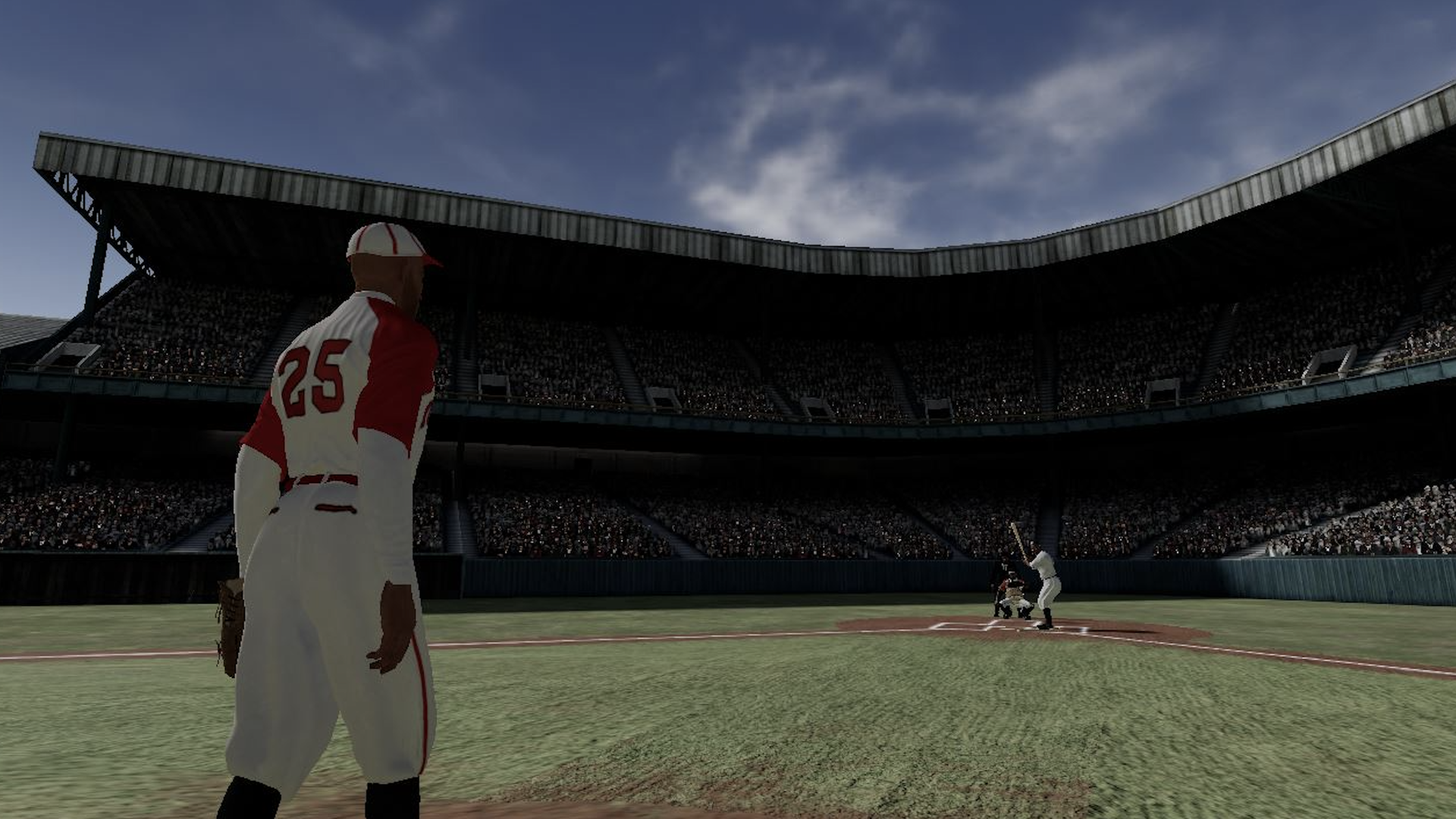 New virtual reality technology is allowing users to experience the triumphs and discrimination of a Negro League-era baseball player — or how to deal with xenophobia as a Muslim on a plane.
Why it matters: The latest generation of put-yourself-in-their-shoes VR projects allow users to take part in scenes that mix game-playing with "what would you do?" scenarios — and that tackle issues such as racism and discrimination by encouraging empathy.
The new experiences go well beyond previous VR offerings involving racial and cultural issues, which were more like short films.
VR games have a small user base, for now. But the commercial potential for educators and gamers is promising, as Apple and others consider getting into the space.
Zoom in: A project released in March called "Barnstormers: Determined to Win" allows users to travel back to the 1940s as a player in the Negro leagues.
The leagues were present in the U.S. mostly in the first half of the 1900s, when African Americans weren't allowed in the major leagues.
In "Barnstormers," players can try to hit a fastball from pitching legend Satchel Paige or play the field while Josh Gibson, one of baseball's greatest hitters, is at the plate.
After the game, users can experience a virtual world of segregation and the baseball players try to navigate it. Players talk about their struggles, and users can see poverty and inequality in the urban areas around them.
What they're saying: "This isn't a pity party story. This is a story of these great men on the field," creator Derek Ham told Axios.
And yet Ham said it was essential to be honest about that moment in history, and re-create part of the world Black players endured.
On the field, Ham said, "I was looking for the hero moments. I was looking for what it felt like to catch a ball play in practice and hang out with the guys."
The intrigue: MIT researchers recently developed the VR role-playing project "On the Plane," which simulates discrimination against a Malaysian American woman.
Players can take on the role of characters from various backgrounds while engaging in dialogue with others and making in-game choices.
"Our hope is that (players) move away from the experience with an understanding of how xenophobia and other forms of discrimination may play out in everyday life situations," Caglar Yildirim, co-author and co-game designer, told Axios.
Yes, but: "Barnstormers" is available on some VR formats, but "On the Plane" won't be available until late this year at the earliest.
Our thought bubble: Plenty of well-intentioned VR projects, such as a 2021 project called "Criving while Black," don't have that many users because so few people have VR gear, Axios Gaming's Stephen Totilo said.
Zoom out: VR projects on race from just a couple of years ago allow users to observe re-enactments of discriminatory episodes in U.S. history — but offer limited interaction.
"I Am A Man" VR Experience, also created by Ham, places participants at the 1968 Memphis Sanitation Workers' Strike and events leading to the assassination of the Rev. Martin Luther King Jr.
"Traveling While Black" takes users to Ben's Chili Bowl — an iconic Black-owned restaurant in Washington, D.C. — and shows the difficulties African Americans travelers experienced in the U.S. during Jim Crow.
"Mapping Amache" allows users to visit a virtual remodeling of the Amache camp in Granada, Colo., where about 10,000 Japanese Americans were detained during World War II. The models were created by drones and VR technology.
Of note: This year a non-VR game, "MLB The Show 23" for PlayStation, Xbox and Switch, features a mode focused on the Negro leagues, showcasing on the on-field experience and bios explaining who the players are.
Go deeper