Florida Gov. DeSantis declares war on CBDCs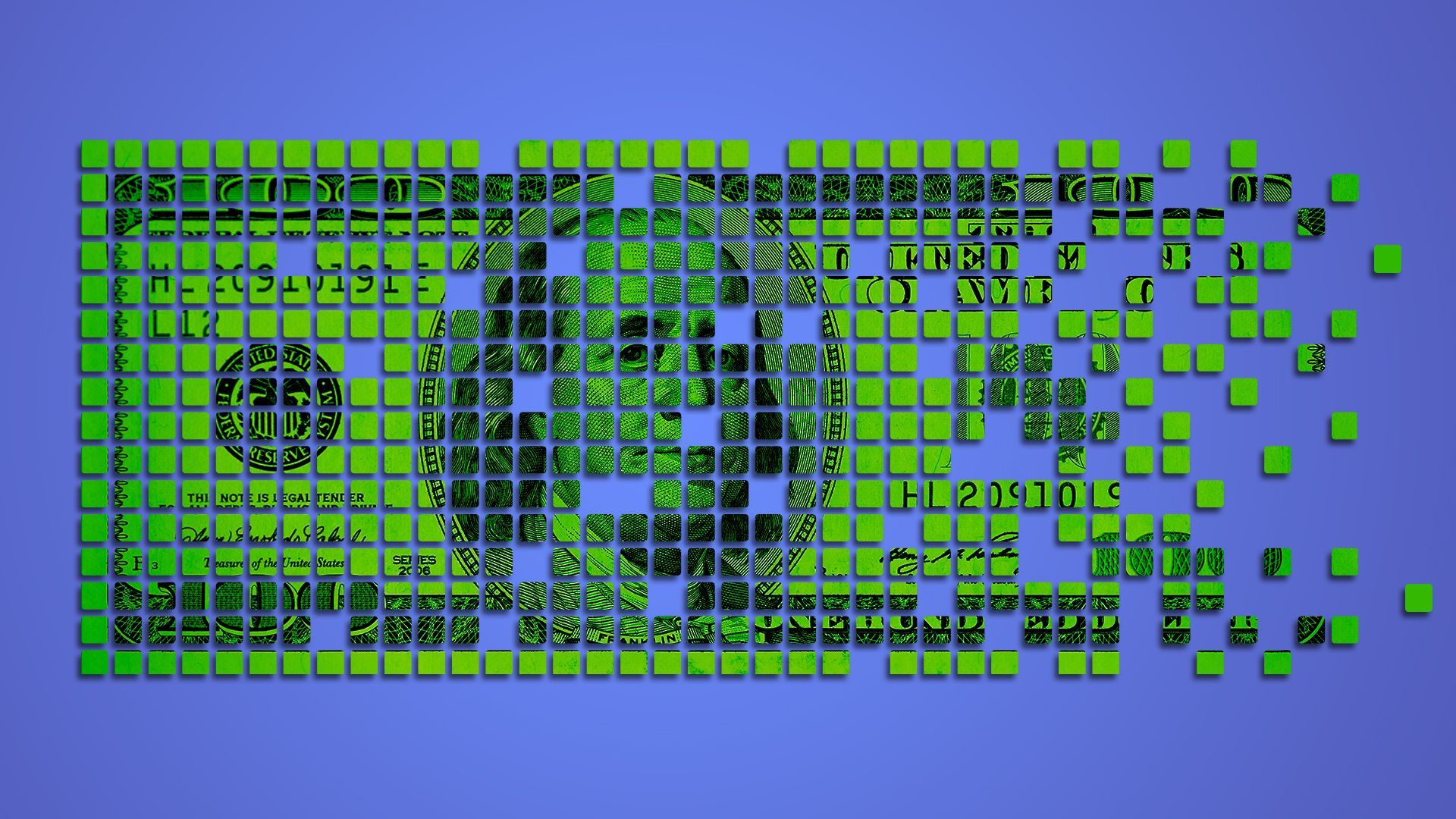 A central bank digital currency (CBDC), were the U.S. ever to adopt one, by definition would be legal tender in Florida. Being an instrument of the central bank, it would be fully fungible with the dollar as we know it today.
Why it matters: The bedrock concept of a national currency has now been called into question by Florida Gov. Ron DeSantis, a man who would like to be president of the United States.
Driving the news: DeSantis last week signed a law "to protect the personal finances of Floridians from government overreach and woke corporate monitoring" by barring the use of a CBDC within the state.
Between the lines: FIN's James Ledbetter explains that the law is "logically and legally bats--t."
The bottom line: DeSantis is seemingly doing his best to exacerbate the national crisis of faith in civic institutions — up to, and including, the dollar itself.
DeSantis is surely aware that the law would almost certainly be struck down in the event a CBDC were adopted. But representing a state in a major legal fight against the federal government is the kind of thing that makes politicians very popular on the right.
Go deeper