The mental health crisis is costing local governments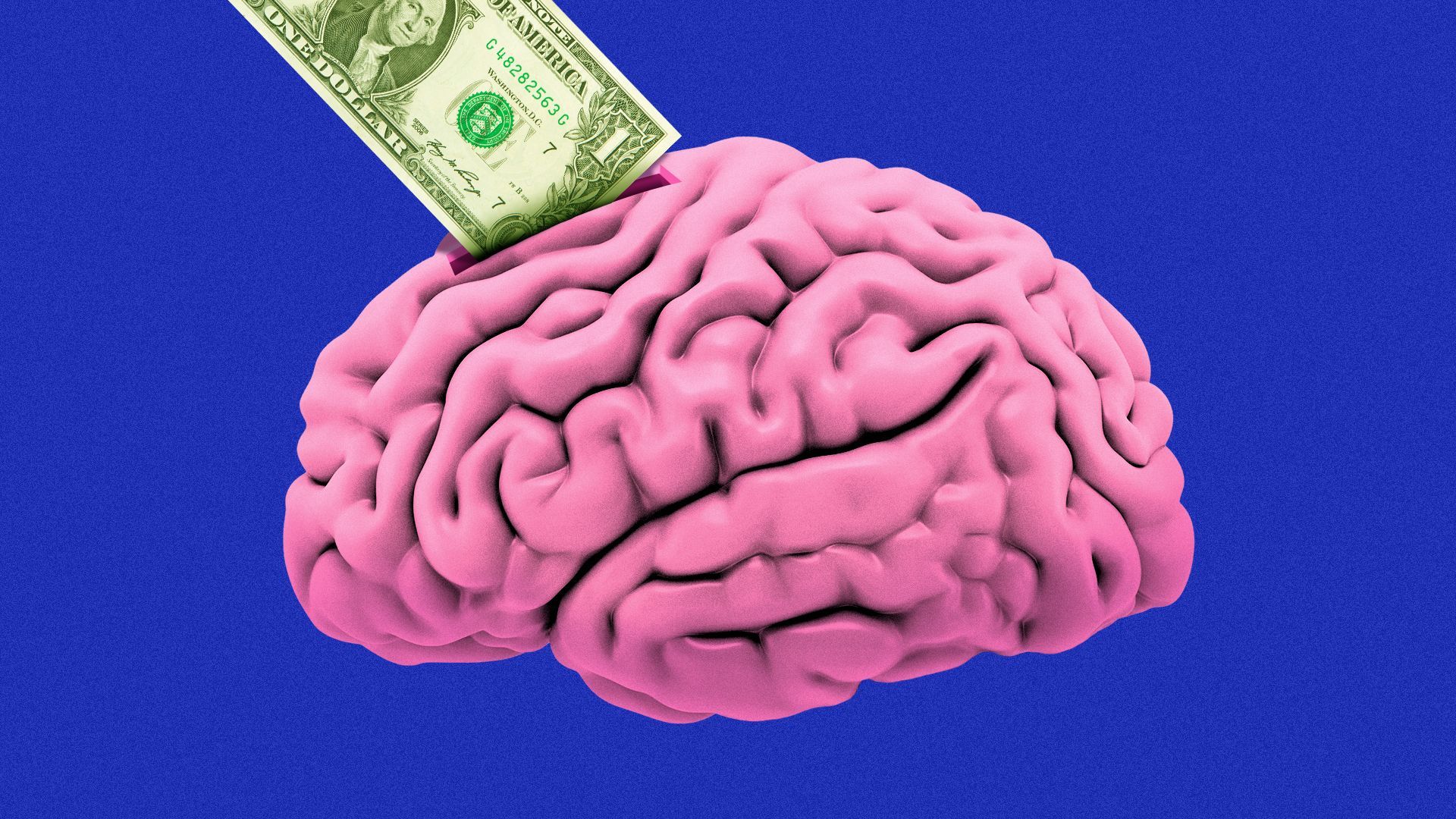 The shortage of behavioral health workers is increasingly making courts and jails de facto providers of mental health services, straining local budgets nationwide, according to a new report from the National Association of Counties.
The big picture: The justice and public safety system was never designed for the task, and while the majority of incarcerated people in state prisons report a history of mental health problems, more than 70% have not received treatment since being jailed.
Americans suffering from mental illness are 10 times more likely to be put in jail than they are to be hospitalized, per a National Judicial Task Force report last fall on state courts' response to mental health.
This is likely due to a decrease in psychiatric bed capacity, per a 2021 study in the Journal of Psychiatric Practice.
By the numbers: As more and more residents with mental health issues stream into the legal system, 80% of respondents in Thursday's report said counties are incurring the most costs in providing treatment in courts and jails, followed by law enforcement and hospitals.
While 86% reported that more funding is needed to respond to the crisis, county officials also noted that even when there is money, they can't retain workers.
In the last five years, nearly 90% of counties surveyed estimated an increase in behavioral health needs with about half reporting a "substantial increase" in the past year.
What's happening: In Barry County, Missouri, officials told NACO that the county jail is the only place available for residents in need of behavioral health services.
There's a lack of hospital beds to treat severe mental illness in Johnson County, Iowa.
Clinicians in Tulare County, California, are seeing more than 100 patients, stressing providers' ability to take on clients with milder behavioral health issues — which has implications for prevention.
Jefferson County, Nebraska, is seeing alcohol and methamphetamine drive up the need for mental health services, but waiting lists to get help are only getting longer.
What we're watching: Last month, the Biden administration released guidance encouraging states to apply for a waiver that would expand Medicaid coverage to incarcerated people to increase access to substance use and mental health treatment.
This is one policy recommendation NACO listed in its report, and California was the first state to be approved for it in January.
About 15 states have applications pending as of April 20, per KFF.
Go deeper