Y Combinator's Garry Tan on Zoom fundraising and not having a boss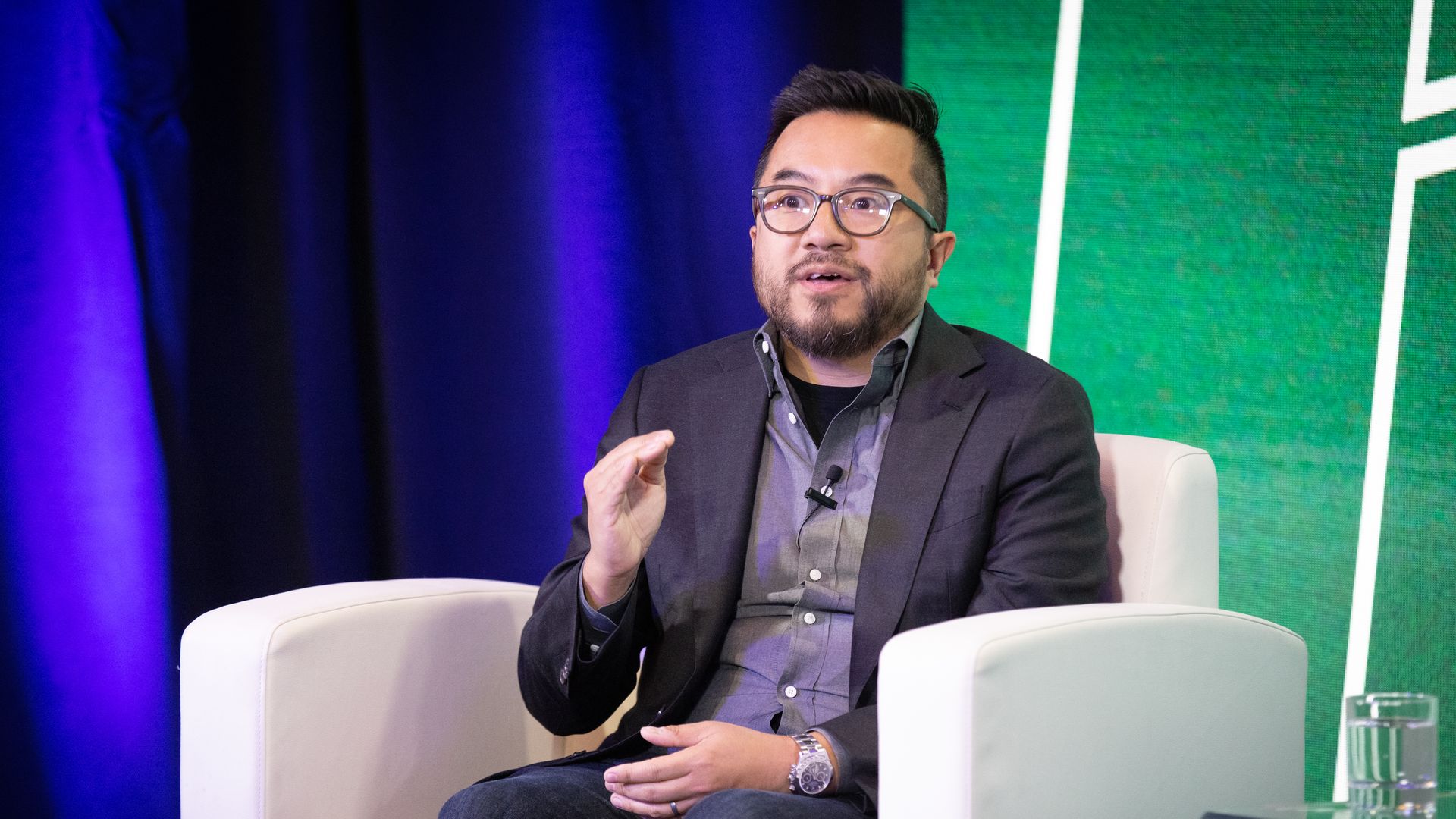 Y Combinator's popular Demo Day switched to Zoom during the pandemic, and while other functions of the startup accelerator have shifted back to in-person, Demo Day remains online only.
Driving the news: Y Combinator CEO Garry Tan explained why from the stage at Axios BFD San Francisco Wednesday: It pays off for the participating startups, who get to pitch a bigger investor crowd.
What they're saying: Tan said Y Combinator taught him and many other founders to realize, "Oh, I wasn't meant to have a boss."
He recalled his work two decades ago trying to recruit engineers for Palantir: "The only two cults that were more powerful than Palantir at the time were Facebook and Y Combinator." He and his office mates thought of those Y Combinator-funded founders as "chumps" for not jumping ship.
Later he had a change of heart: "Those guys might have only gotten $12,000, but they own 93% of their company. I'm working like a dog for Peter Thiel... Who's the real chump?"
Today, Tan says, Y Combinator provides a needed community for startup leaders.
"I remember this from when I was starting my company [Posterous] in 2008. You have no one to talk to. You think that you can go to an event and sit next to someone and actually spill your guts on what's happening? You can't ... you're stuck in this 'killing it' culture. I'm killing it, you're killing it. You don't share what's really going on."
Of note: Tan is a vocal participant in San Francisco politics. He backed the successful campaign to recall the city's district attorney
He said he will "never" run for office. But he believes "2024 is the year when we make San Francisco common sense again."
"My dream both for YC, but also for all of us in tech, is that we're going to fill every single new and old office building that's empty right now with brand new companies creating new products, maybe powered by AI," Tan added.
Go deeper