Elon Musk says he's picked a new Twitter CEO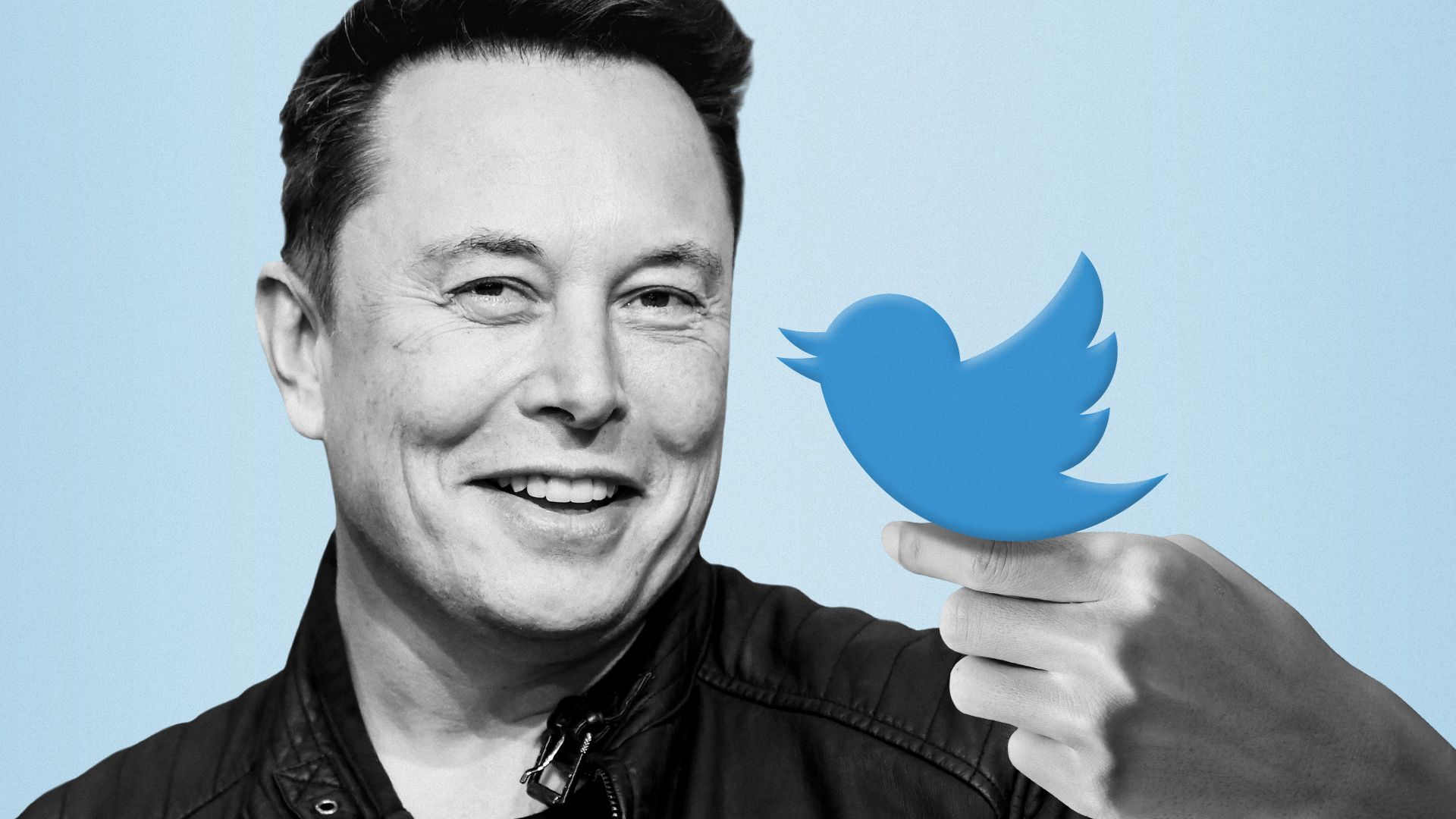 Elon Musk tweeted Thursday that he's hired someone to be CEO of Twitter, adding without naming the incoming executive that "she will be starting in ~6 weeks!"
Why it matters: Since acquiring the social network last fall, Musk has been its de facto leader, even amid some criticism from Tesla shareholders unhappy with his devoting more time away from the automaker.
Musk said in the tweet the he'll transition to being the company's "exec chair & CTO, overseeing product, software & sysops."
Flashback: Shortly after taking over last fall, Musk said he planned on eventually replacing himself has head of the company, and in December ran a poll that ultimately had a majority of voters saying he should step down.
The intrigue: Musk has long expressed his dislike of the CEO title, arguing it's "made up" and "doesn't mean anything."
His announcement also noted this person will lead "X/Twitter," the former likely a reference to the new legal entity that recently absorbed Twitter (and relocated its corporate domicile from Delaware to Nevada), as well as his aspirations to turn Twitter into a "super app."
Editor's note: This story has been updated with details throughout.
Go deeper