Alto Pharmacy is looking to make a deal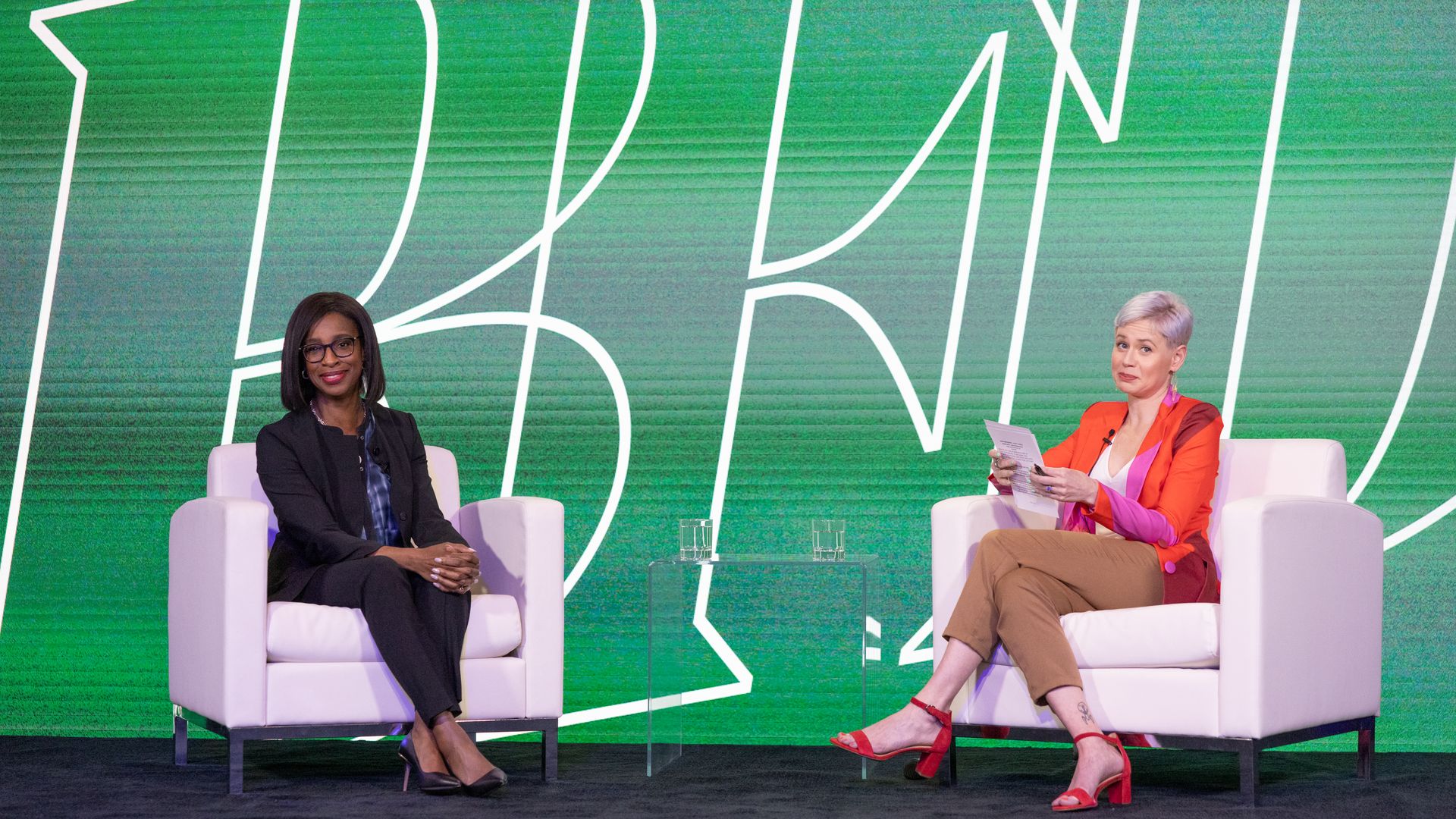 Startup Alto Pharmacy plans to raise another funding round as it eyes potential acquisition targets — building on its billion dollar-plus revenue, CEO Alicia Boler-Davis said Wednesday at Axios BFD in San Francisco.
Why it matters: The company's growth plans come at a time of tightened capital markets for digital health care companies, particularly for a low-margin corner of the sector.
Between the lines: Alto, currently in "talks" to fundraise, raised upwards of $550 million in venture capital to-date.
However, the funding environment has changed drastically since its last round in 2022, Boler-Davis acknowledged.
"The cost of capital is hard for everyone. Two years ago, three years ago, a very important metric was growth, high growth, super growth," she said.
In the current market, "you still need to have growth but you also have to have a path to profitability and you have to be smart around how you are applying that capital," she said.
What we're watching: After a deal last year to acquire patients from digital pharmacy NowRx, which was going out of business, Boler-Davis said Alto is still hunting for more buys.
"Absolutely," Boler-Davis said in response to whether Alto will be acquisitive.
"I think the organic growth is really important, but I also think that there's opportunities for acquisition to really grow and leverage the platform we've built."
How it works: Alto offers a full-service pharmacy with a software platform to streamline prescription procurement for both doctors and patients, as well as free prescription delivery.
State of play: The company occupies a space that has its fair share of major incumbents, including Boler-Davis' former employer Amazon, which purchased PillPack and recently launched AmazonRx.
Digital pharmacy is admittedly a "low margin business," Boler-Davis noted.
"But I have an appetite for low margin. I worked in automotive for 25 years," the former General Motors executive added.
The bottom line: "We've created value that, quite honestly, we haven't started monetizing yet," Boler-Davis said, citing the value of Alto's software to streamline the experience for both patients and doctors without needing phones or fax machines.
Go deeper