HBCUs in spotlight as MLB eyes Black American talent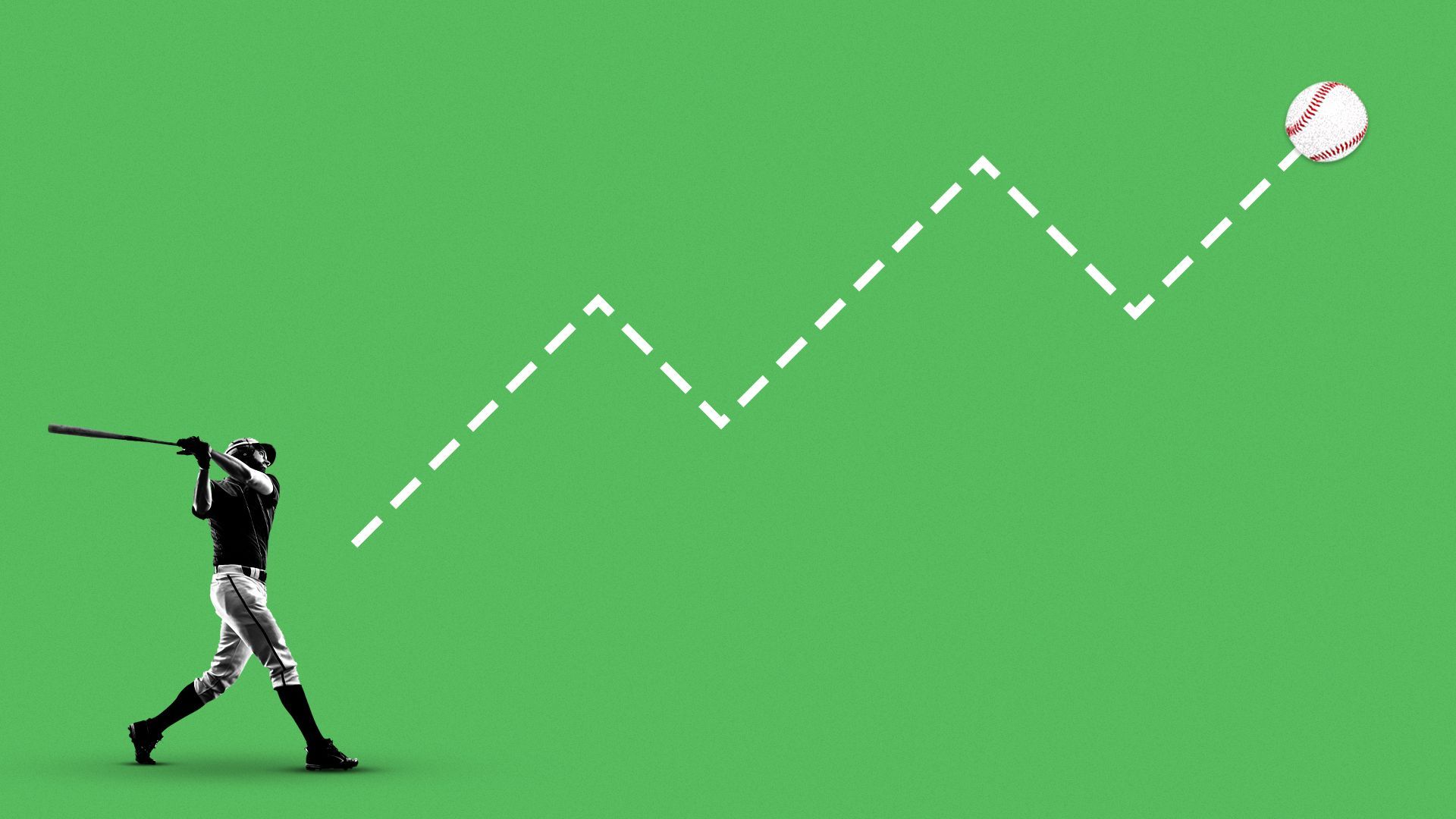 Major League Baseball, hoping to reverse a talent drain of African American players, is backing the Black College World Series for the first time this year.
Why it matters: MLB's sponsorship of the event, which starts Wednesday, is one way the league is attempting to dispel years of criticism over the lack of non-Latino Black players.
Last year was the first time since 1950 that no U.S.-born Black players played in the MLB World Series.
By the numbers: Black American players account for 6.2% of 2023 overall rosters as of opening day, down from 7.2% last year and 18% in 1991, according to the league and a report from The Institute for Diversity and Ethics in Sport.
Latino players are 30% on rosters, though it's unclear how many are Afro-Latino.
Between the lines: It's unclear if there are any prospects playing in the Black College World Series but MLB is hoping exposure may change that.
No alumni from Historically Black Colleges and Universities are currently on MLB rosters, a league spokesperson said.
Details: The Black College World Series features eight HBCUs that will compete May 10-13 in Montgomery, Alabama.
Albany State, Savannah State University, Bluefield State University, Edward Waters, Miles College, Talladega College, Rust College, Wiley College and Paine College are playing in the third annual event.
Major League Baseball's backing lends the tournament credibility, Michael Coker, executive director of the Black College Championships, tells Axios in a phone interview.
"It gives us a chance to expand and grow," said Coker.
Zoom in: The MLB-MLBPA Youth Development Foundation working with the Black College World Series is among several avenues MLB will highlight talent.
The HBCU Swingman Classic, happening during MLB's All-Star festivities in July, will consist of 50 players selected from Historically Black colleges and universities to compete.
The Hank Aaron Invitational will take place in late July, featuring 200 student-athletes from ages 13-18.
The DREAM Series in January focused on off-the-field and on-field seminars for high school athletes, predominantly African American.
Further reading:
Go deeper