IBM's generative AI strike force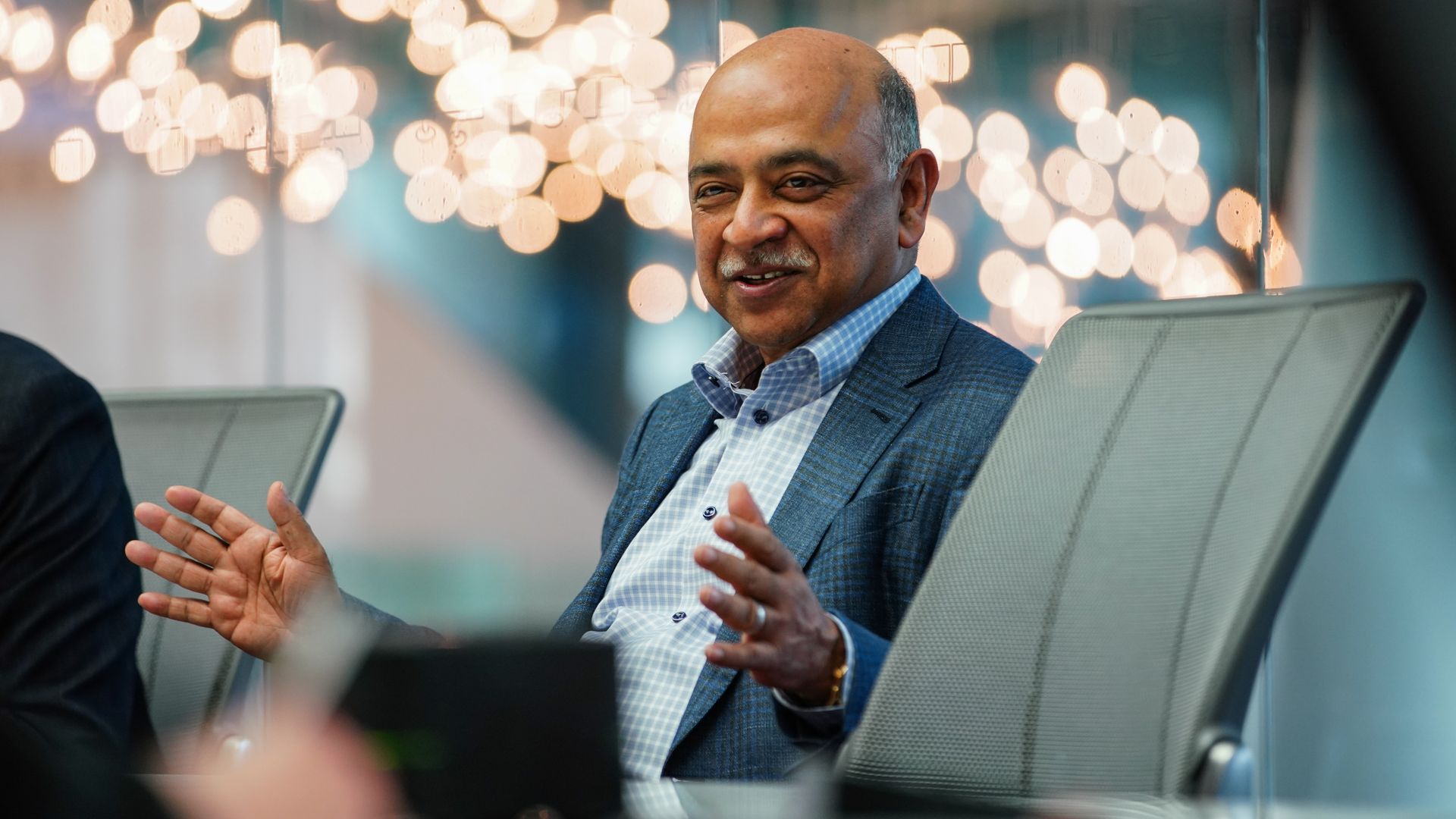 O.G. tech giant IBM is launching a counterstrike in the industry's suddenly-hot AI fight with today's announcement of Watsonx.
The big picture: Business-focused IBM claims its latest AI offering, set to launch in July, provides more accurate answers and takes a more responsible approach than rivals.
Microsoft, OpenAI and Google are rushing to lock down potentially massive new consumer markets for generative AI.
IBM is instead leaning into helping other companies implement their AI via a "data model factory" that offers IBM clients products tuned for their specialties in domains like language, code, chemistry and geospatial data.
Watsonx, in partnership with startup Hugging Face, incorporates open-source models; uses narrower, carefully culled datasets; and provides a "toolkit for governance."
IBM vs OpenAI: IBM's top execs threw shade on rivals at a Monday Watsonx preview.
Dario Gil, IBM's head of research, said systems like ChatGPT are "not ready for primetime" thanks to "all sorts of random and made-up facts."
CEO Arvind Krishna, who wasn't at last week's White House AI meeting, seemed pleased to be out of the firing line. He told Axios it gave him more time to court clients "who care a lot about accuracy."
Between the lines: IBM knows about failed AI hype. It won headlines when its original Watson won Jeopardy in 2011, but after that the company's revenue declined for 10 consecutive years — leaving Watsonx with a lot to prove.
Krishna addressed a range of AI topics, including...
America's AI regulation debate: "The conversation has been lagging." Krishna claimed credit for IBM helping to draft the EU's upcoming rules, which focus on regulating high risk uses of AI.
New work category: "AI ops" covering activities like coding assistance and supply chain management.
Humans aren't replaceable: "The systems still have years to go," when it comes to "trying to replace a human being in their completeness."
There's no explainable AI: "Anybody who claims that a large AI model is explainable is not being completely truthful. They are not explainable in the sense of reasoning and logic." But AI can transparently show its source data, and third parties can measure whether its answers show "bias with respect to gender, or age or zip code."
What they're saying: "AI may not replace managers, but managers that use AI will replace the managers that do not," per Rob Thomas, IBM's chief commercial officer.
Yes, but: Krishna's already on-record saying IBM will pause hiring for back-office functions that AI can handle, and that includes managers.
The other side: IBM isn't the only AI provider to claim the mantle of responsibility.
OpenAI has faced criticism for pushing GPT out to the world, but the public has embraced it. Meanwhile, even as it sets a fast industry pace, OpenAI — like many competitors — also touts its ethical scruples, pointing to its pre-deployment risk analysis and publicly grappling with the challenges of reducing harms.
Google took heat first for being too cautious in withholding the fruits of its AI research —then for an about-face that has seen it scrambling to ship generative-AI products.
Disclosure: The author's spouse is an IBM employee.
Go deeper