State seeks to repair harm caused by racially restrictive real estate covenants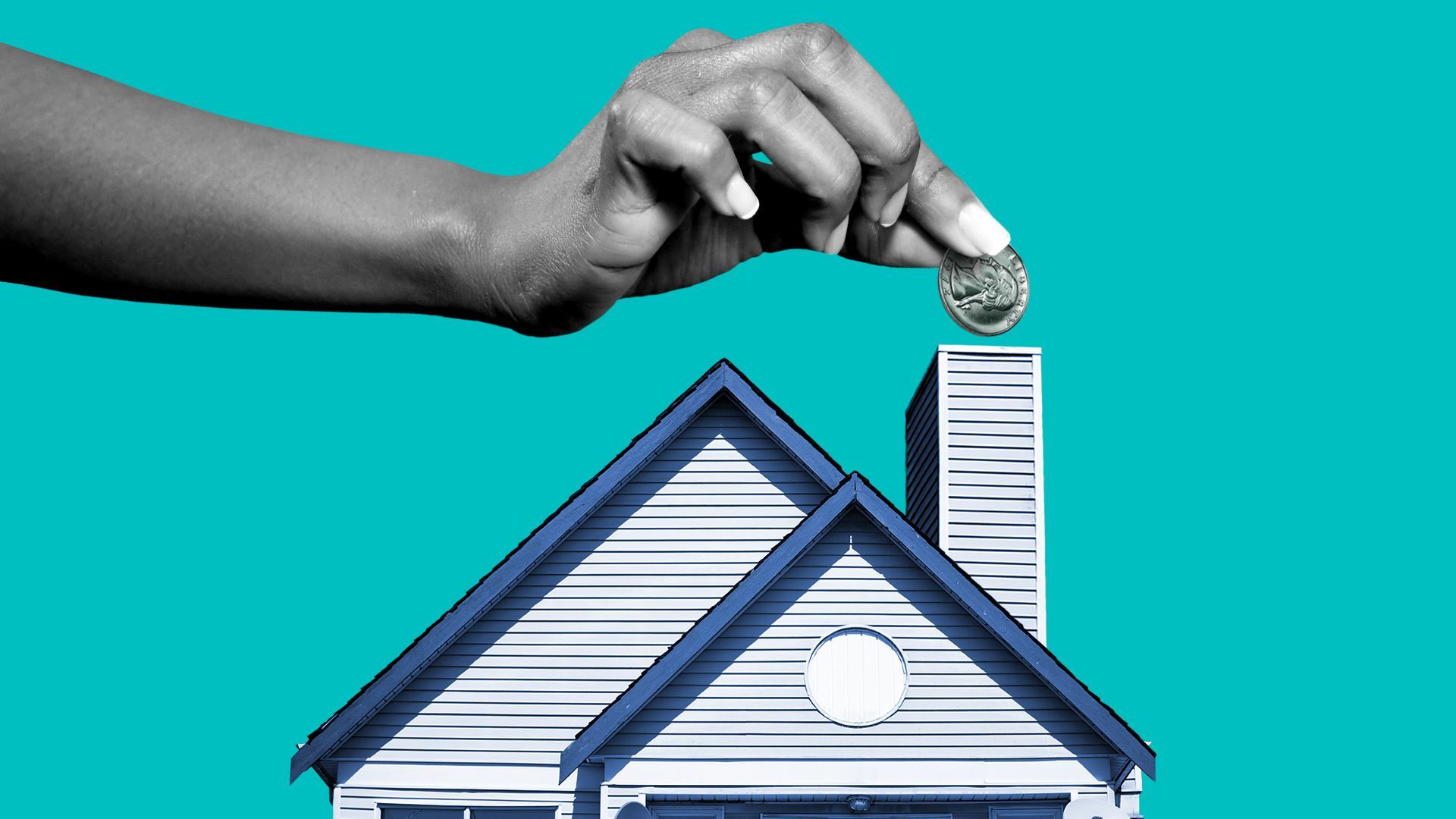 Washington state is setting aside money to help people who were hurt by racially restrictive real estate covenants — documents that were used to enforce segregation in the early- to mid-20th century.
Driving the news: Gov. Jay Inslee signed a measure into law Monday that will create a downpayment assistance program for people affected by the racist covenants, which were often used to ban property from being sold or rented to someone who wasn't white. Descendants of those discriminated against would also qualify under the law.
Why it matters: These documents frequently barred Black, Indigenous, Asian and other people of color from entire neighborhoods, excluding them from homeownership opportunities and limiting their ability to build generational wealth.
By the numbers: Statewide, researchers at the University of Washington and Eastern Washington University have identified about 50,000 properties with legal clauses that excluded people who were not white.
More than 30,000 properties in Seattle and King County had those kinds of restrictions, the researchers say.
That's contributed to wide disparities in homeownership rates. About 62% of white families in King County owned homes as of 2018, compared to 27% of Black families and 35% of Latino families, according to the research project.
What's happening: Washington's new law will impose a $100 fee on certain recorded documents to raise money for the homeownership assistance program.
The program will provide assistance with down payments and closing costs to people who lived in Washington state before the Fair Housing Act was enacted on April 11, 1968, and who would have been affected by racially restrictive real estate covenants.
Descendants of those individuals also would qualify for the assistance, which would likely be in the form of low-interest or no-interest loans.
Plus: Applicants must also be first-time homebuyers with household income at or below the area median income, which in Seattle was about $120,000 for a family of four last year.
The Legislature approved $150 million for the program for the next two years.
What they're saying: State Rep. Jamila Taylor (D-Federal Way), the sponsor of the new law, said at a bill signing ceremony Monday that while Washington was leading the nation in providing a form of statewide reparations, "400 years of systemic oppression against Black people and other marginalized people in this community cannot be undone in one piece of legislation."
Zoom out: San Francisco's board of supervisors is considering a range of proposals to help compensate Black people for past exclusion and displacement, as well as to right other wrongs, while the state of California is weighing its own reparations proposals.
Flashback: In Washington's Legislature, some lawmakers expressed concern that the state is making a financial commitment with no clear end in sight.
"Because the bill says 'and their descendants,' it could go on for hundreds of years," said state Sen. Phil Fortunato (R-Auburn) on the state Senate floor last month.
What's next: The state Housing Finance Commission must complete a study to guide the program's implementation by March 1, 2024, with a focus on identifying who should qualify.
Applicants will be eligible to receive financial assistance starting July 1, 2024.
Go deeper