Millions of possible telecom employees' passwords leaked online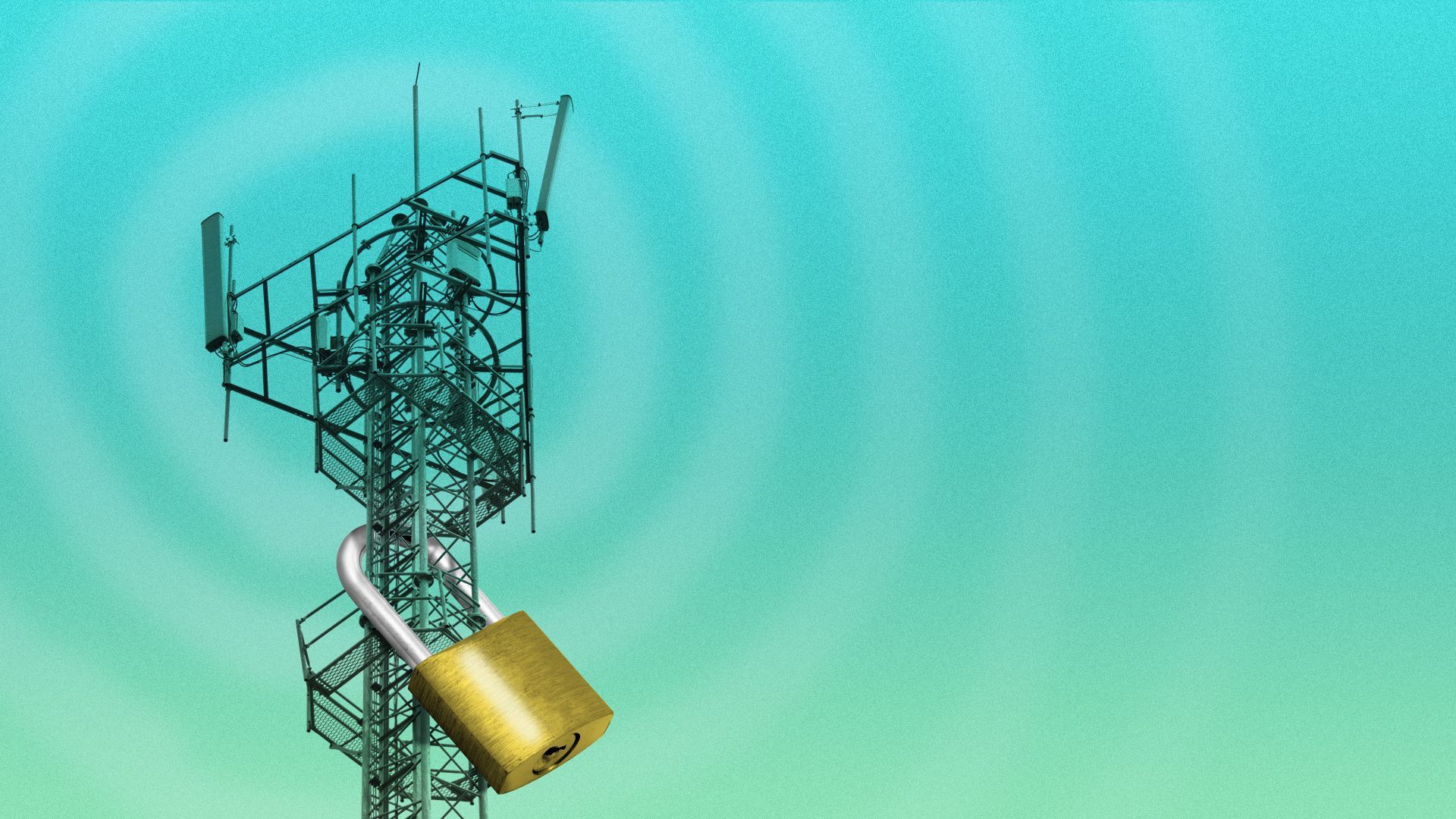 Employees at Fortune 1000 telecommunications companies are some of the most exposed on dark web sites, according to a report released Tuesday.
What's happening: Researchers at threat intelligence firm SpyCloud found 6.34 million pairs of credentials — including corporate email addresses and passwords — that likely belong to telecommunications company employees.
Those 6.34 million credentials spanned just nine Fortune 1000 telecom companies. That's an "extreme" rate compared to other sectors, the report notes.
In comparison, SpyCloud discovered 7.52 million pairs of credentials belonging to tech sector employees — but those employee logins spanned 167 Fortune 1000 companies.
Why it matters: Telecommunications companies remain ripe targets for malicious hackers eager to steal customers' sensitive phone and financial data.
The big picture: Hackers still have a lot of success using simple techniques — such as relying on stolen passwords or tricking individual employees into sharing their passwords — to launch impactful attacks.
Yes, but: Not every pair of credentials will still work, according to SpyCloud's report.
But "the ones that do match or even have a partial match represent substantial risk for these enterprises," the report says.
Sign up for Axios' cybersecurity newsletter Codebook here
Go deeper