Blackhawks win Bedard sweepstakes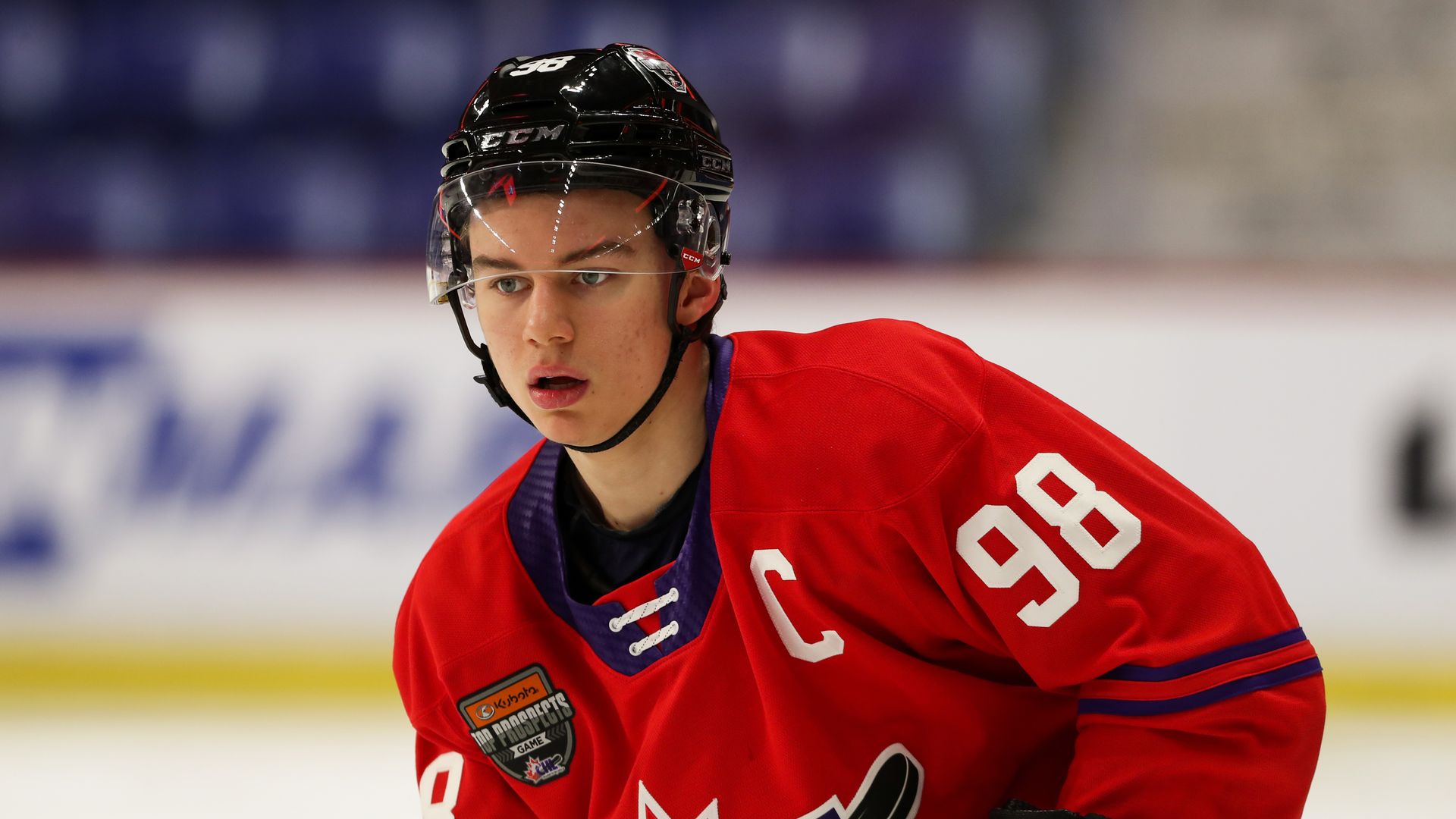 The Chicago Blackhawks won the National Hockey League draft lottery on Monday night, earning the right to pick a potentially franchise-altering, generational talent in Connor Bedard.
The immediate impact: In the first 90 minutes after the lottery results were announced on ESPN, the Blackhawks said they sold $2.5 million worth of ticket plans for next season.
"We haven't stopped smiling, and the phones haven't stopped ringing."
— Blackhawks president of business operations Jamie Faulkner, via Sportico
The backdrop: Bedard, 17, put together one of the greatest junior hockey careers ever, capping it off with a mind-boggling pre-draft season in which he scored 100 goals in 83 games across all competitions.
At 14, the North Vancouver native became the first Western Canadian to be granted "exceptional player status," allowing him join Canada's top junior hockey league a year early.
At 15, in his first season with the Western Hockey League's Regina Pats, he recorded 28 points in 15 games against players often four to five years older than him.
At 16, he became the youngest player in WHL history to score 50 goals, recording 100 points (51 goals, 49 assists) in just 62 games.
At 17, he scored 143 points (71 goals, 72 assists) in 57 WHL games, averaging the most points per game (2.51) by any WHL player since 1991. He also led Canada to gold at World Juniors this past winter, scoring 23 points in seven games.
Between the lines: No one generates this level of buzz without having an excellent all-around game, but it's Bedard's shot that truly sets him apart.
"It's remarkable to see," said former No. 1 pick Connor McDavid after skating with him last summer. "He shoots it so hard and with such a quick release."
"His release is one of the best in the world now ... at 17," said Nathan MacKinnon, another former No. 1 pick.
Looking ahead: Bedard isn't the only wunderkind waiting in the wings. A week from today, one lucky team will win the National Basketball Association draft lottery and earn the right to select 19-year-old Victor Wembanyama of France — the most hyped prospect since LeBron James.
Go deeper