Afghanistan joins China's infrastructure plan as Beijing pushes interests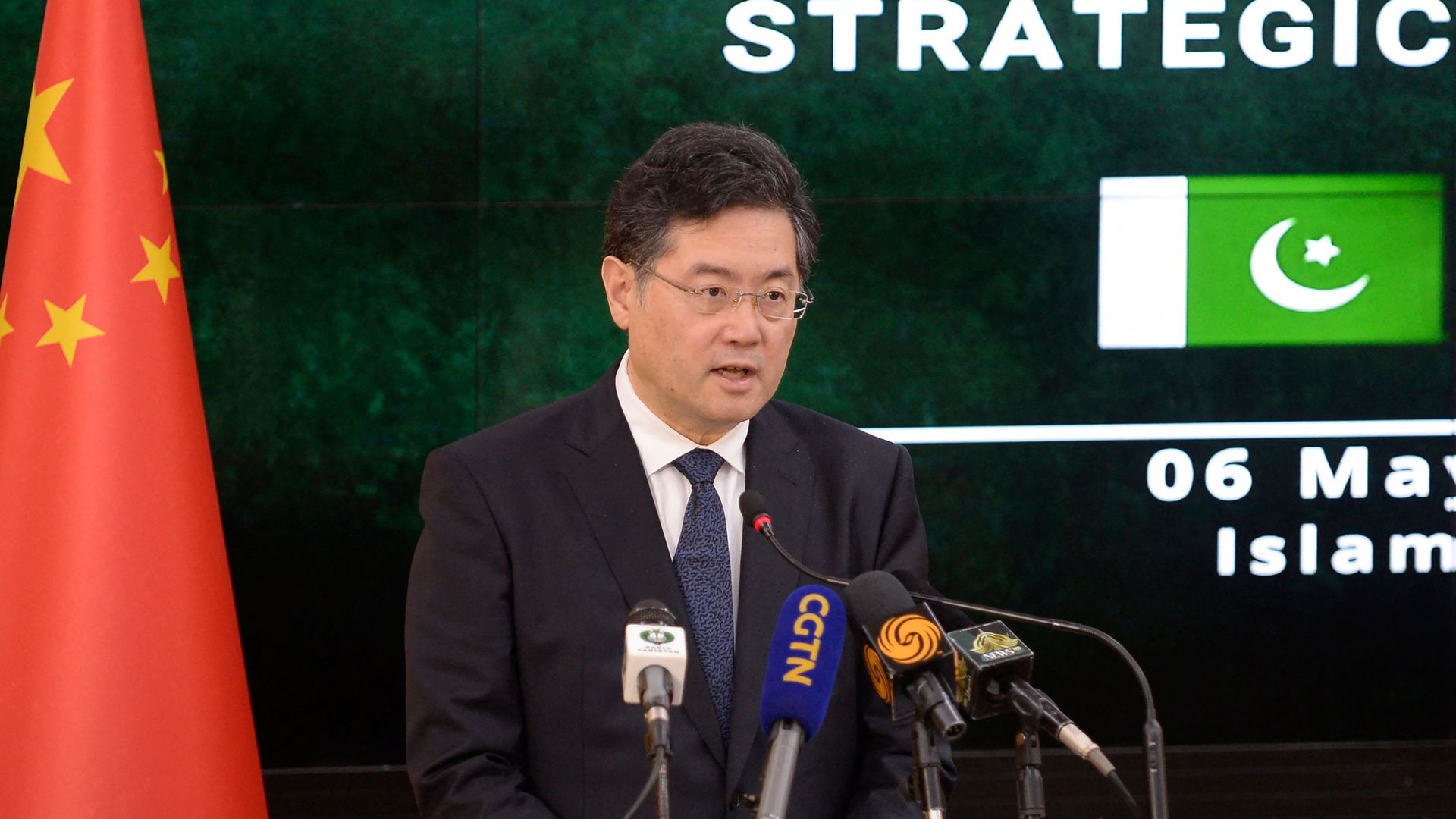 The agreement between the Taliban, Pakistan, and China over the weekend extending the Belt and Road Initiative (BRI) to Afghanistan is the fruit of many years of China's outreach to the Taliban. But it may not achieve the aims Beijing hopes for, experts say.
The big picture: The Taliban needs Chinese investment after much of the international community cut ties with Kabul. Beijing says it wants Afghanistan to take more steps to protect Chinese nationals and coordinate more closely with China on controlling Uighur militant groups based there.
In December, Islamic State militants claimed credit for a bomb attack on a Chinese-owned hotel in Kabul popular with Chinese businesspeople that injured several people.
China has asked the Taliban to restrict the activities of Uyghur fighters in Afghanistan at a bare minimum, or preferably to arrest them or send them back to China — demands the Taliban has largely not met.
What's happening: Afghanistan will join the China-Pakistan Economic Corridor (CPEC), a $60 billion trade and development agreement that is part of the BRI.
The agreement follows years of Chinese engagement with the Taliban, as Beijing has hosted peace talks, offered aid to the country since the Taliban took over, and urged the U.S. to release frozen Afghan assets.
Since taking power, the Taliban has barred women from public office, high schools and universities, and many public places, and reinstated strict public dress codes.
Yes, but: The BRI is unlikely to deliver the extensive infrastructure and development Afghanistan desperately needs, experts say.
CPEC has lost momentum in recent years, Andrew Small, senior transatlantic fellow at the German Marshall Fund of the United States, told Axios. He adds that it's more likely some modest projects may go forward in Afghanistan, but that major mining and infrastructure projects are unlikely to materialize.
"What they want to keep doing is dangling the prospect of more economic support and an improved diplomatic status for the Taliban if they make progress on addressing Chinese concerns," Small said.
So far that progress has lagged. "When they came to power, Beijing hoped that the Taliban would clear a few, relatively low hurdles in order to advance the normalization of their international status but things have rather been going backwards in that regard," Small told Axios.
The bottom line: For the Taliban, China's investment may be critical as the country's economy continues to spiral. With few countries engaging with the group and cut off from the global financial system, working toward meeting Beijing's demands may be one of the Taliban's few options.
Go deeper