Buffett: Banks need some old-fashioned values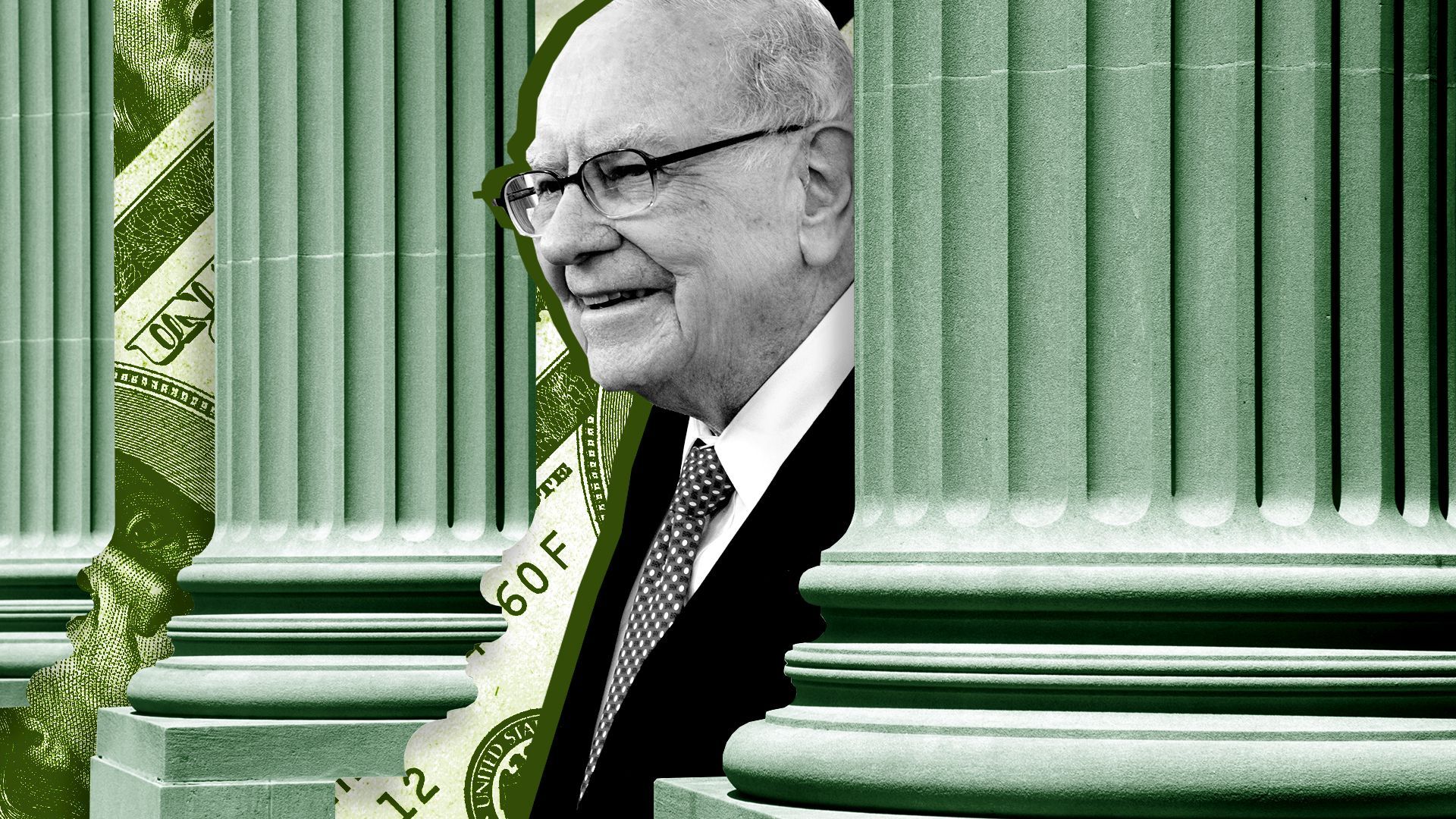 Warren Buffett revealed why he hasn't moved to buttress a U.S. banking system suffering a confidence crisis — more accountability is needed from executives.
Why it matters: The irrepressibly pro-America billionaire could take action. He has an established history with retail banking plus nearly $130 billion worth collectively in his holding company of dry powder to invest in banks, or even buy a few outright.
Driving the news: Buffett and his business partner Charlie Munger spoke frankly — and in less than flattering terms — about what ails the banking sector, and hinted at why they were cautious about investing there.
Buffett said allowing SVB to fail would have been "catastrophic" but he and Munger were sharply critical of bank executives, and officials trying to manage the crisis.
Both men also expressed concerns about the outlook for commercial real estate, a linchpin of small and medium-sized banking portfolios. Munger specifically singled out the "hollowing out of downtowns in the U.S. and elsewhere in the world [that] will be quite significant and quite unpleasant."
What they're saying: Buffett keyed in on First Republic Bank's bespoke — and generous — jumbo mortgages for high-end clients, calling them a "crazy proposition. You don't give options like that. That's what First Republic was doing and it was in plain sight and everyone ignored it until it blew up."
He also called for executives who take on excessive risk to be held accountable if the bank has to be rescued. "You have to have … punishment for people that do the wrong things," the billionaire added.
The bottom line: "Banking can have all kinds of new inventions but it needs to have old values…depositors should not lose money [but] stockholders and debt holders should lose money – too bad," Buffett added.
Go deeper