Medicaid work requirements would lead to more than a million people losing coverage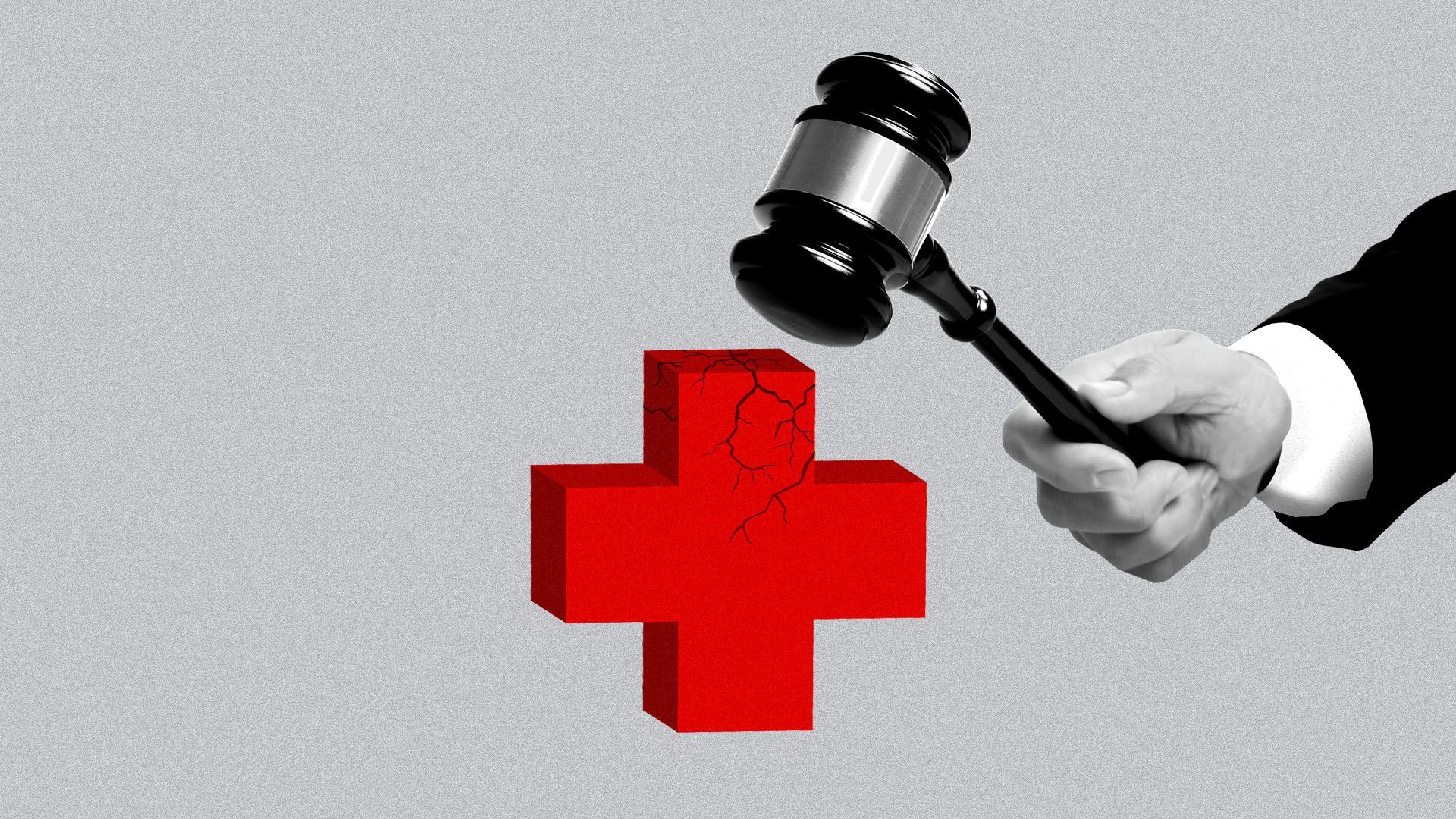 An estimated 1.7 million people would drop off Medicaid rolls next year if House Republicans' debt ceiling bill with Medicaid work requirements were to become law, a new KFF analysis finds.
Why it matters: Though Democrats strongly oppose it, tying Medicaid coverage to work could factor into debt limit discussions or the broader budget process after the House endorsed an 80-hour per month requirement, which could save the federal government $109 billion over 10 years, per the Congressional Budget Office.
What they found: The KFF analysis assumes the work requirements would only apply in expansion states and only to Medicaid enrollees in the expansion group, since other categories like children and older adults would be exempt.
The analysis estimates 16.7 million Medicaid enrollees in the expansion group would be between ages 19 and 55 in May 2024.
If 10% fail to meet the work or reporting requirements, as CBO assumes, 1.7 million enrollees could lose eligibility for federal matching funds in 2024.
If states opt to maintain coverage for the 1.7 million, the change would shift $10.3 billion from federal to state spending in 2024.
Supporters of the work requirements say they will encourage people to get jobs to lift themselves out of poverty.
To be exempt from the work requirements, people with disabilities would need a clinician to certify that they are "physically or mentally unfit for employment," which the disability advocacy organization The Arc says is vague and will add to the burden that people with disabilities already face in getting access to care.
Go deeper