CDC Director Rochelle Walensky announces departure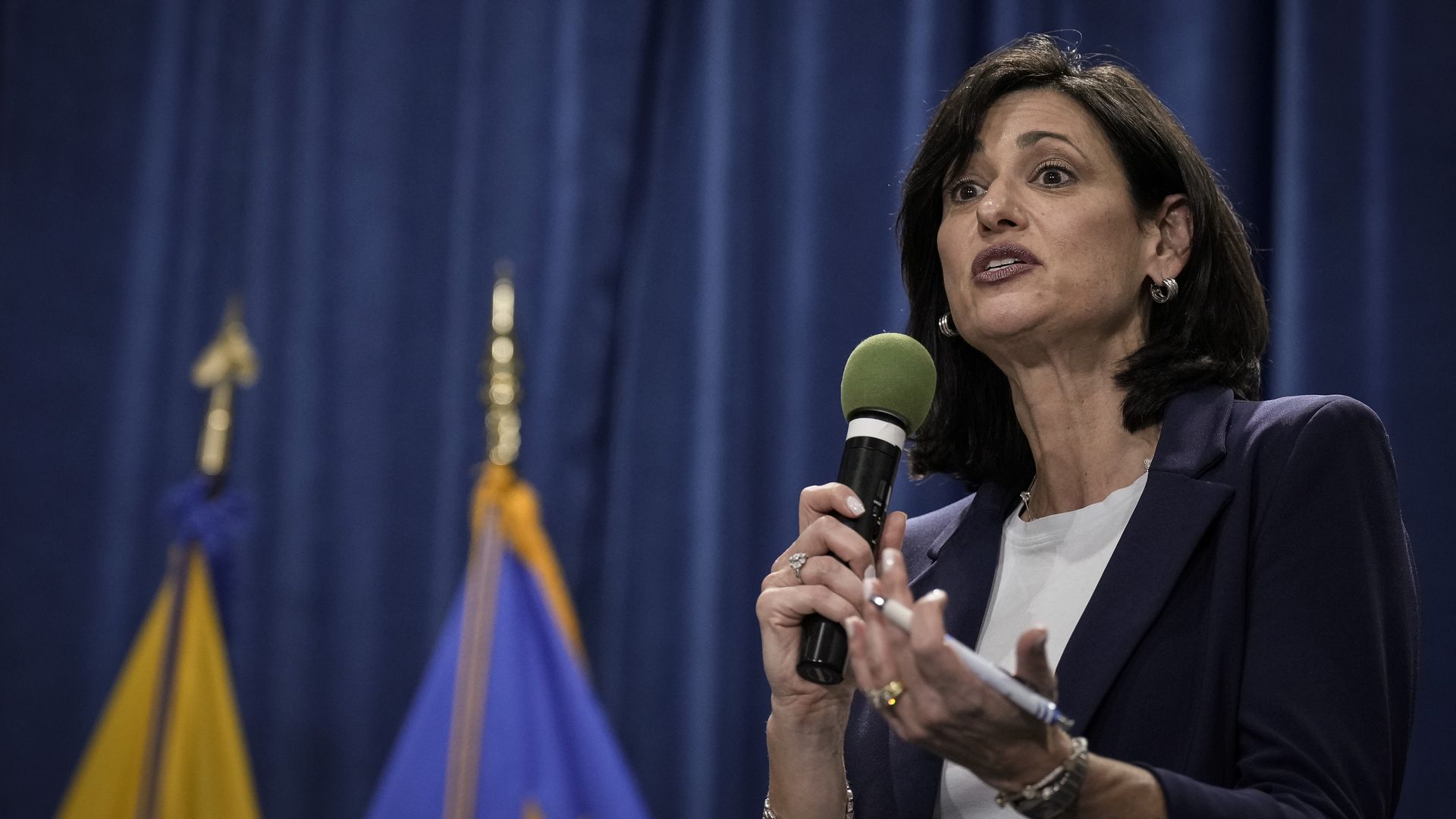 The White House announced Friday that Rochelle Walensky will be stepping down as director of the Centers for Disease Control and Prevention.
Driving the news: Walensky, who has served as CDC director since the beginning of the Biden presidency in 2021, "has saved lives with her steadfast and unwavering focus on the health of every American," President Biden said in a statement.
Walensky submitted her resignation on Friday and will leave her post at the end of June, per a CDC announcement.
She "leaves CDC a stronger institution, better positioned to confront health threats and protect Americans," Biden said.
The big picture: Walensky said in a letter to the president that the end of the COVID public health emergency marks the end of her "tenure as CDC director."
"I took on this role, at your request, with the goal of leaving behind the dark days of the pandemic and moving CDC — and public health — forward into a much better and more trusted place," she wrote to Biden.
What she's saying: "While at CDC, I had the true gift of meeting, working with, and giving voice to thousands of people at the agency who work 24/7 to worry about health and public health so that the rest of the nation does not have to," Walensky said in a statement.
"I have never been prouder of anything I have done in my professional career," she added.
Don't forget: The COVID public health emergency will end next week on May 11.
Between the lines: The number of COVID cases and deaths in the U.S. has been in decline for several weeks, per CDC data.
Over 1,000 people are still dying from the virus per week nationwide.
Zoom out: Walensky led the CDC through the coronavirus pandemic, as well as through the mpox outbreak.
"On her watch," the CDC "contained the spread of Ebola in Uganda, and responded to countless infectious disease threats in countries around the globe," the agency said in a press release.
What we're watching: It remains unclear who will succeed Walensky in leading the CDC.
The Biden administration for now will have the power to pick the agency's head.
However, starting in 2025, the Senate will get the authority to confirm a director, potentially making it harder for an administration to appoint someone to hold the post.
Go deeper