Fibroids linked to ovarian cancer risk in Black women, study finds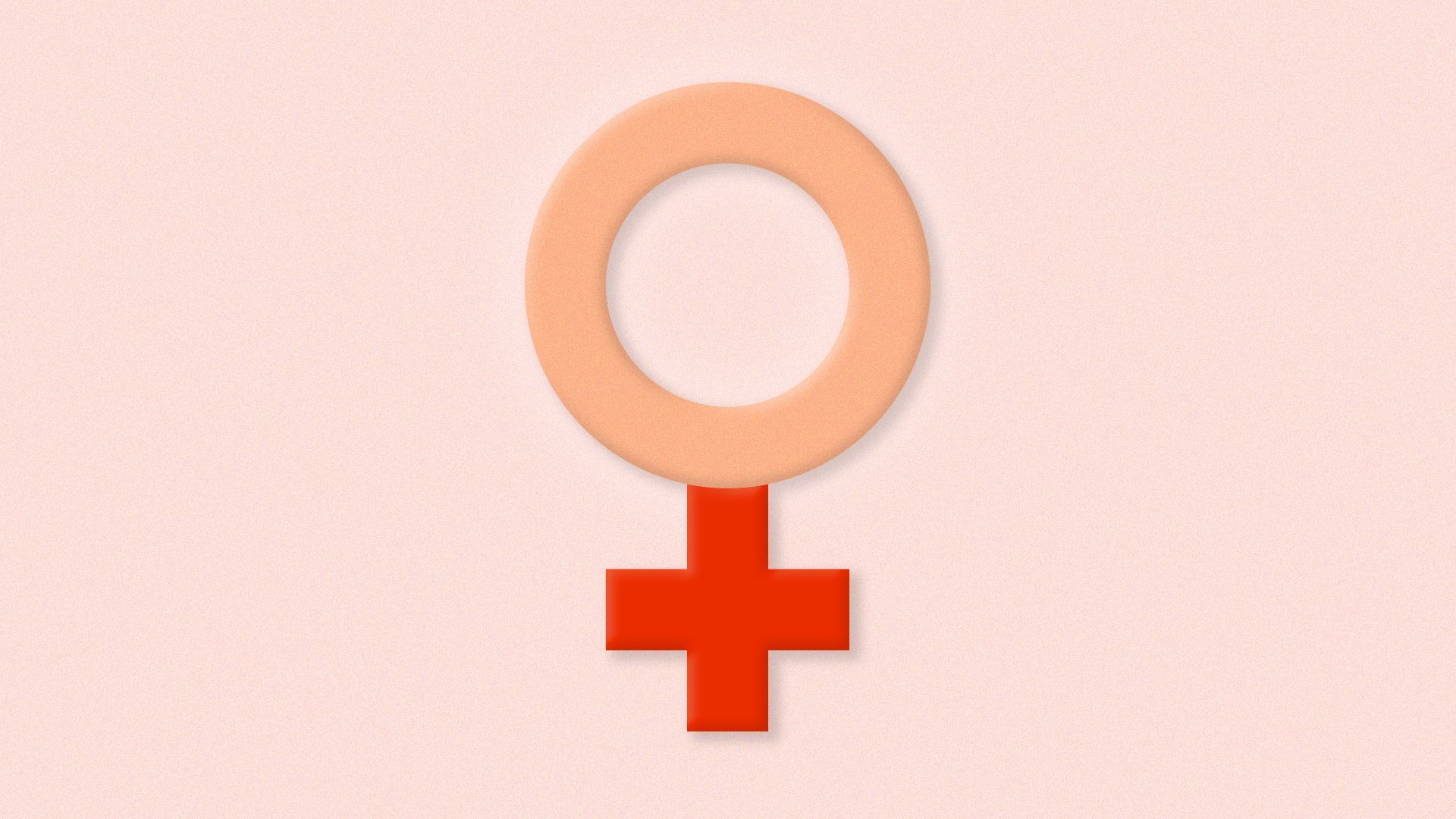 Endometriosis and fibroids in both Black and white women are associated with a greater risk for ovarian cancer, a new study published in Obstetrics and Gynecology found.
Why it matters: It is the first study to include enough Black women to confirm the association between fibroids — noncancerous tumors that develop in the uterus — and a modestly increased risk of ovarian cancer in this group, the study's authors said.
What they found: More than 8,500 women took part in the study, including more than 3,000 women diagnosed with ovarian cancer.
Of the study participants, 6.4% of Black women and 7% of white women experienced endometriosis, and 43.2% of Black women and 21.5% of white women experienced fibroids.
While both Black and white women with endometriosis have a higher risk of ovarian cancer, receiving a hysterectomy — a surgery to remove the uterus — only modified the cancer risk in white women who had the procedure, not Black women.
What they're saying: "The historic underdiagnosis of endometriosis among Black women," combined with the study results, "highlight the impact of structural racism in medicine on individual health outcomes," Holly Harris, an epidemiologist at Fred Hutchinson Cancer Center and lead study author, told Axios in an email.
Fibroids occur in more than half of patients with uteruses, and ovarian cancer is still rare, Harris said, noting that the findings should not cause "undue concern" for patients with this condition.
Future research should focus on endometriosis diagnoses and care among Black women, Harris said.
Go deeper