North Carolina lawmakers pass 12-week abortion ban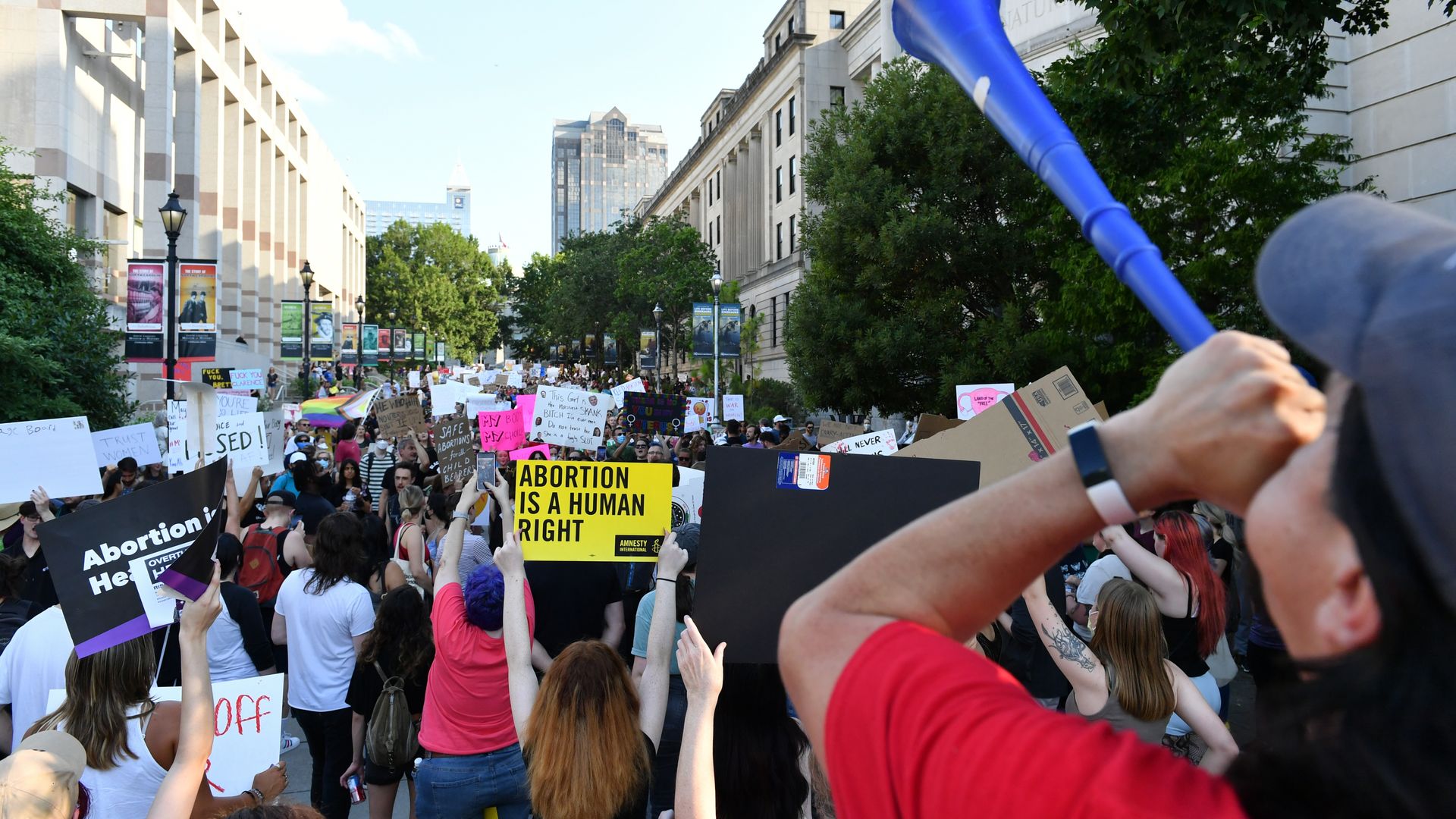 The North Carolina state Senate on Thursday passed a 12-week abortion ban that is almost certain to become law in the state.
Why it matters: Gov. Roy Cooper (D) plans to veto the bill, but Republicans, who hold a veto-proof supermajority in the legislature, have said they plan to override him.
The big picture: In the first six months after the Supreme Court's Dobbs decision, North Carolina was among the states that saw the largest increases in the number of abortions provided.
The state had become a destination for people seeking the procedure, particularly as strict abortion bans took effect in most southern states.
Details: North Carolina's legislation prohibits abortions after the 12th week of pregnancy, with some exceptions.
In cases of rape and incest, the bill allows abortions up to 20 weeks, and 24 weeks in the case of "life-limiting" anomalies for the fetus. There is no restriction when the pregnant person's life is in danger.
A health provider who violates the law could potentially lose their medical license and face lawsuits.
Under the bill, health providers would be required to consult with abortion patients only in person, ahead of the 72-hour waiting period that is already required in the state. Consultations could previously be done via a phone call or virtual meeting.
The bill also includes millions in funding to reduce infant and maternal mortality and morbidity.
Worth noting: Other requirements in the bill that haven't received as much attention, like additional in-person visits to an abortion provider, will burden clinics and patients alike, providers say.
Around 40% of the patients at A Preferred Women's Health Center, which has locations in Raleigh and Charlotte, come from out-of-state, executive director Calla Hales told Axios.
Along with requiring an in-person visit 72 hours ahead of time, the measure urges doctors to follow up with the patient in person seven to 14 days after a medication abortion. People seeking the procedure in North Carolina could therefore be traveling for weeks, advocates note.
"I didn't know you could put a Trojan horse inside of something so blatant, but here we are," Hales says.
Don't forget: Abortions are currently legal in North Carolina up until 20 weeks of pregnancy.
Shortly after the fall of Roe, a federal judge reinstated the state's 20-week ban, which had been blocked since 2019. Prior to that, abortions were legal in the state until viability, which is typically between 24 and 26 weeks.
Go deeper