Fintech leaders unite around inclusion imperative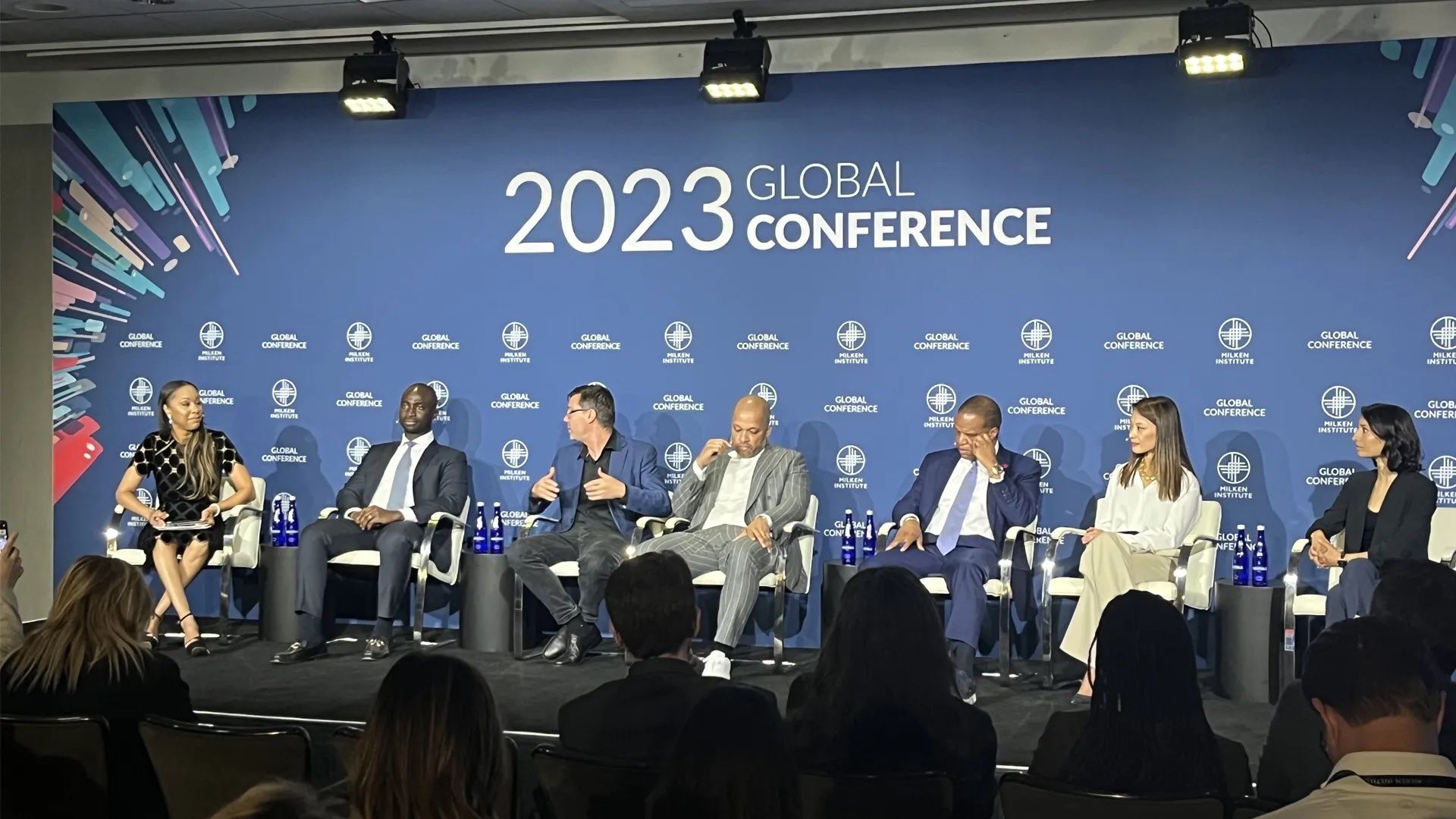 Fintech leaders gathered on a panel at the Milken Global Conference this week and agreed on a key element uniting their businesses: inclusion.
Why it matters: The fintech sector can improve financial literacy and provide financial services to underserved customers in the U.S. and abroad.
Details: The panel featured Esusu co-CEO Wemimo Abbey, eToro CEO Yoni Assia, Roc Nation vice chairman Jay Brown, Operation Hope CEO John Hope Bryant, Tala CEO Shivani Siroya, and Moove chief capital, strategy, and impact officer Tingting Peng.
What they're saying: "People want a fighting chance," Abbey said, adding that proximity and access to banking software that the fintech industry provides is essential to its customers' financial security.
Abbey said Esusu customers earn an average of $32,000 per year.
What we're watching: Peng said Moove is building out its gig worker credit score application. She and Siroya also expressed excitement about Latin America opportunities.
Bryant said he'll continue to push for his goal of financial literacy for all, while raising the credit score and lowering the debt of customers.
Asked by the moderator what he wanted to achieve, Brown responded, "Build generational wealth."
Go deeper