Central bankers aren't worried about the system's health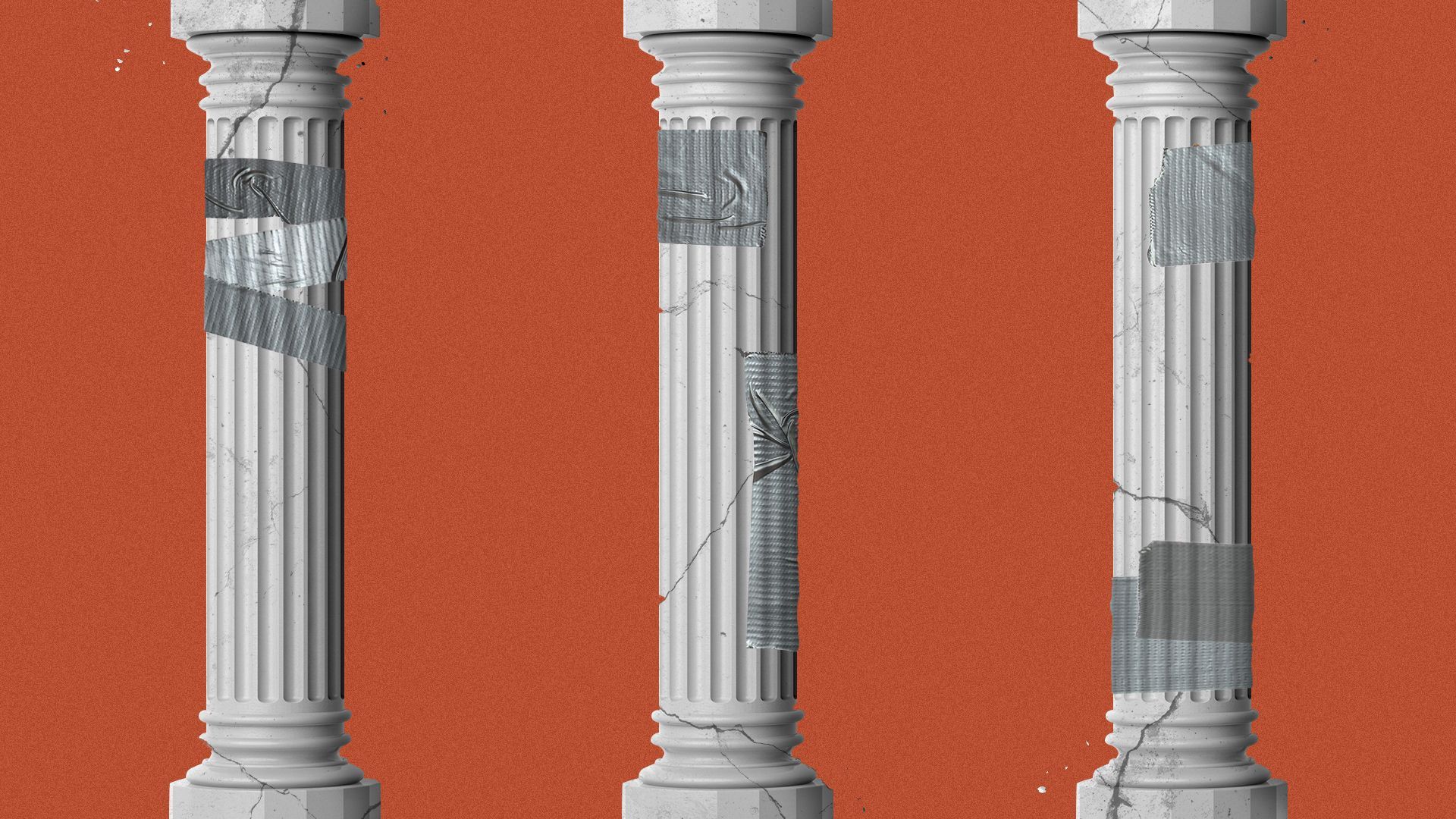 Central bankers, both in the U.S. and across the Atlantic, are striking a constructive tone about the overall health of the banking system — a message increasingly at odds with fast-moving developments in financial markets.
Why it matters: Policymakers still seem to view the banking crisis as something that can help them accomplish their goals of cooling down the economy and turning down the dial on inflation, without causing a nasty recession.
But that assumes the crisis won't get significantly worse.
Driving the news: Shares of PacWest were plummeting, down more than 40% as of late Thursday morning Eastern time, reflecting investor concerns that the West Coast lender might be the next to collapse.
The big picture: The Fed's assessment of the banking system did not change from its March policy meeting, notwithstanding the failure of First Republic during the inter-meeting period.
For the record: A similar sentiment was echoed by European Central Bank president Christine Lagarde, who said the "euro area banking sector has proved resilient."
What they're saying: Fed chair Jerome Powell's "comments felt very Monday (when the initial spillovers were minimal), and not marked to market for Tuesday (when there was an outbreak of contagion)," Evercore ISI's Krishna Guha wrote in a note.
Where it stands: Both Powell and Lagarde acknowledged that fallout from bank failures is manifesting itself in the form of tighter lending conditions.
Lagarde added that a bigger-than-expected tightening of overall credit standards "suggests that lending may weaken further."
The intrigue: Tighter credit means central bankers might not need to be as aggressive in efforts to tamp down inflation.
For the Fed, that means a likely pause.
For the ECB, that means downshifting the size of rate hikes from 50 basis points to 25 basis points today (though, as Lagarde repeatedly stressed, the central bank is not pausing).
The bottom line: Officials continue to monitor the recent developments that they — for now — don't see as being systemic.
Financial markets see it differently. Traders have ramped up bets the Fed would pivot to cutting rates this year, with the banking crisis as one possible reason.
Go deeper