New tool for assessing mental health in the workplace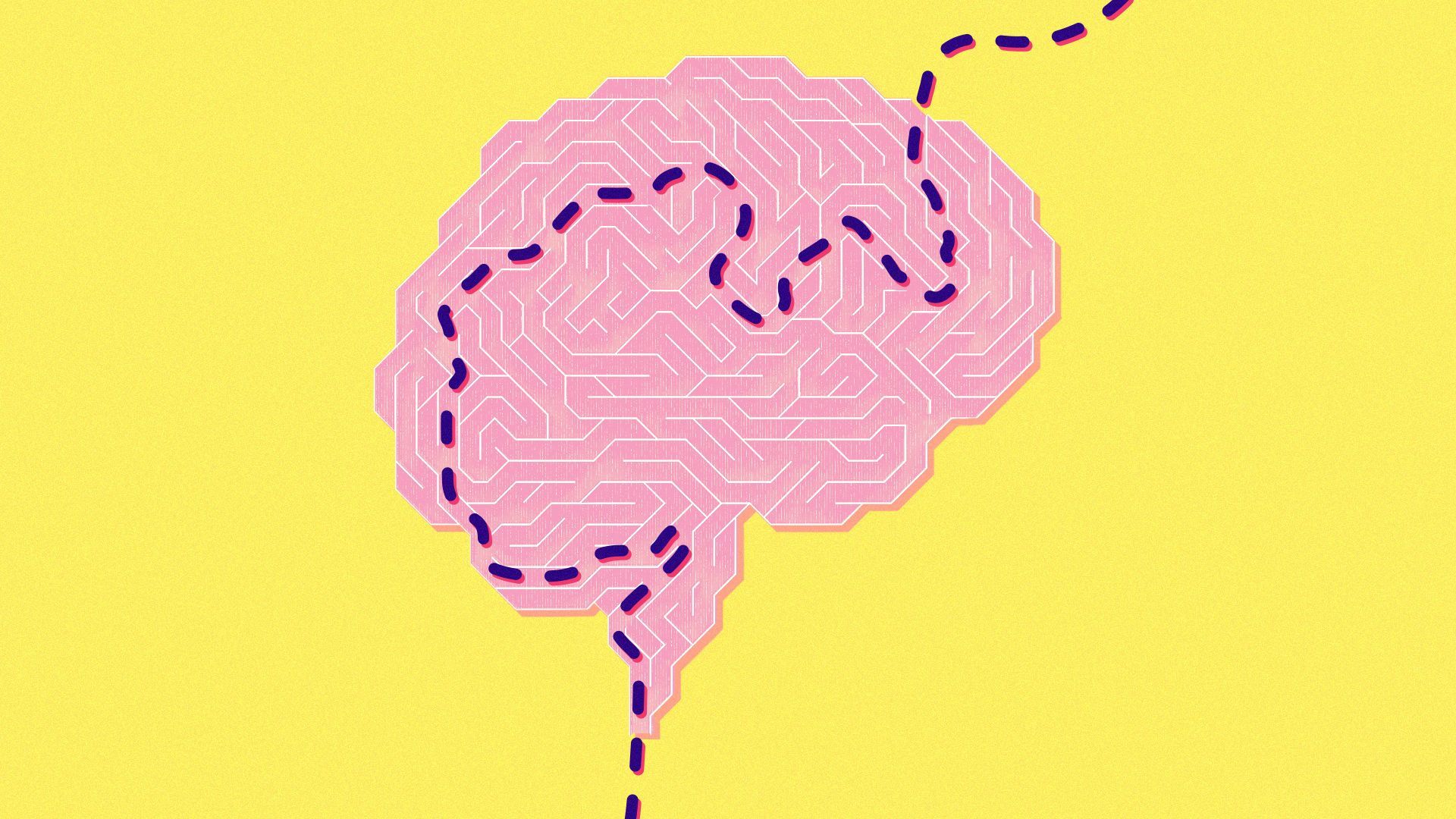 Businesses have worked to roll out mental health resources for employees, but the adoption of these benefits is lagging.
By the numbers: 79% of employers said mental health had improved thanks to the company's resources, compared to 35% of workers, according to a study by The Hartford.
Why it matters: Employers who implement result-driven mental health strategies are more likely to see an engaged, happy and productive workforce.
Driving the news: Columbia University Mental Health + Work Design Labs partnered with One Mind At Work and Ethisphere to create a standardized assessment to better understand and improve how companies support employee mental health.
"The index is a response to business leaders' appetite for measurement and for objective, independent assessment," Christina McCarthy, executive director of One Mind At Work, told Axios. "Fundamentally, we're trying to define what a good workplace mental health program looks like."
How it works: One Mind worked with global corporations like Aon, AXA, Bank of America and Prudential to beta test the workplace index, which uses a 5-point scale to assess each company's mental health offerings.
The index is meant to establish a benchmark so companies can measure their progress on benefits and resources, ongoing employee involvement and engagement, leadership support, and reporting efforts.
Zoom in: Initial testing found that the most progress has been made in the mental health benefits space, while workforce engagement is lacking.
Between the lines: Lack of engagement could be due to the fear and stigma surrounding mental health, experts say.
72% of U.S. employers believe stigmas associated with mental health are keeping workers from seeking help, another recent study from The Hartford found.
Experts believe that standardizing, regularly assessing and openly talking about a company's mental health strategy can help de-stigmatize the issue.
"To reduce stigma around mental health, we have to start within our own walls," Dana Sultan-Rothman, head of corporate communications at Otsuka, told Axios. "We've been on a journey of arming and equipping our employees with all of the benefits and resources to support them, while also working as an organization to foster an environment where we speak openly about mental health."
The big picture: 15% of working adults are affected by a mental health condition and the majority of workers expect their employers' support.
"Mental health should be the No. 1 priority for workplaces, because a healthy workforce leads to more engagement, more productivity, more connection and more fun," says Sultan-Rothman. "Research shows that when you have all of those ingredients as part of your environment, your employees are going to be happier and work harder."
"External crises like social polarization, continued mass shootings, an unstable economy and ongoing war abroad further highlight the need for these resources," says McCarthy. "De-accelerating investment in [mental health] signals to employees that the organization doesn't prioritize them as human beings or actually care about mental health and well-being."
The bottom line: Intentional and open workplace communication paired with indexing tools can help companies leverage these mental health strategies and create a more desirable work environment for employees.
Go deeper