10-year-olds found working at McDonald's until 2 a.m.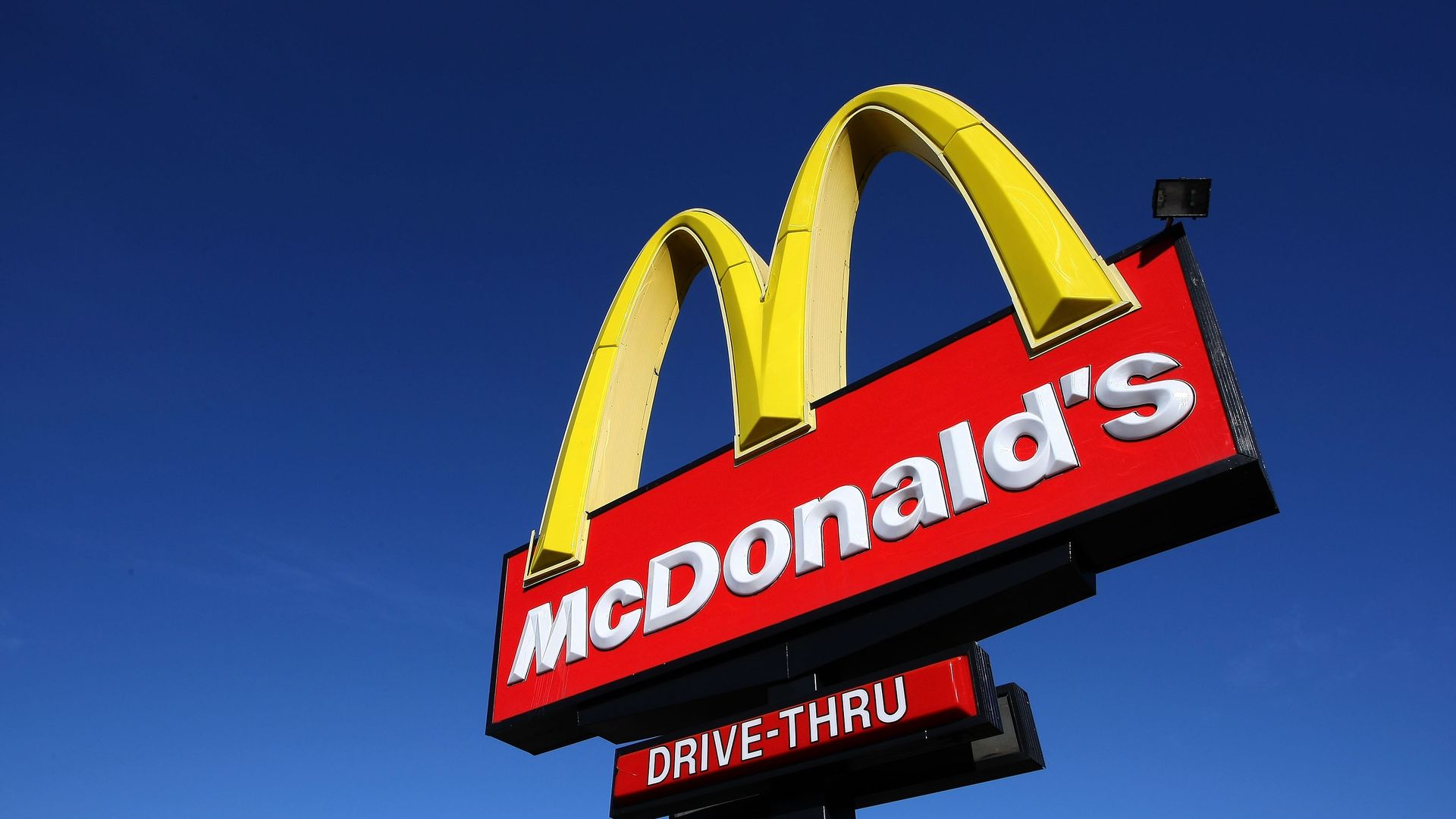 More than 300 minors, including two 10-year-olds, were found working at McDonald's later and longer than the law permits, a Department of Labor investigation found.
The big picture: Child labor is on the rise in the U.S., and the federal government announced a crackdown earlier this year after tracking a 69% increase in illegally employed kids since 2018.
In the last fiscal year, 835 companies employed more than 3,800 children illegally, Labor Department investigations revealed.
Driving the news: Three separate franchisees that oversee more than 60 McDonald's locations across Kentucky, Indiana, Maryland and Ohio, employed 305 children "to work more than the legally permitted hours and perform tasks prohibited by law for young workers," the department said Tuesday.
The investigations into Bauer Food LLC, Archways Richwood LLC and Bell Restaurant Group I LLC are part of an ongoing effort to stop child labor abuses in the southeast region, per the department.
The two 10-year-olds employed by Bauer Food LLC were below the minimum age for employment.
They prepared and distributed food orders, cleaned the store, worked at a drive-thru window and operated a register, the Labor Department said. One of the kids was also allowed to operate a deep fryer, which is prohibited for workers under 16, the investigations found.
Bauer Food LLC said in a statement that the two 10-year-olds are children of a night manager and "were not approved by franchisee organization management to be in that part of the restaurant."
"Any 'work' was done at the direction of - and in the presence of - the parent without authorization by franchisee organization management or leadership," the company said.
By the numbers: In all, the investigations led to $212,544 in civil money penalties against the employers.
What they're saying: "These reports are unacceptable, deeply troubling and run afoul of the high expectations we have for the entire McDonald's brand," Tiffanie Boyd, senior vice president and chief people officer of McDonald's USA, said in a statement.
"We are committed to ensuring our franchisees have the resources they need to foster safe workplaces for all employees and maintain compliance with all labor laws," Boyd added.
Meanwhile, the Department of Labor said:"Working in a kitchen late at night near dangerous cooking equipment is a reality for many adults in the food service industry."
"But finding 10-year-old kids in such a work environment is a cause for concern and action," it added.
"Child labor laws exist to ensure that when young people work, the job does not jeopardize their health, well-being or education," Karen Garnett-Civils of the department's Wage and Hour Division said.
Archways Richwood LLC and Bell Restaurant Group I LLC did not immediately respond to Axios' request for comment.
Editor's note: This story has been updated with additional reporting.
Go deeper