The Supreme Court's next climate fight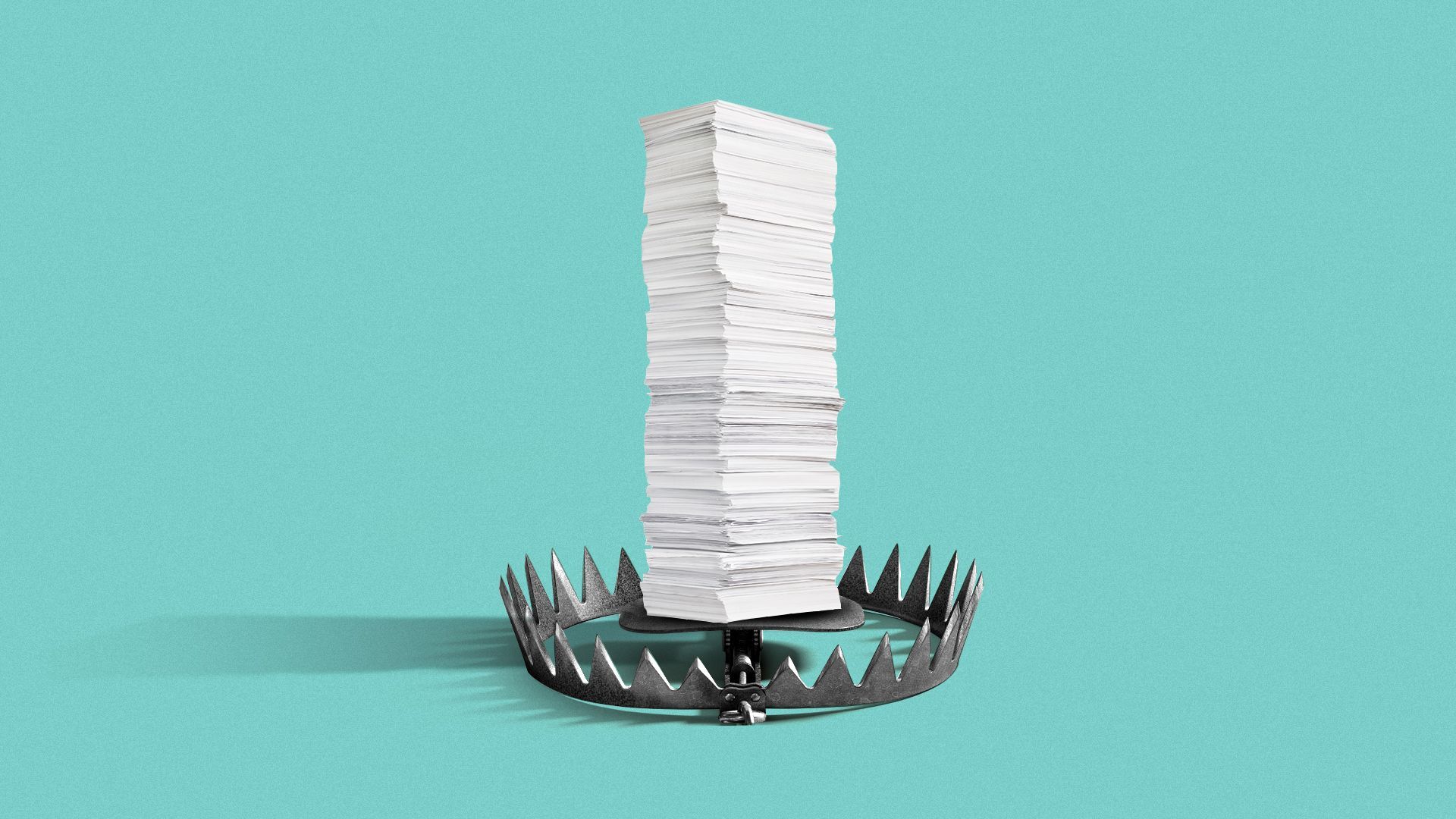 The Supreme Court may indirectly impose fresh limits on how federal regulators can address climate change without explicit congressional blessing.
Driving the news: The court said Monday it will hear litigation about "Chevron deference" — the longstanding doctrine that agencies deserve leeway in writing regulations when statutes are either vague or silent on a topic.
Why it matters: The case is about commercial fishing regulations but has broader implications.
It follows a 2022 ruling by the conservative-led court that already imposed new curbs on executive running room.
Catch up fast: Last summer, the high court ruled 6-3 that a sweeping (albeit defunct) Obama-era power plant rule violated the "major questions" doctrine.
That's the idea that big, consequential regulations require clear authorization by Congress.
The big picture: Curtailing "Chevron" could be a one-two punch with last year's ruling, said Michael Burger, executive director of Columbia University's Sabin Center for Climate Change Law.
"It's possible that the court majority could come away from this case with a further ratcheting down of the discretion that has long been afforded to agencies to pursue their missions, and write regulations that achieve broad societal goals," Burger told Axios.
The other side: "The [Chevron] doctrine has been abused and manipulated to allow federal agencies to run" amok, said the office of West Virginia attorney general Patrick Morrisey. Alongside other conservative AGs, Morrisey urged the high court to hear the case.
"Agencies shouldn't be permitted to take advantage of statutory silence to extend their powers beyond what Congress intended," Morrisey said.
Of note: A 2007 Supreme Court ruling gave the Environmental Protection Agency power to regulate heat-trapping emissions, yet how far the agency can go remains disputed.
And President Biden's "whole of government" approach to climate extends beyond EPA to financial agencies and more.
The intrigue: The new climate law, authored by Democrats, included language affirming EPA's Clean Air Act power to regulate heat-trapping emissions.
But the reach of those provisions — let alone other agencies' powers and steps under other laws — remains uncertain.
Some specific areas to watch include the EPA's next swing at power plant carbon standards; vehicle emissions rules; and SEC corporate climate disclosure mandates.
The bottom line: The next high court term could be big.
Go deeper