AOC, Gaetz unite to ban members of Congress from trading stocks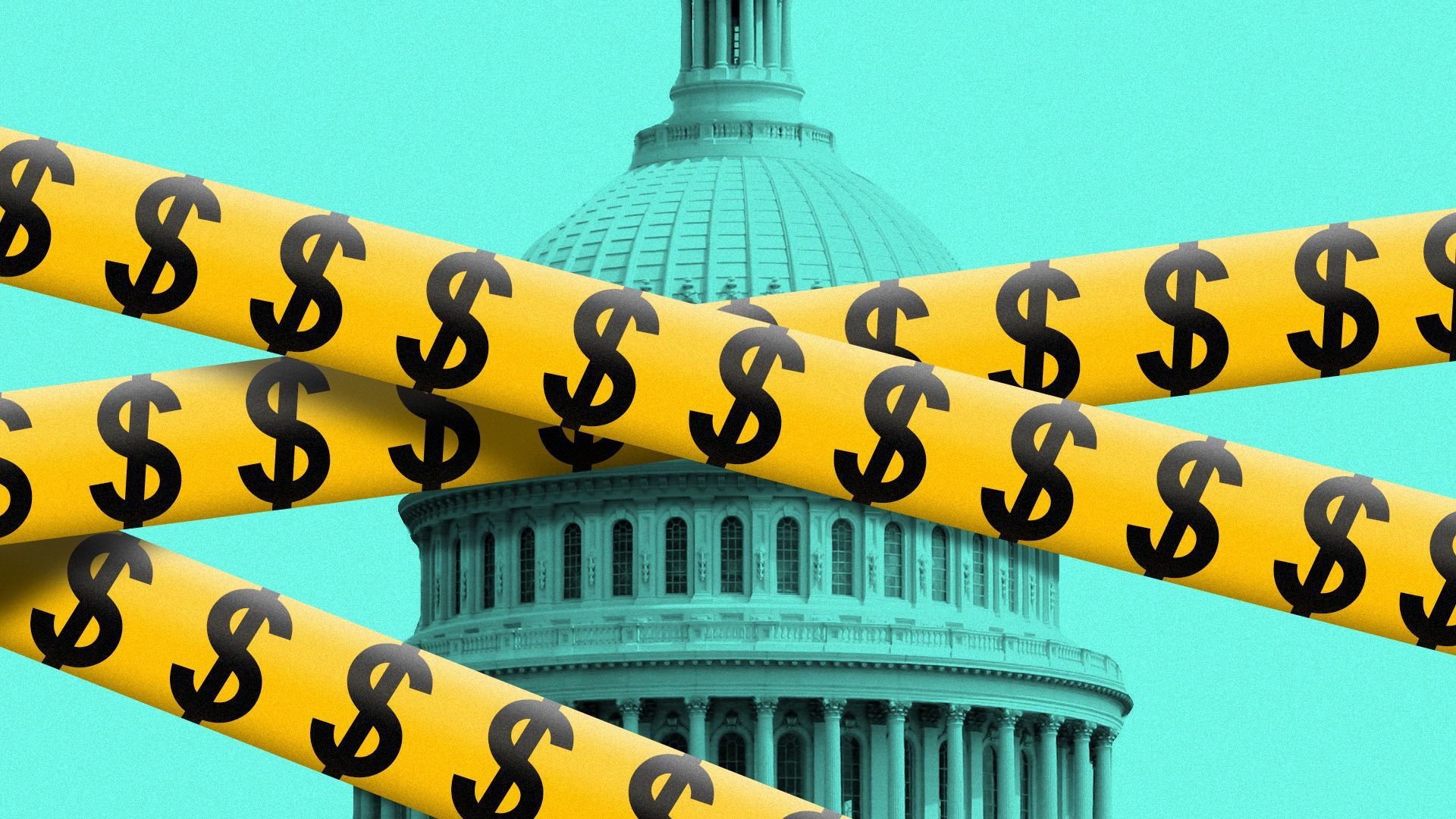 A group of bipartisan lawmakers, including some progressive Democrats and MAGA Republicans, have come together to push for banning members of Congress from trading stocks.
Driving the news: Reps. Brian Fitzpatrick (R-Pa.), Alexandria Ocasio-Cortez (D-N.Y.), Matt Gaetz (R-Fla.) and Raja Krishnamoorthi (D-Ill.) introduced the Bipartisan Restoring Faith in Government Act Tuesday, a bill that would restrict trading and ownership of financial investments by members of Congress, as well as by their spouses and dependents.
Zoom out: It's not the first time such a measure has been introduced.
There was significant bipartisan support for the issue last year, but bills to ban or limit the issue were never brought to the floor for a vote in either chamber.
Back in January, Sen. Josh Hawley (R-Mo.) reintroduced his bill – dubbed the Pelosi Act.
After having consistently opposed such a measure, then-House Speaker Nancy Pelosi (D-Calif.) signaled she'd relent.
Between the lines: Members of Congress have great power to move stock prices, and great financial incentives to do so, Axios' Dan Primack notes.
State of play: The unlikely quartet who introduced the bill unites centrists, right and left-wing members with essentially one common line: age.
The lawmakers are among the younger members of Congress.
The stance is an anti-establishment, of-the-people issue that can work in the lawmakers' favor when campaigning.
What they're saying: "The fact that Members of the Progressive Caucus, the Freedom Caucus, and the Bipartisan Problem Solvers Caucus, reflecting the entirety of the political spectrum, can find common ground on key issues like this should send a powerful message to America," Fitzpatrick said in a statement.
"Members of Congress, including their dependents, must be prohibited from trading in stocks while they are serving in Congress and have access to sensitive, inside information," he added. "This is basic common sense and basic Integrity 101."
"The ability to individually trade stock erodes the public's trust in government," Ocasio-Cortez said in a statement. "When Members have access to classified information, we should not be trading in the stock market on it. It's really that simple."
Go deeper