EV startup Lordstown Motors says Foxconn threat jeopardizes its future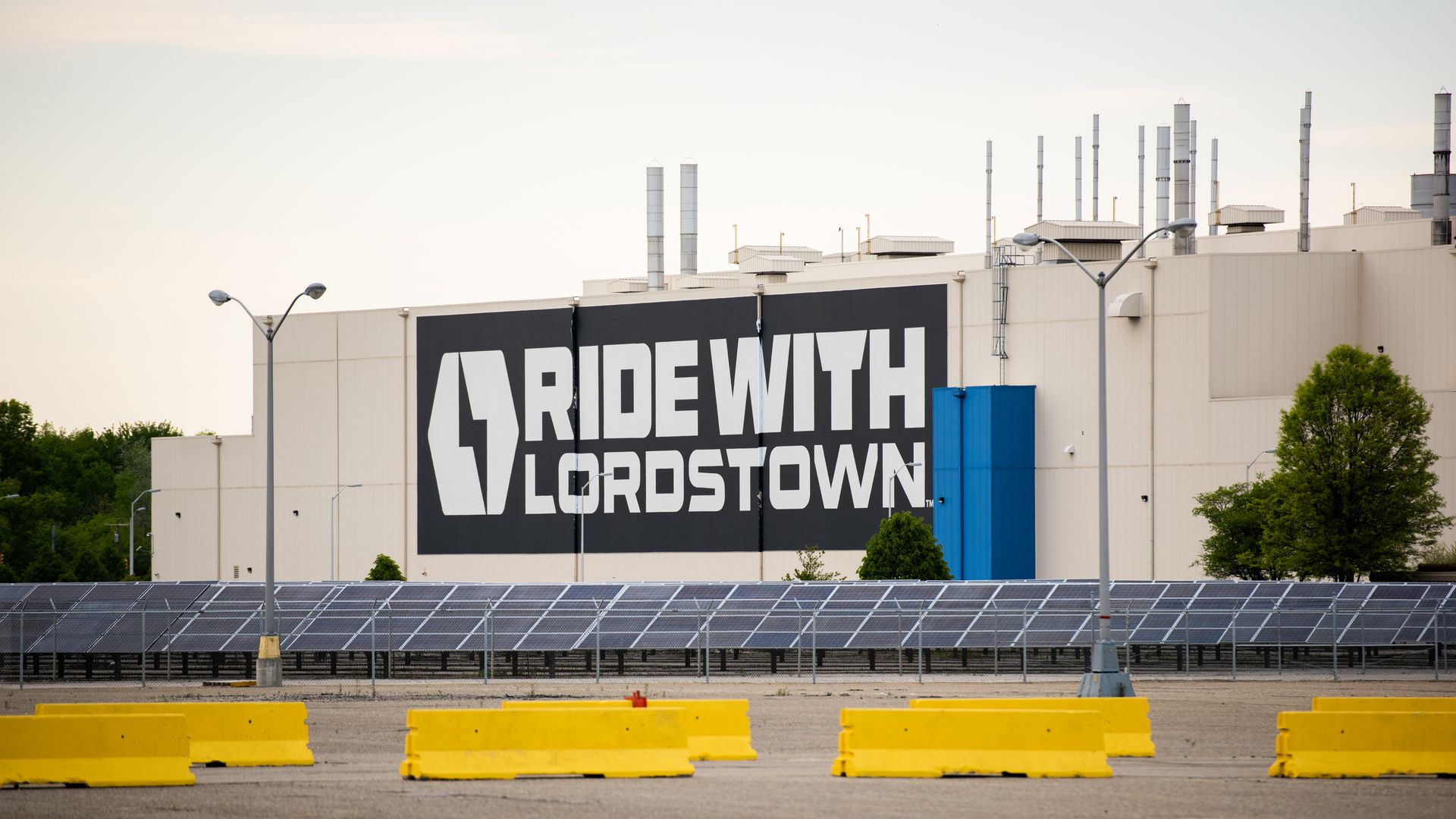 Electric vehicle startup Lordstown Motors warned Monday that its survival is in jeopardy after its manufacturing partner, Foxconn, threatened to withdraw from their deal in northeast Ohio.
Driving the news: Lordstown, which makes an EV pickup called Endurance in small quantities, said in an SEC filing that "there is substantial doubt" about the company's future as a business.
Foxconn sent Lordstown a letter April 21 saying it may terminate its deal with the automaker after the Nasdaq warned that it may delist Lordstown's stock because it fell below $1 per share.
Lordstown said its ability to secure another partner to fund its operations is "extremely limited."
The company's stock plunged 39% to 32 cents at 12:52pm.
Catch up quick: Foxconn invested in Lordstown in 2022 and acquired the company's sprawling factory as part of a deal to assemble the Endurance and other automakers' EVs, including the Fisker Pear.
Foxconn's partnership with Lordstown was viewed as the iPhone maker's long-awaited foray into electric vehicle manufacturing.
Lordstown itself acquired the factory from General Motors, which shuttered operations there several years ago after ceasing production of the Chevrolet Cruze sedan.
What they're saying: "Foxconn's actions are completely unwarranted. Their course of conduct has resulted in material — and what is becoming irreparable — harm to the company," Lordstown said in a statement.
Lordstown said it will "work with Foxconn to find an amicable path forward" but "will take all actions necessary to protect our business interests and enforce all of our rights and remedies."
The other side: Foxconn did not immediately respond to a request seeking comment.
Go deeper:
Go deeper