N.C. Supreme Court rules it can't weigh in on partisan gerrymandering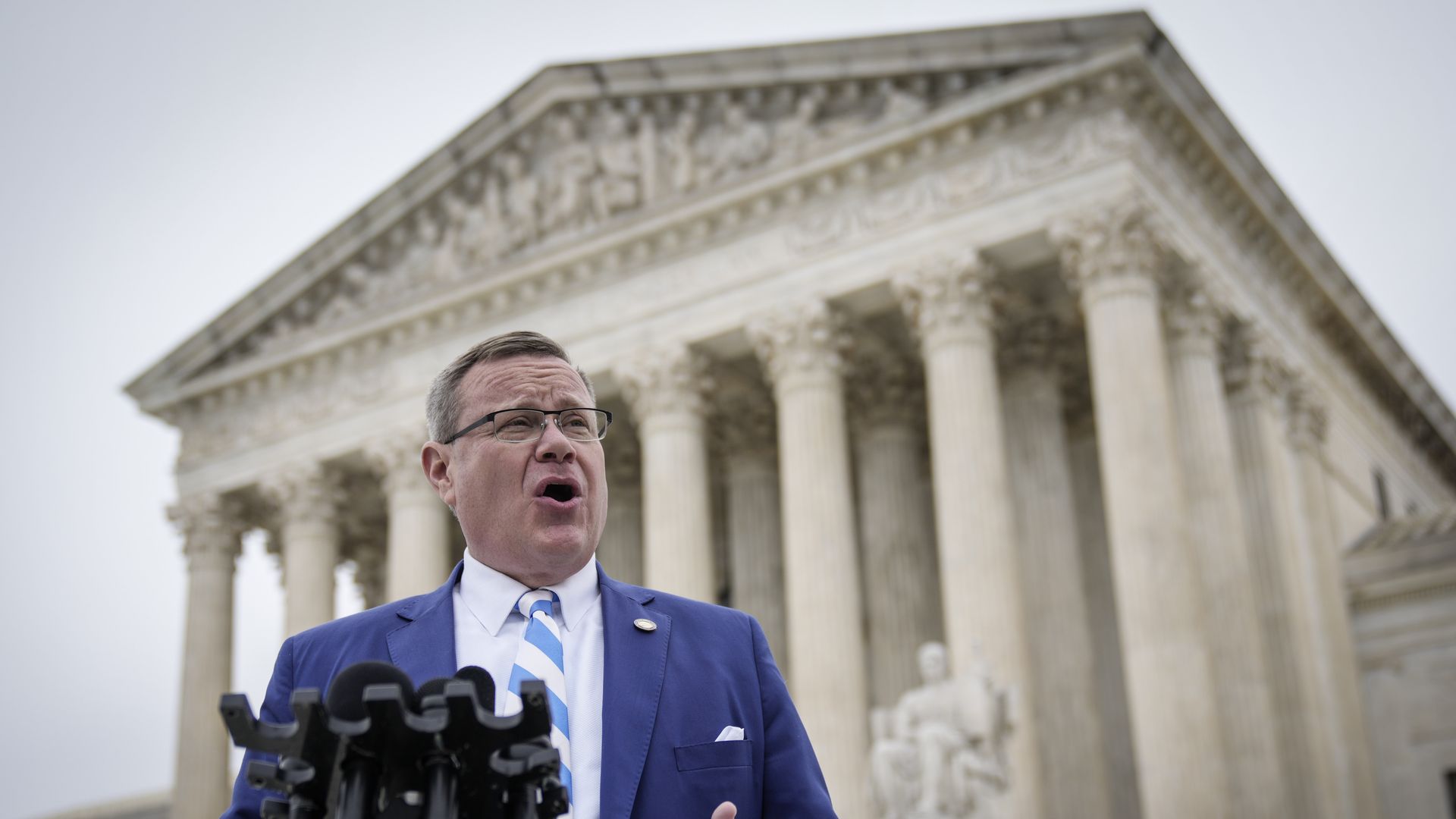 North Carolina's Republican-controlled Supreme Court on Friday changed course on three of its own recent major voting rights decisions — notably ruling in one of the cases that it has no authority to strike down political districts drawn by the legislature, even in cases of political gerrymandering.
Why it matters: Friday's decision will bolster the GOP-controlled General Assembly's ability to craft state and congressional districts that favor Republicans in the 2024 election, and, in the long term, grants the legislature sole authority in drawing future political maps.
"Courts are not intended to meddle in policy matters," Chief Justice Paul Newby wrote in Friday's ruling.
"In its decision today, the court returns to its tradition of honoring the constitutional roles assigned to each branch."
Context: The sweeping reversal comes after Republicans picked up two judicial seats in the 2022 election, flipping the court from Democratic to Republican control starting in January.
Flashback: North Carolina's then-Democratic majority Supreme Court struck down Republican-drawn political districts last year, deeming them partisan gerrymanders weeks before the new court was set to be sworn in.
At the time, the court also struck down a 2018 law requiring photo identification to vote as racially discriminatory.
In a rare move, the new court agreed in early February to rehear both cases.
What they're saying: "Our constitution expressly assigns the redistricting authority to the General Assembly subject to explicit limitations in the text," the opinion states.
"Those limitations do not address partisan gerrymandering."
Separately, in a third ruling released Friday, the court ended voting rights for convicted felons out of prison but still under state supervision in most instances.
What's next: The ruling on political maps could affect how the U.S. Supreme Court rules in Moore v. Harper, which is a test of the "independent state legislature theory" and whether state courts have the authority to weigh in on political maps.
The U.S. Supreme Court heard the case in December, but Friday's decision could lead to the case's dismissal before the country's highest court rules on it.
"Today we return to the text of the state constitution, correct our course, and come back to the proper understanding and application of our fundamental constitutional principles," Newby wrote. "This case is not about partisan politics but rather about realigning the proper roles of the judicial and legislative branches."
Read the full ruling:
Go deeper