Why late-night TV is rapidly declining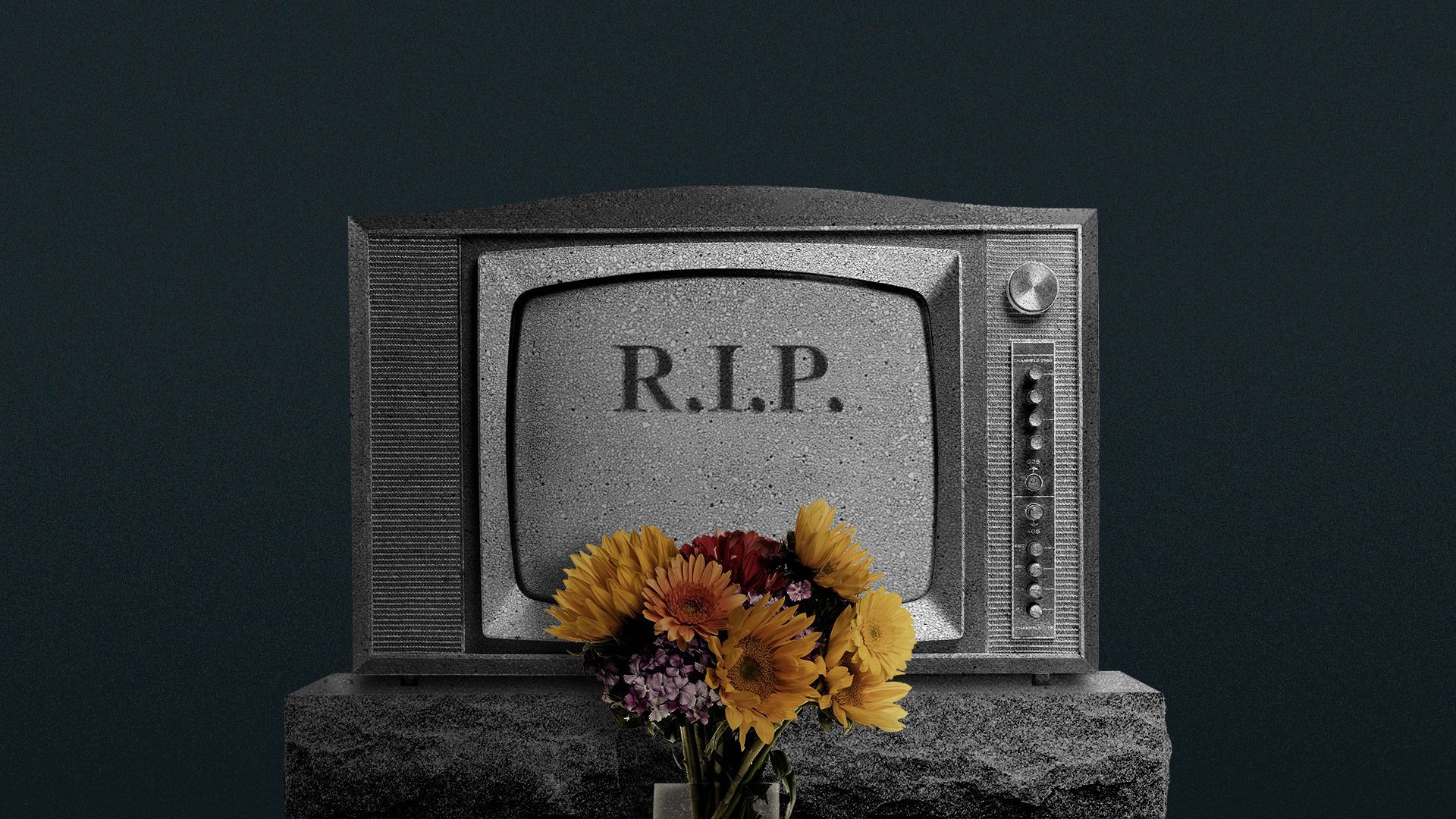 The shift toward streaming is claiming another legacy TV victim: Late-night television.
Why it matters: The rapid decline in both viewers and ad revenue is forcing networks to turn to cheaper alternatives, threatening the future of the 70-year-old genre.
Driving the news: CBS aired the final episode of "The Late Late Show with James Corden" on Thursday night. Rather than find a new host, the network is ending the 28-year-old show entirely. (Corden was the show's fourth host.)
In its place will be a trivia-themed game show based on Comedy Central's internet-themed "@Midnight," which ran from 2013-2017, a source with knowledge of the plans tells Axios.
The new show, which will be produced by Stephen Colbert and Funny or Die, is expected to debut in the fall. It will also be significantly cheaper to produce than "The Late Late Show," the source adds.
The big picture: Late-night TV is expensive — with the top hosts like Colbert and Jimmy Fallon making north of $15 million per year — and the social media age has dramatically changed how viewers watch them, choosing online clips the next morning over live viewing.
The genre's fading relevance is making what was a plum TV gig less glitzy for the host — and the high costs are putting a brake on the salaries.
Corden is the second late-night host to voluntarily leave within the last six months without a replacement. Trevor Noah abruptly left Comedy Central's "The Daily Show" in December, and the network has filled his spot with rotating guest hosts since.
By the numbers: Across the top six late-night programs, ad revenue is down more than 50% since 2014, and more than 60% from its peak in 2016.
Yes, but: The three top late-night hosts on broadcast TV — Colbert, Fallon and Jimmy Kimmel — aren't going anywhere anytime soon. Kimmel and Fallon are contracted through 2025 and 2026, respectively.
Colbert's latest deal for "The Late Show" expires in August, but a new deal is expected to be reached, the source added.
That cash crunch will likely continue to force network programming execs to rethink the other time slots.
Go deeper