Crypto industry offers self critique at Consensus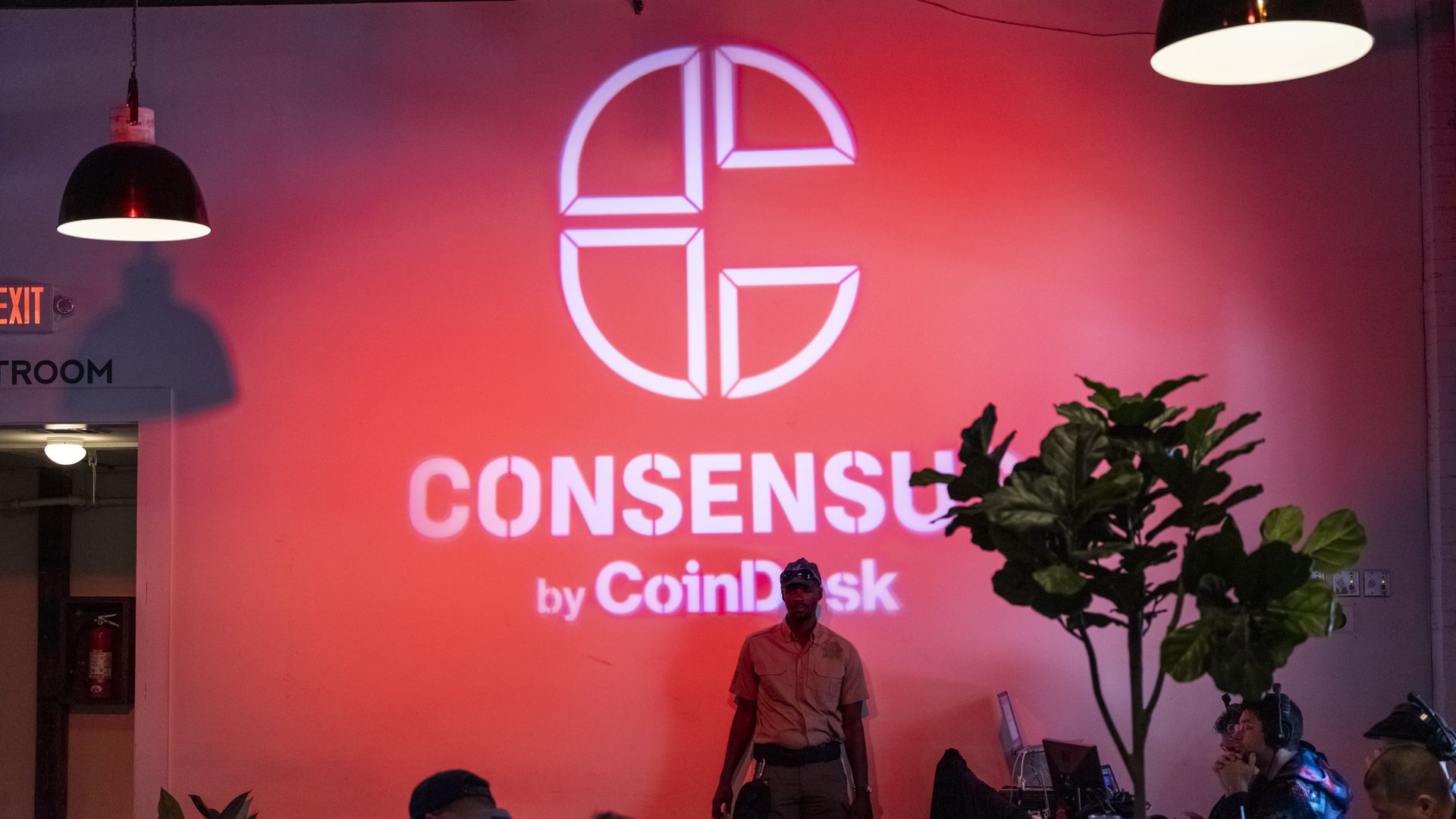 AUSTIN — On the ground at Consensus 2023, the gaze of crypto's longest-working denizens seems fixed on the bright future of the blockchain industry, despite a lousy 2022.
The big picture: "It feels as though the industry has lost its way," Michael Casey, chief content officer at CoinDesk, said yesterday, though he also sees this as a chance "to reflect on what went wrong," and "why we're here."
Flashback: The global financial crisis that started in 2008 was the catalyst that sent many people into crypto. Folks like Erik Voorhees, founder and former chief of ShapeShift, and Caitlin Long, founder and CEO of Custodia Bank.
They came, in part, because they started reflecting on what "money" is, and what they think it should be.
What they're saying: Voorhees learned about bitcoin in 2011, and after a bit of skepticism, his thought bubble was: "The thing can't be turned off. Can't be shut down. It doesn't matter where you are."
"If you want to have a market economy, money itself should not be centrally planned or controlled," Voorhees said.
Custodia's Long: "We need to stick with first principles," she said. "Satoshi created money that is no one's counterparty risk."
"Even the hardest core libertarians among us would probably support that when fraud occurs, it's an affront to your property rights — and, boy, did that happen in spades."
Case(s) in point: All the collapsed crypto firms that left their customers in the lurch, from Celsius Network to FTX.
The intrigue: So why does it seem that crypto is only repeating the mistakes of traditional finance?
"Crypto is speedrunning the entire history of traditional finance in a compressed amount of time, repeating all those same mistakes, but hopefully learning enough to create something different," said Neha Narula, director of the Digital Currency Initiative at the MIT Media Lab.
"That is the hope."
Zoom in: "There was a lot of money being pumped into stuff that made no sense," Narula said, calling the speculative fervor a setback for the industry.
The other side: "Speculative bubbles are actually good," Voorhees says, with a caveat. "They are natural. They tend to occur whenever there is groundbreaking technology."
"That process is also what creates the huge winds for the projects that actually took off."
"We should be encouraging people to use better judgment and discretion in what they invest in, instead of trying to convey that we need to protect the world from bubbles and speculation."
What we're watching: Narula made the case that open-source software, for all its potential, requires more attention.
"[It] isn't helpful if no one's actually looking at it," she said. "There are not enough people doing the hard work day-in and day-out, to actually look at this code to make sure there are no bugs."
The bottom line: "While I believe in the vision of open-source software saving the world," Narula said, "in practice, at least up until now, there just have not been a lot of resources that are being directed to that."
Go deeper