Prankster poses as Zelensky in call with Fed chair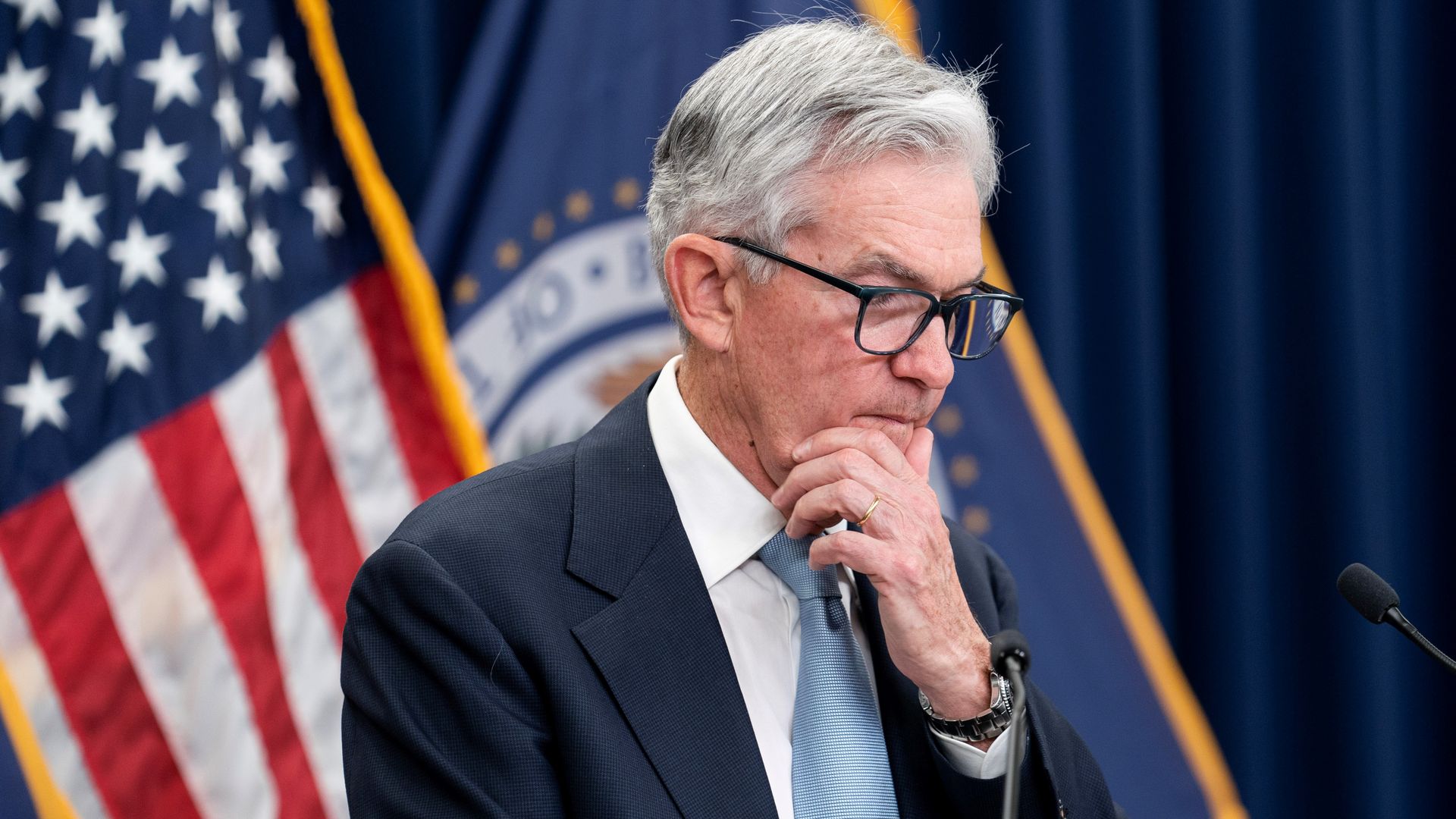 Federal Reserve chair Jerome Powell believed he was speaking with Ukranian President Volodymyr Zelensky earlier this year, but it turned out to be a hoax, a spokesperson for the Fed confirmed.
Why it matters: Powell joins a list of officials pranked by a duo of Russian pranksters, including European Central Bank president Christine Lagarde and former Germany prime minister Angela Merkel. The incident, first reported by Bloomberg, raises questions about security protocols.
What they're saying: "Chair Powell participated in a conversation in January with someone who misrepresented himself as the Ukrainian president," according to a Fed spokesperson.
"It was a friendly conversation and took place in a context of our standing in support of the Ukrainian people in this challenging time. No sensitive or confidential information was discussed."
The Fed said the video circulating of the incident appeared to be edited and could not confirm the accuracy of its contents.
Details: The prank appears to be conducted by a duo of comedians known to be supportive of Russian President Vladimir Putin.
According to the clip, Powell did not say anything that deviated from his public assessment of the economy. He said inflation needed to come down, and there might not be a painless way for that to happen.
Of note ... The Fed spokesperson said: "The matter has been referred to appropriate law enforcement, and out of respect for their efforts, we won't be commenting further."
Go deeper