Kaiser Permanente acquires Geisinger hospitals, creating new nonprofit system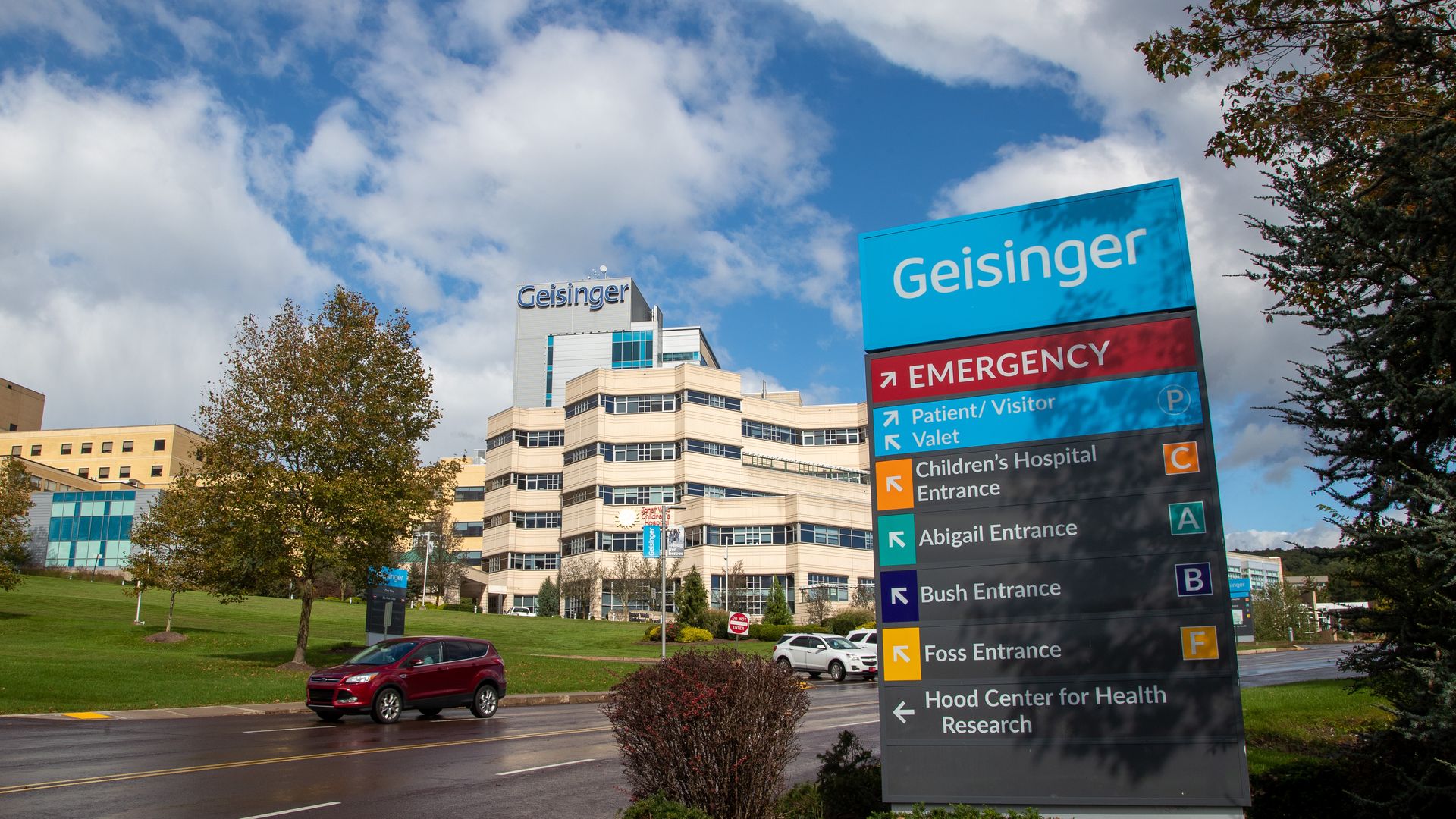 Kaiser Permanente on Wednesday acquired the Pennsylvania nonprofit Geisinger Health in what, if approved, would be the biggest hospital acquisition so far this year.
Why it matters: The acquisition represents the beginning of an expansion for Kaiser Permanente, which plans to add five or six more health systems to its Risant Health network in the next five years and invest $5 billion in the nonprofit enterprise.
But it's an open question whether the Federal Trade Commission will challenge the deal, especially after regulators opted not to touch the huge Advocate Aurora Health-Atrium Health merger late last year.
Terms of the deal weren't disclosed.
Regional health systems like Geisinger will likely benefit from the brand recognition that a group like Kaiser offers, Nathan Ray, partner at West Monroe, told Axios.
"I think Kaiser Permanente has rightly elevated and continues to elevate their brand, and this is an acceptance of that," he said.
Kaiser does not now have a presence in Pennsylvania. Risant Health will add Geisinger as its first member.
The details: Risant Health is the new vehicle by which Kaiser plans to expand value-based care and develop a new platform that health systems can use including best practices, tools and technology.
The Kaiser-Geisinger deal is expected to close in early 2024.
Go deeper