Meet the new crop-dusting drones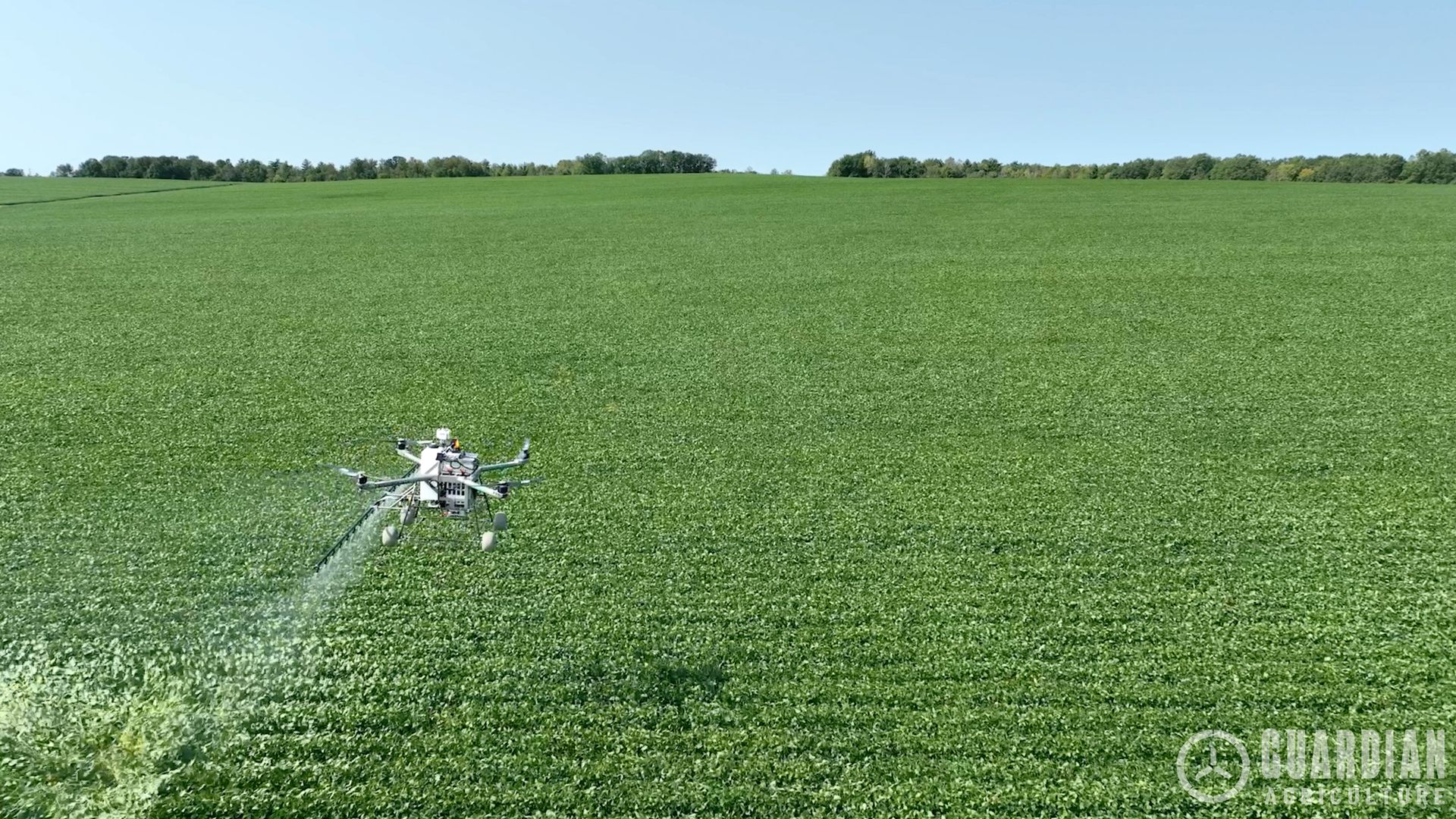 The first large electric vertical takeoff and landing (eVTOL) aircraft approved for commercial deployment in the U.S. isn't an urban air taxi or a cargo shuttle. It's an aerial crop-spraying machine for farm fields.
Why it matters: Commercial farmers have been moving away from tractor sprayers, which can damage crops, to autonomous aerial systems. But most crop-spraying drones are too small to cover enough acreage.
Guardian Agriculture developed a larger, purpose-built eVTOL that covers a wider area, with digital precision, for the same or less than it costs to hire a piloted helicopter or plane.
What's next: The green light from the Federal Aviation Administration means Massachusetts-based Guardian is now ramping up production of the $300,000 machines.
CEO and founder Adam Bercu says the company already has more than $100 million in orders, including an order for 400 systems from a leading spray service provider, Wilbur-Ellis (also a Guardian investor).
Go deeper