COVID response exposed "collective national incompetence," commission says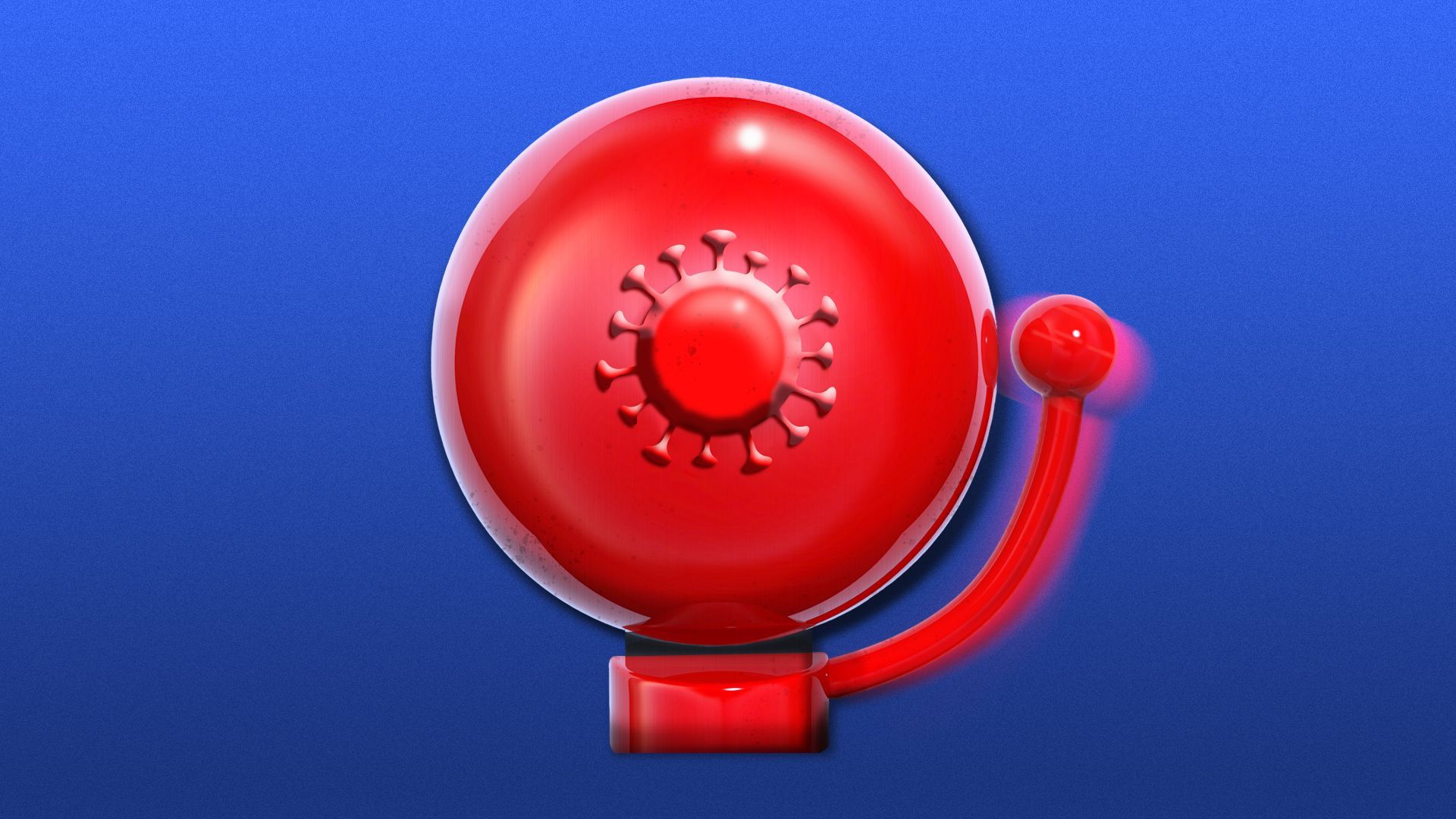 A group of crisis experts and federal advisers conclude in a report out today that a lack of disaster preparedness and coordination led to an unraveling of the nation's pandemic response, and that the crisis exposed a "collective national incompetence in governance."
Why it matters: The 34-member group, dubbed the COVID Crisis Group, was convened by four foundations in 2021 to lay the groundwork for a 9/11 commission-style assessment. But the Biden administration didn't formally establish the panel, and the bill to formalize the commission and report never made it out of the Senate.
So the group forged ahead on its own, conducting listening sessions with nearly 300 people and publishing the findings.
"When the competence fails, that's when the toxic politics comes in," Philip Zelikow, the group's leader, who was executive director of the 9/11 Commission, told Axios.
What they found: The group praised certain aspects of the response like Operation Warp Speed, but questioned why a similar effort wasn't launched to produce protective gear or antivirals.
The Centers for Disease Control and Prevention has no enforcement authority over public health in the country and can't, for example, obtain data about a threat like COVID-19 without signed agreements with local jurisdictions, due to state and local-level powers granted in the late 1800s.
Even if the U.S. had gotten access to or produced thousands of COVID tests early on in the pandemic, there was no system or design in place to distribute and use those tests nationwide. The U.S. was building a screening system and a strategy to deploy testing at the time when it should have been distributing them.
What's next: The nation is still not ready for the next pandemic, the group contends.
The nation needs a plan that brings the public health, health care system and biopharma industry all together, with a pre-determined leader, which is not necessarily the CDC, Zelikow said.
Go deeper