Chinese ambassador's remarks set off a firestorm in Europe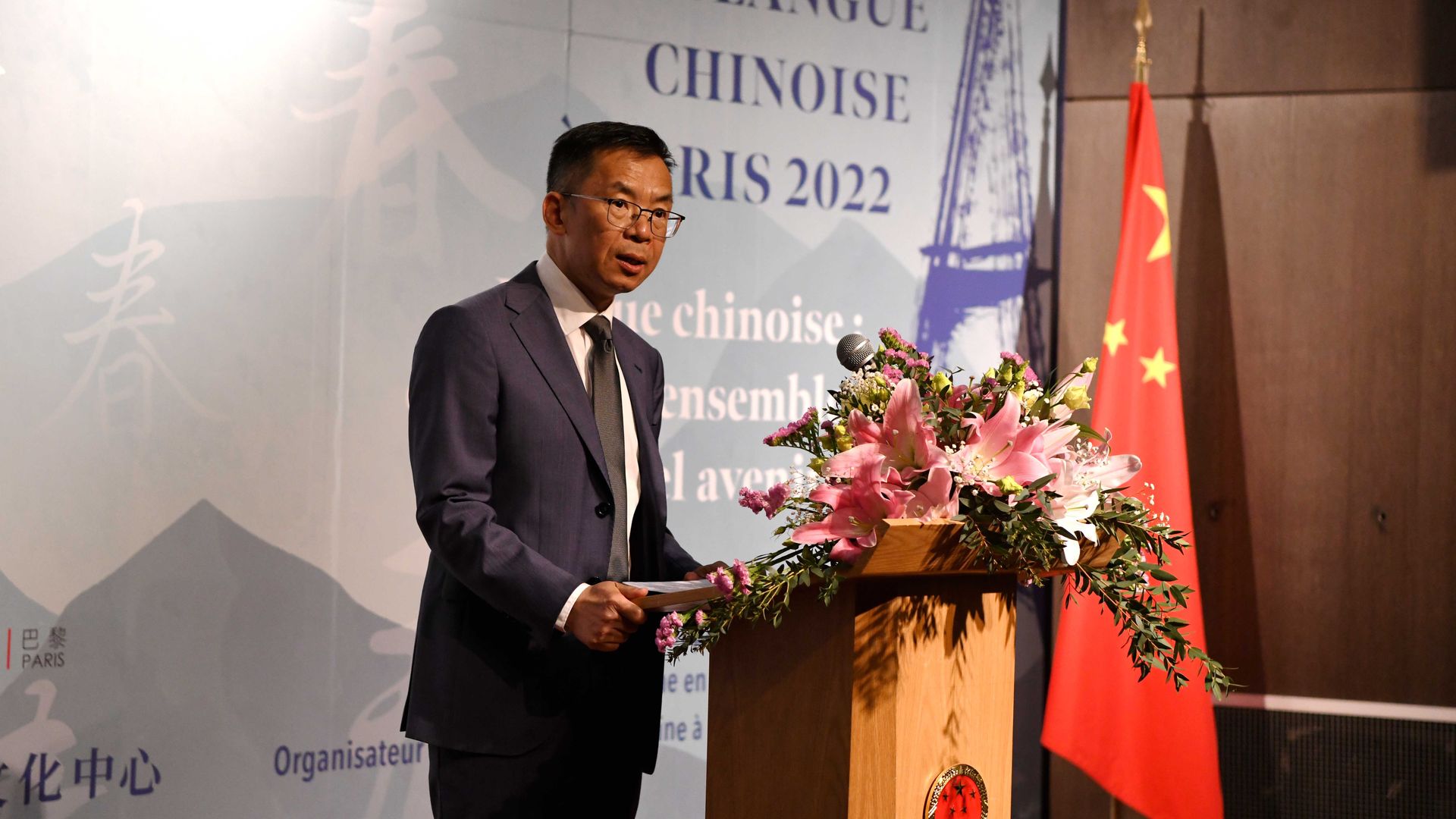 European leaders are condemning recent remarks by China's ambassador to France Lu Shaye denying that post-Soviet countries are sovereign nations.
The big picture: Though Beijing has said the remarks don't represent China's official position, Lu's cavalier attitude toward post-Soviet states combined with Beijing's close relationship with Russia amid its ongoing war on Ukraine have further alienated leaders in Western capitals.
What he said: "Even these ex-Soviet countries don't have an effective status in international law because there was no international agreement to materialize their status as sovereign countries," Lu said last Friday in an interview with French television when asked if Crimea belongs to Ukraine.
What they're saying: European Union foreign policy chief Josep Borrell tweeted over the weekend that Lu's comments were "unacceptable."
French President Emmanuel Macron told journalists, "I think it's not the place of a diplomat to use that kind of language," according to Le Monde.
Lithuanian Foreign Minister Gabrielius Landsbergis said that the Baltic states of Latvia, Estonia and Lithuania would be summoning China's representatives over the matter.
Landsbergis also tweeted, "If anyone is still wondering why the Baltic States don't trust China to 'broker peace in Ukraine,' here's a Chinese ambassador arguing that Crimea is Russian and our countries' borders have no legal basis."
What Beijing is saying: China's Ministry of Foreign Affairs soon attempted to mitigate the damage.
"Ambassador Lu Shaye's remarks on the Ukraine issue were not a statement of politics, but an expression of personal views during a televised debate. They should not be subject to over-interpretation. China's position on relevant issues has not changed," a statement later posted to the website of the Chinese Embassy in France said.
Go deeper